The Abei Angelfish is one of the rarest and most elusive species of pygmy angelfish in the world. The very few specimens ever collected, mostly out of Australia, sold for astronomical, five-digit sums but a trio of recently collected specimens are destined for a very different kind of aquarium life.
Also known as Centropyge abei, the Abei angelfish was first discovered by deep sea submersible in Palau at the bone crushing depth of around 600 ft! Since then the species has been encountered at the range of rebreather diving around 300 to 450 feet and this is where a wild trio was recently collected by some of the most famous divers in this field.
An expedition consisting of Dr. Rich Pyle, Dr. Brian Greene and Tom Bowling of Biota Palau recently performed a series of deep reef dives around Palau and surfaced with these very exciting fish. The collection of these fish is rare enough to be newsworthy but in this case we have greater reason for excitement – Biota Palau has a proven track record at successfully breeding a wide range of marine fish, with plenty of experience in the pygmy angelfish department.
Biota Palau's captive bred coral beauty angelfish, Centropyge bispinosa, are probably the most widely distributed and commercially successful captive bred pygmy angelfish to date. With their years of experience breeding the related coral beauty angelfish, we have no doubt that it is just a matter of time until Biota successfully breeds this species for the first time in the world.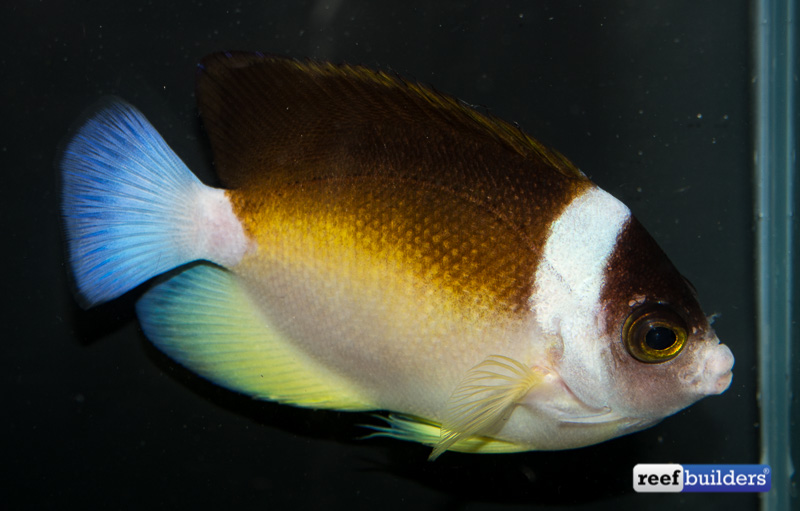 Biota Palau has already pioneered uncharted territory by breeding coral beauties, commercial numbers of mandarin dragonets, borbonius anthias as well as having raised blue lined sea bream, clown triggerfish and bumphead parrotfish from wild spawn. Even if there's any special requirements for Centropyge abei to get into the spawning mood we have utmost confidence in Biota's team of aquaculture experts to spawn and rear this species so don't be surprised when the announcement of captive bred Abei angelfish is made, it could be much sooner than you think!