In recent years not only have our aquarium LED lights become more than bright enough for the needs of reef animals, but we've had to get creative with techniques to distribute and blend that light. NanoBox Reef was one of the first manufacturers to include a special diffusing layer to ameliorate light blending and create a more uniform light field, but the concept really became mainstream with Ecotech's specially designed diffusers for the Radion LED lights.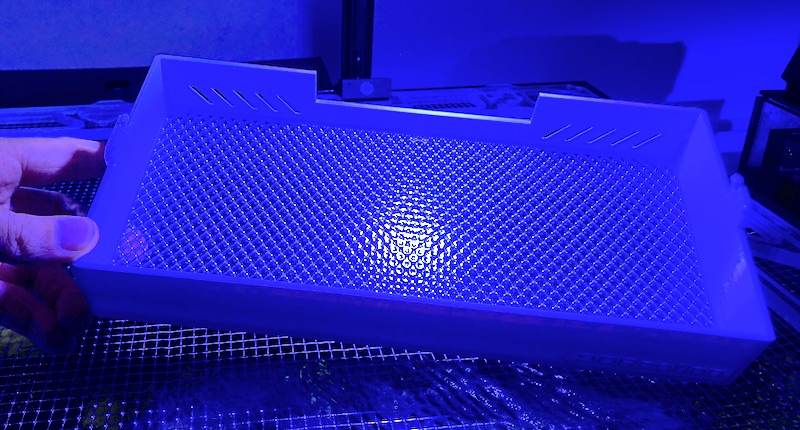 xMore recently, additive manufacturing specialist 3DReefing has begun offering their own version of an LED light diffuser beginning with the Aqua Illumination stable of LED lights. 3DReefing is offering these light diffusers for the AI Prime, Hydra 26, and Hydra 52 that open up a world of possibilities for tweaking the light spread.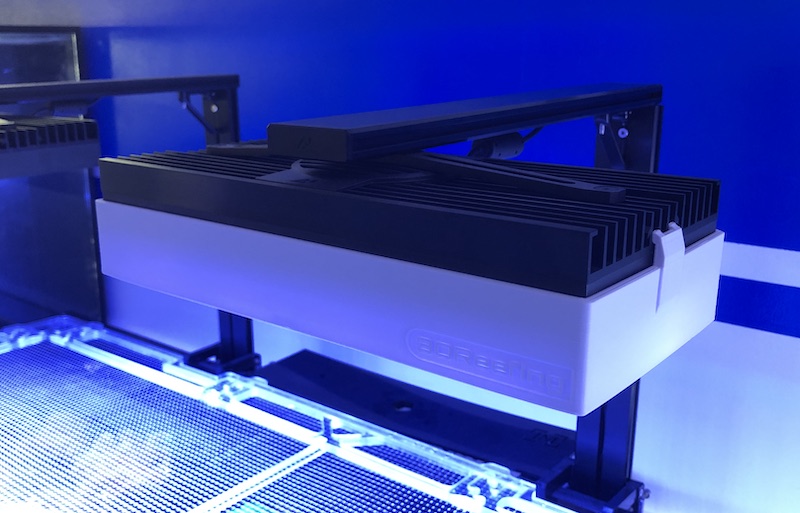 The reasonably priced accessories from 3DReefing start at $29 for the AI Prime model and are available both in white or black coloration to match their respective lights. The 3D printed diffuser 'housing' is quite perfectly sized to easily snap onto the Prime and Hydra lights with no tools required, and they are pretty well finished too.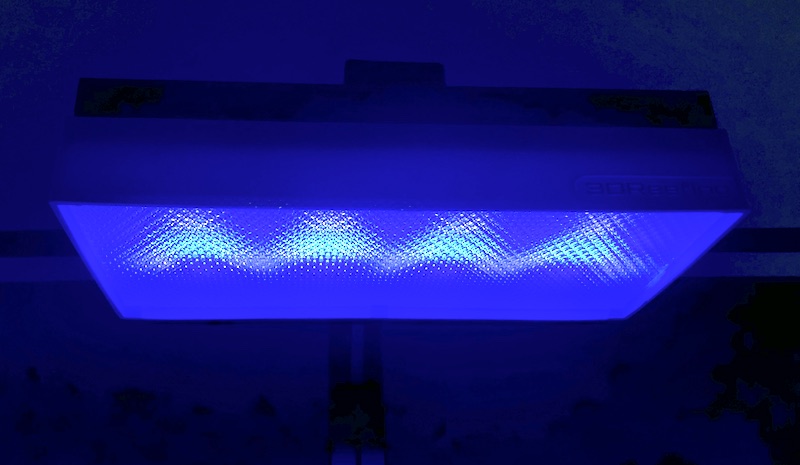 3DReefing is offering the diffusers with a precut sheet of specially designed dimpled acrylic for each size, but we see this as just one option of light diffusing material that users could use inside of it. Even without the diffuser sheet, the diffuser makes for a pretty excellent shroud, blocking light from spilling outside the tank or too much onto the glass; we found this effect particularly useful for limiting the bleed of the AI Prime Fuge LED over a mass of Chaetomorpha macroalgae.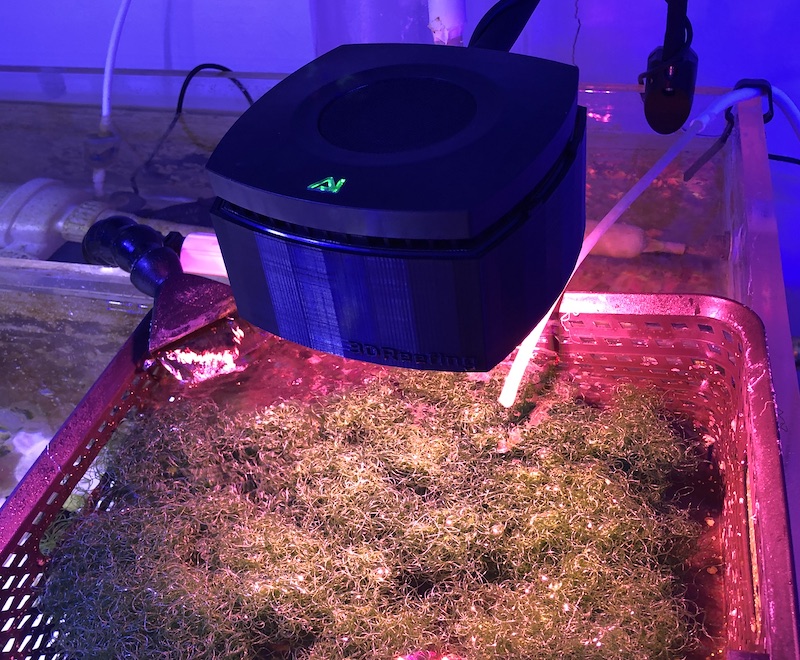 You should expect a noticeable reduction in overall PAR intensity, which is the tradeoff we expect when using light diffusers, but the whole point really is to spread out the light even more than the stock LED light fixture. Since most of us are not running modern LED lights at full intensity, the reduced PAR from using an accessory like the 3DReefing light diffuser shouldn't be too much of an issue, and we expect private reefers to devise even more novel ways to manipulate the light field.