Budding aquarist Jaylen Stout recently submitted a creative and original science fair project for his school's science fair project which should blow most of the others out of the water. With the recent craze and interest in bubble tip anemones, Jaylen's project looking at the effect of feeding Entacmea quadricolor should be of great interest to all reefers.
Back when we were in school the most advanced life form that students might have considered experimenting with was a plant, but there's no question that anemones make for much more interesting scientific inquiry. But bubble tip anemones are about as easy to keep as some plants, and their ability to grow, shrink, expand, color up and even split is way more interesting than measuring vertical growth or counting leaves from a plant.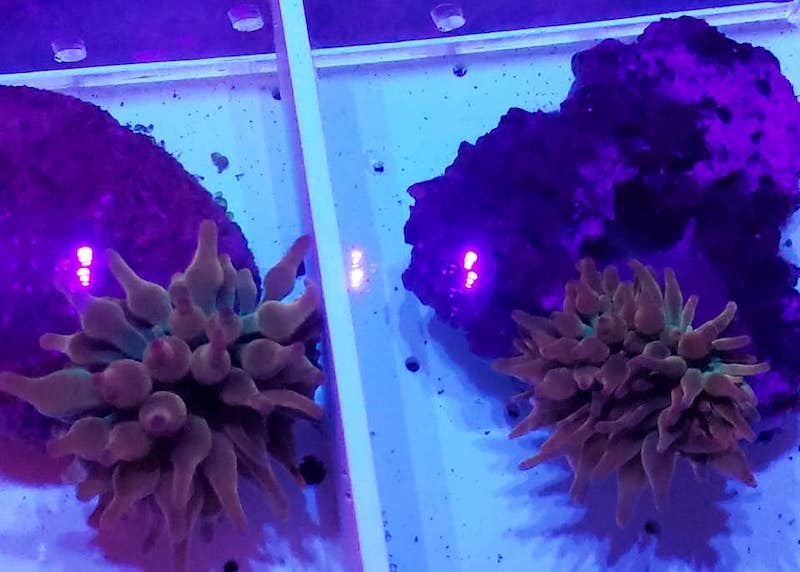 The bubble tip anemones were housed in a basic saltwater aquarium with appropriate lighting and water flow. One of the lucky bubble tips was fed a paste of Coral Feast every other day for a month after which point there was a clear improvement in health and vigor of the beloved Cnidarian.
The control anemone was only provided with light and flow and while it may have consumed some of the organics from the feeding, it didn't grow nearly as much as the test animal. The bubble tip anemone which was fed not only grew much faster and larger, developing more and fuller tentacles, but it also became significantly more colorful.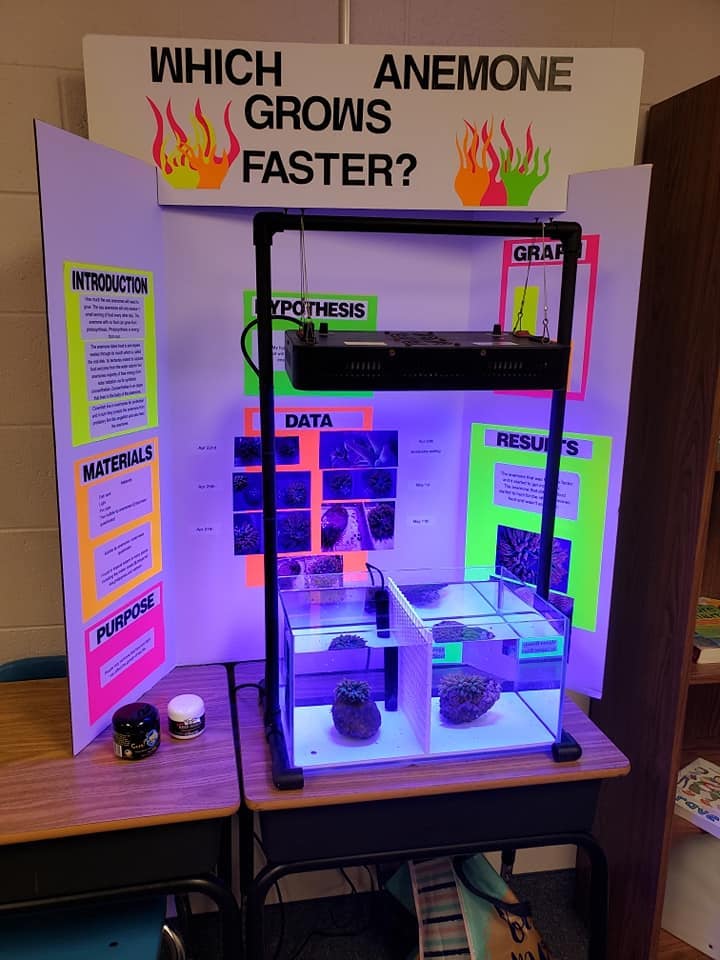 The growth and vigor of the fed anemone is to be expected but there was also some surprise observations. The control anemone was constantly moving and even got out of the makeshift basket on one occasion but the anemone that got fed stayed put throughout the experiment. Perhaps diligent feeding of bubble tips and even other anemones could be one habit we can practice to help keep anemones in place in a reef display.
In just a few short weeks Jaylen demonstrated the importance of feeding aquarium anemones and the benefits it has towards their growth and development. We really hope the science fair judges appreciate and recognize Jaylen's very original experiment, and the question it answers for a whole world of reef keepers.