The MyReef Creation line of high performance external water pumps are the first new models of this kind to be designed in a great number of years. In the next couple of days MRC will begin limited shipments of their brand new, American made water pump in two models, the LP4200 and the MP6100.
The model names for MRC are very informative about this pump with the LP4200 being a low pressure design that moves up to 4,200 gallons per hour and the MP6100 is more in the medium pressure category and tops out at 6,200 gallons per hour. It's really easy to look at these pumps and lump them in with similar designs from other manufacturers but a look at the flow curves and complete specification sheets reveal a much higher degree of performance.
The MRC LP4200 seems to be geared towards very efficient water pumping since it's still moving 3,000 GPH at five feet of head and a maximum power draw of 154 watts. Meanwhile the medium pressure MP6100 is even more faithful to its maximum flowrate of 6,100 gph since it can sustain 5,500 gallons per hour at five feet, but that comes with an energy cost of 344 maximum watts used.
Don't even think about comparing these to the DC pump you're using as a return which has a flow rating of 3,000 GPH. DC pumps are totoally optimized for volume, not pressure, so you're lucky to still be pumping half that volume when used in typical aquarium situations of four to six feet of head pressure.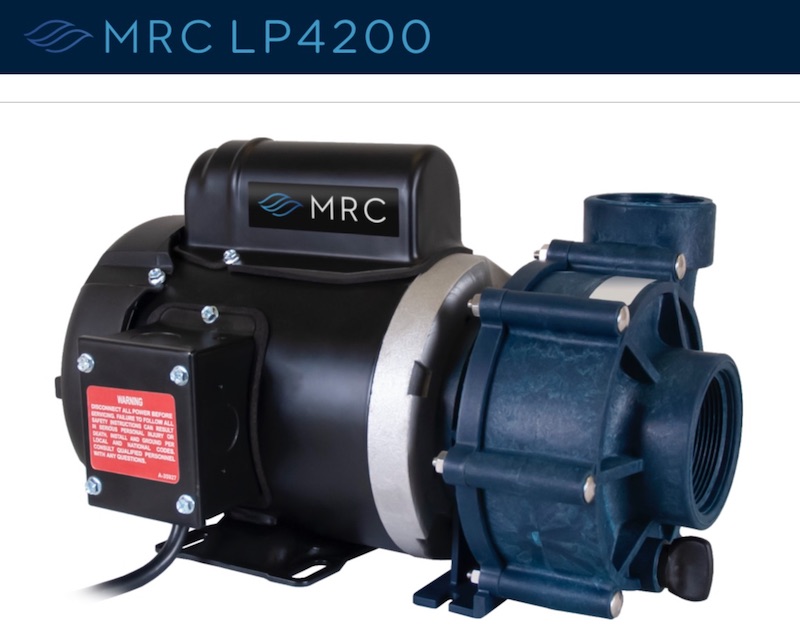 The biggest differentiator between the MRC LP4200 and MP6100 and comparable pumps is that they are made in the USA with a high percentage of the components being sourced in America too. This means that the pumps are manufactured with much tighter tolerances so everything fits better, for better operation, lower noise, and a much longer life on the seals around the impeller shaft.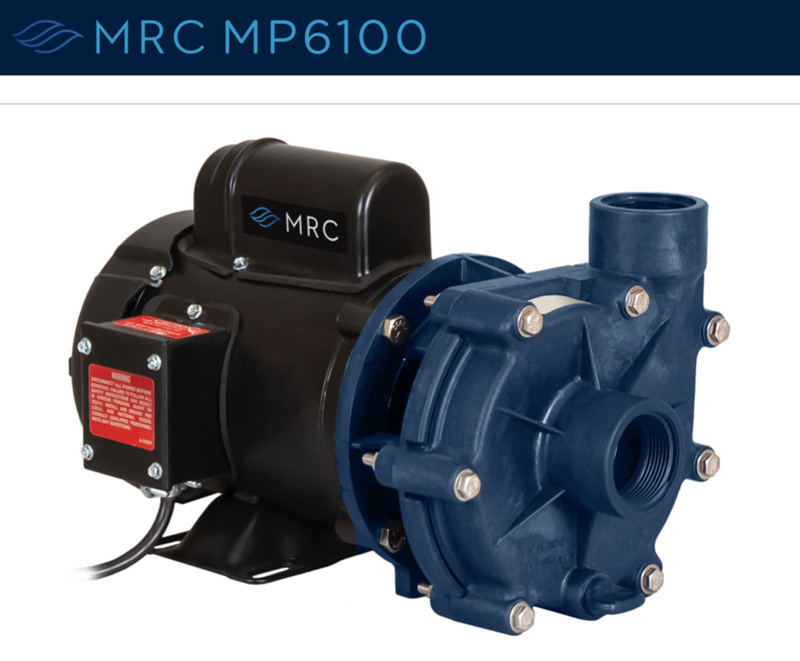 Contemporary pumps in this category have seals which often go out within a year, sometimes within a few months, leading to work, messes and failures. However the thorough quality control that MRC puts their pumps through makes them comfortable putting a five year limited warranty on the MRC pumps, with an expected lifespan of three years or more on their seals.
This kind of attention to detail, quality materials and reliable performance tends to prepare us for sticker shock, especially when it comes with a Made in USA sticker. However MRC is really being aggressive in their pricing with the MRC LP4200 priced at $499 and the MRC MP6100 listing for $599.