The automatic filter roll 'revolution was a long time coming and in the year since the ClariSea Gen 2 has been available, it has established itself as the most popular in the aquarium hobby. Both the Clarisea SK-3000 and SK-5000 are favorites at the Reef Builders Studio and with some optimizations, we've gotten our Clarisea SK-5000 to last a solid six weeks on a very dirty, heavily fed fish system.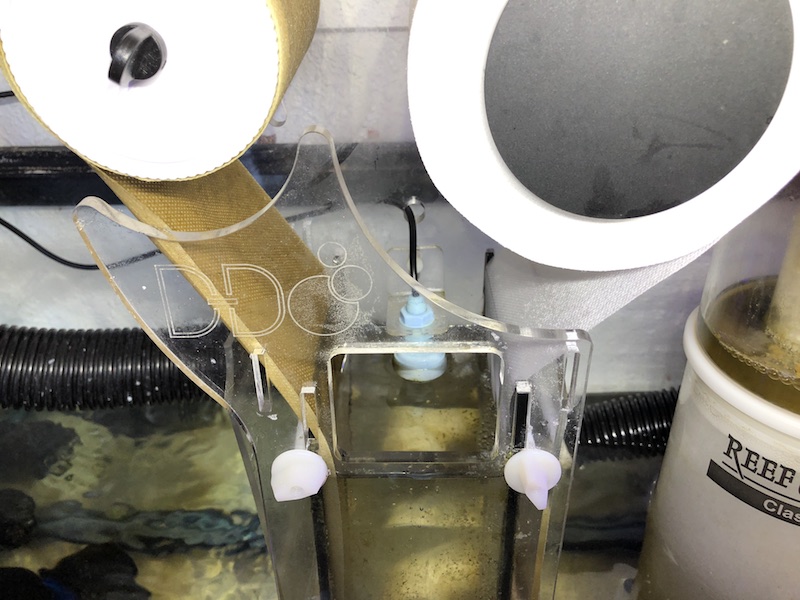 Color us surprised when today we received a message from Clarisea's parent company D-D The Aquarium Solution that new filter rolls are on the way which will cement this almost magical device at the top of the podium. Not only are the new rolls for both the SK-3000 and SK-5000 much longer, a new type of fleece-paper material is now being used which enables even more water to flow through and be filtered.
The current rolls are 25 meters long with the new wave being almost double the length at 40 meters, and coupled with the increased flow through should allow users to go even longer between changing the filter paper. The new roll is called the SK3000XL/SK5000XL fleece and will run alongside the older version – the 5000 version is available to order now and the 3000 version will arrive in America in 4-6 weeks.
Although it's only infrequently needed, changing the filter rolls is the only cumbersome part of using this automatic mechanical filtration technology so anything to reduce maintenance on the Clarisea Gen2 is a plus in our book!