Anacropora has always been one of our favorite lesser-known groups of stony corals and Reef Raft Canada is again giving us another reason to love this sister genus to Montis and Acros. The Goldenrod Anacropora is a spanking new strain of this thin branching SPS coral that displays even more colors than the slimeball Anacro, and Reef Raft's own green polyp, red Anacropora forbesi introduced more than two years ago.
The Goldenrod Anacropora is probably one of the most eye-catching coral strains to date with a beautiful golden yellow color with reddish pink polyps and it even has green tips! Color aside the Goldenrod looks to have a very familiar shape and texture to the Slimeball Anacropora so we can hope that it will grow as well and be as hardy as the most established Anacro strain in the reef aquarium hobby.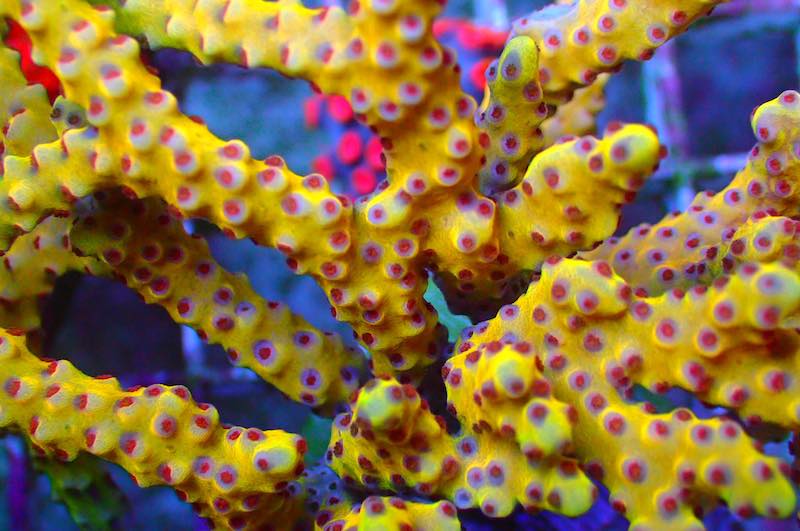 One thing we're not yet certain about is whether the golden yellow coloration is a chromatic or fluorescent pigment; is it golden yellow like a yellow tang that looks best in white light, or does it have some fluorescent component that will make it pop like a Pikachu Acro or Gold torch coral? Whatever the case may be there's certainly room in our reef tanks for this fantastic new SPS coral strain and we can't wait to see it in person for ourselves.