The American reef aquarium community is gearing up to return to Orlando Florida for another great MACNA, and many of us plan to spend some time visiting the new facilities of World Wide Corals. The WWC 'Megastore' is going to be a massive temple of reefing with something in the neighborhood of 10,000 square feet, built from the ground up to promote and exalt reef building at every level.
The official grand opening of the new headquarters of Worldwide Corals isn't to be expected for another couple months in early November but this is not the only project the WWC team has been working on. In order to expand their reach across the Orlando area, WWC is building out a second, boutique location in Winter Park Florida which will be a full fledged fish store, and opens one week before MACNA kicks off.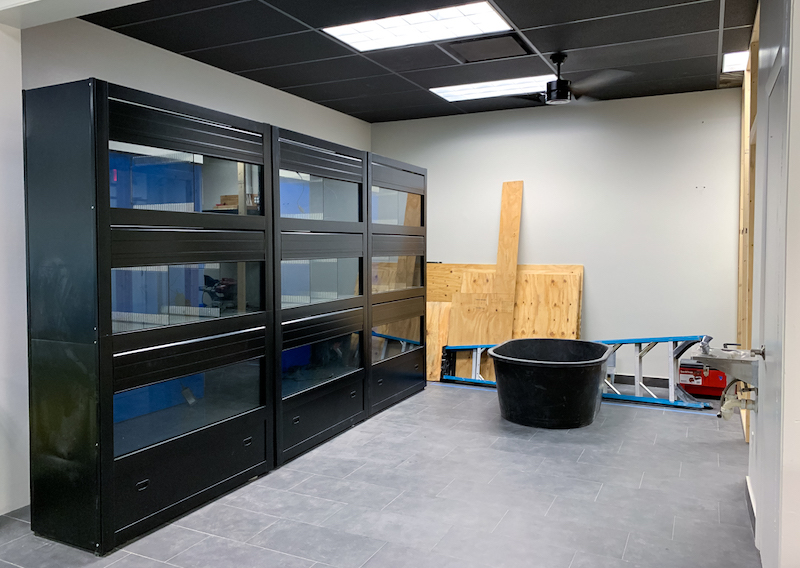 Judging by the first set of image renders that the WWC leadership imagined and designed, it's looking like the WWC Winter Park store is totally on track to match their vision. Water purification has been installed, a metric ton of live rock is already curing and conditioning, and a number of tanks for both sale of fish & corals, and a display aquarium are already in place, probably days away from getting water in them if they haven't already.
It's going to be quite interesting to see how Worldwide Corals manages their Winter Park location and balances the needs of a full fledged LFS and the massive effort required to keep the flagship superstore firing on all cylinders. WWC's original location was built and grown organically and as needed on the fly, so as a retired lieutenant in the frontlines of the retail aquarium business, we are super keen to see how these separate facilities come together and mature into their own, distinct identities.