The Versa Utility Pump is Ecotech Marine's first entry into the world of precision peristaltic dosing pumps. Ecotech has mastered the science of creating water flow inside the aquarium with their Vortech Pumps, they're building the standard in high performance centrifugal pumps with the Vectra, so it's only natural that Ecotech designed a dosing pump system of their own in the Versa.
Throughout years of visiting Ecotech Marine's headquarters we've seen some version of their dosing pump in development, such as these late stage prototypes we photographed, even long before it was ever named the Versa. It's easy enough for any company to attach a peristaltic dosing pump head to a precision motor so we can only imagine some of the features that Ecotech Marine took so much time to refine and finally bring to market.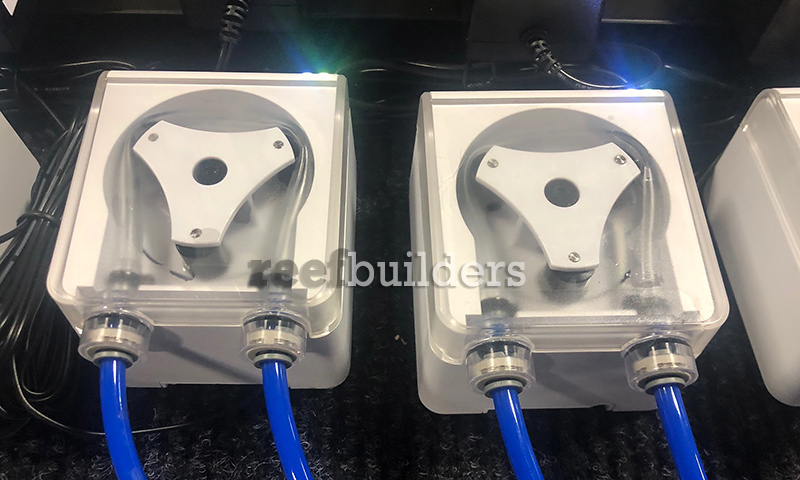 Exact details on the full specifications and functions of the Versa are extremely limited but we do know a few things about what makes this pump an exciting consideration. The Ecotech Versa uses quick disconnect fittings for all water connections, a custom designed heavy duty pump and motor which can dose and do water changes, with volumes as little as half a milliliter up to hundreds of gallons per day.
Each versa pump has two indicator LEDs, probably for power and connectivity status, and can operate independently or as part of a docking system that holds up to four Ecotech Versa pumps. We can imagine a vast array of clever programming functions that will allow the Versa to work in tandem with Ecotech's full range of pumps and lights, in a manner that doesn't require an expensive & complicated aquarium controller, the Ecotech Versa dosing pump will just work.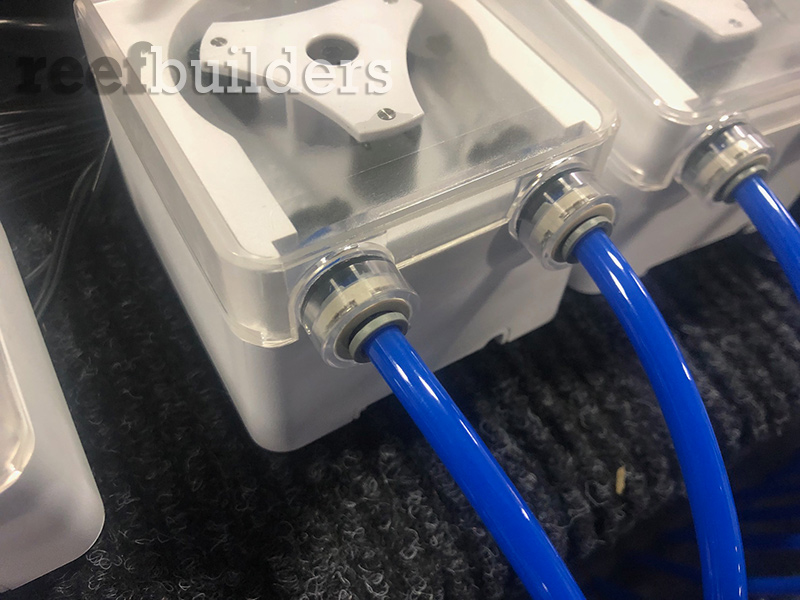 Since we know for a fact that Ecotech has been designing and developing the Versa utility dosing pump for so long, we have a degree of certainty that these pumps are going to be surprisingly silent, reliable and packed with smart features to increase their utility in a wide range of aquarium applications. We're just under a month away from the big MACNA conference so we expect a lot more details to surface as we get closer to September.