The news of giant clams from the Red Sea not just being aquacultured, but already arriving at Dejong Marinelife really caught us off guard. Red Sea clams are some of the most iconic species and patterns since they were among the first population of Tridacnid clams to be thoroughly documented due to its proximity to Europe.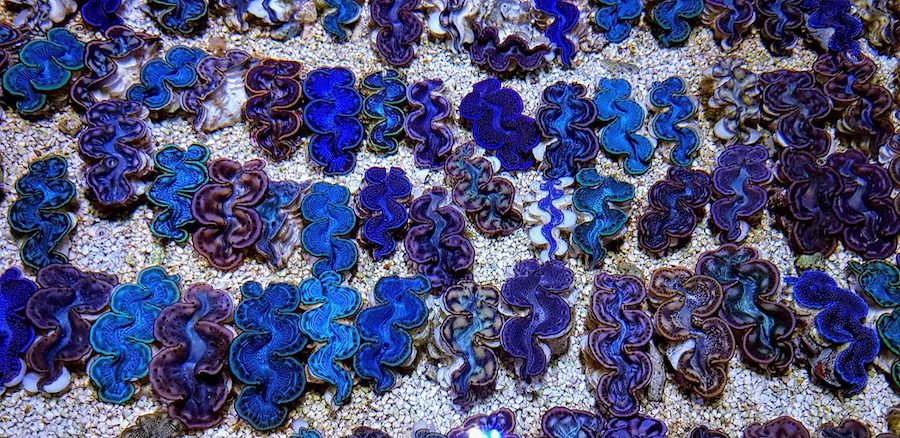 Of course when Dejong & Co. first informed us of the momentous occasion we immediately probed them for substantially more details, and they've taken some time to thoroughly describe the unique partnership they have developed with the Hurghada Environmental Preservation and Conservation Association (HEPCA) that spearheaded the clam farming project.
Big thanks to Dejong for this collaborative article and for bringing Red Sea clams back to the marine aquarium hobby.
So far we have been receiving many farmed clams from the Red Sea. These clams have been cultured by non-profit NGO called HEPCA (Hurghada Environmental Preservation and Conservation Association, see hepca.org). HEPCA is established by some members of the Red Sea diving community. HEPCA's mandate is to protect and conserve the biodiversity of the Red Sea, through conducting several programs.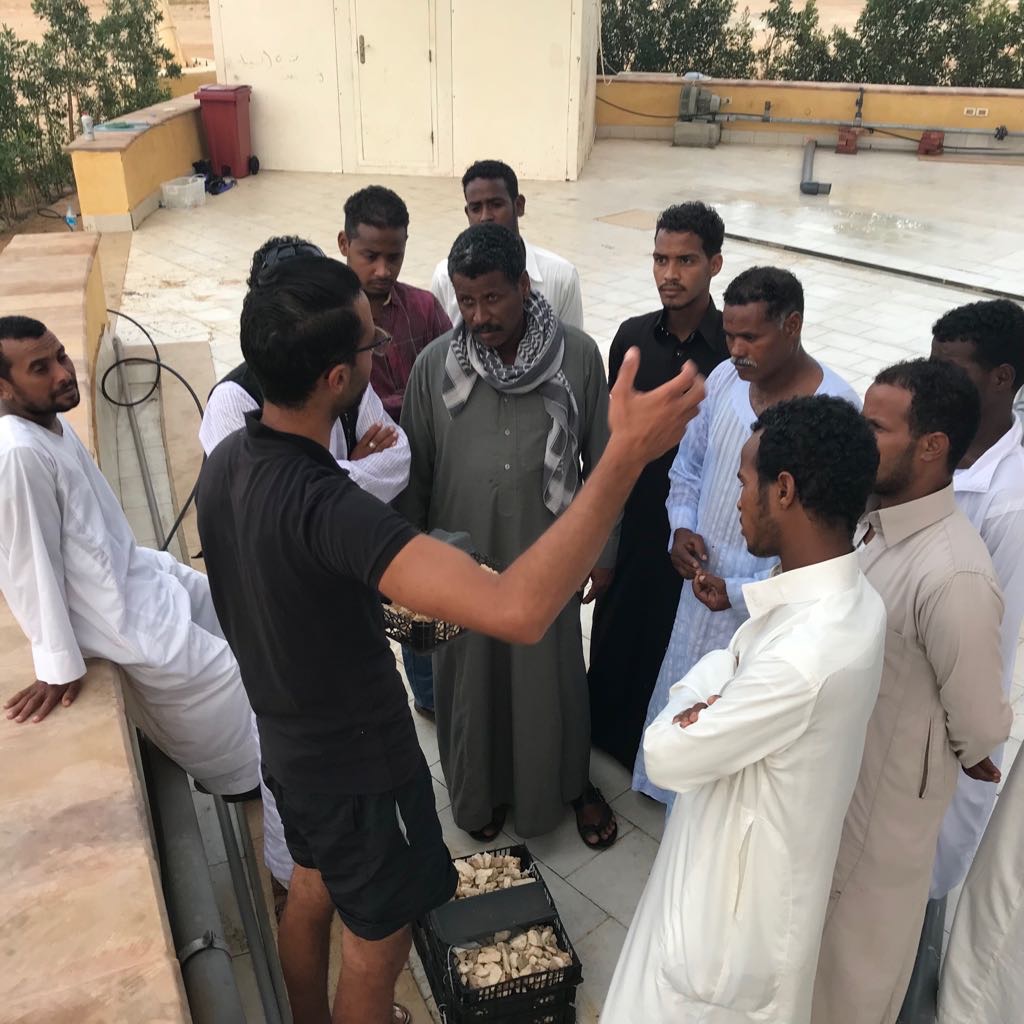 One of HEPCA's current programs is the restoration program for the marine exploited species. This program is aimed to induce the spawning and raising larvae of selective exploited species due to over-fishing, such as clams. The farmed clams are mainly restored on the exploited coral reefs. Part of the juvenile clams is growing based on community-based clams farm. Marketing of this part of clams aim to generate revenue some money to cover the cost of clams production, and to create alternative livelihood for the fishermen community, for main purpose of reduction of the fishing potential on fish stocks.
De Jong Marinelife has always been working towards a more sustainable way of supplying Marinelife. Our goal is that if there is a captive bred choice for a specific species to support this and make this available for the aquarium hobby. This also gives breeders all around the world the ability to increase their livelihood and increase the number of species they are breeding.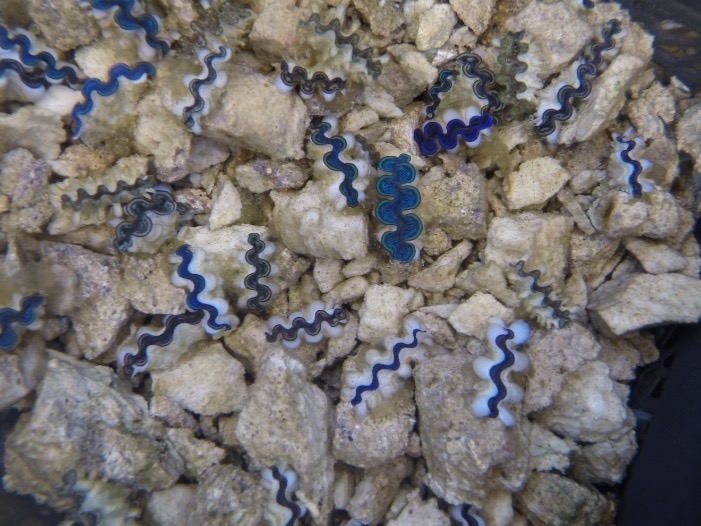 As so we came in contact with HEPCA. We felt privileged that they had chosen us to cooperate with. At this moment HEPCA is culturing thousands and thousands of clams which are being restored back into the Red Sea. We have agreed to cooperate by selling/distributing exclusively their clams and using the De Jong Marinelife's experience to offer proper prices, simply because we are deeply believe in HEPCA's message for conserving the living resources of the Red Sea and for supporting the livelihoods of the local community
HEPCA general strategic vision for supporting the local community is focusing on encouraging the community to be part of the conservation process, through: engaging them in non-consumption use of the living resources, such as tourism rather than fishing, as well as 'green' marine farms. Creating community based green farms for selective species such as clams and sea cucumber will help the community to find alternative sources of income, therefore, reducing fishing potential, indirectly. Induced spawning and larvae rearing in 4 species of Tridacna from the Red Sea principally for restoration, and partially for trading are succeeded. Now, HEPCA is establishing a module for community based Tridacna farming.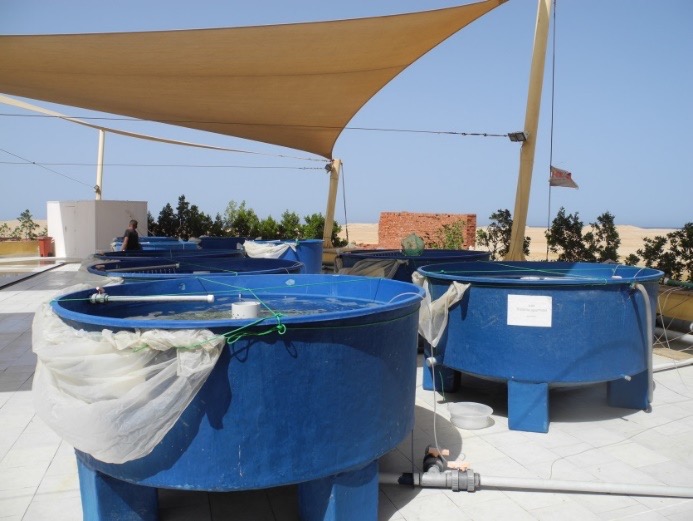 The strategic vision of De Jong Marinelife is mostly fitting with HEPCA. Therefore, we are providing technical assistance and sharing our knowledge with HEPCA. De Jong Marinelife/HEPCA future cooperation is extremely promising through expanding the current activities by: Raising the level of Tridacna production and expand such approach to different selective marine species such as fishes and coral by reproducing them under hatchery condition.
This will offer the local community more alternative sources, which will result in less overfishing and more efficient marine conservation program. Indeed, we are excited in our co-operation with HEPCA and hope this will contribute in more farmed species and in improving the livelihood of the local community for the future.