When we were just a wee little aquarist still playing around with African and American cichlids, one of the creatures that drew us to the world of 'mini reef' aquariums were the giant clams from the Red Sea. It was around 1995 to 1996 when first saw the fantastic colors of Red Sea maxima clams and after nearly 25 years of being unavailable, we are elated to learn that Red Sea clams are back in the aquarium hobby.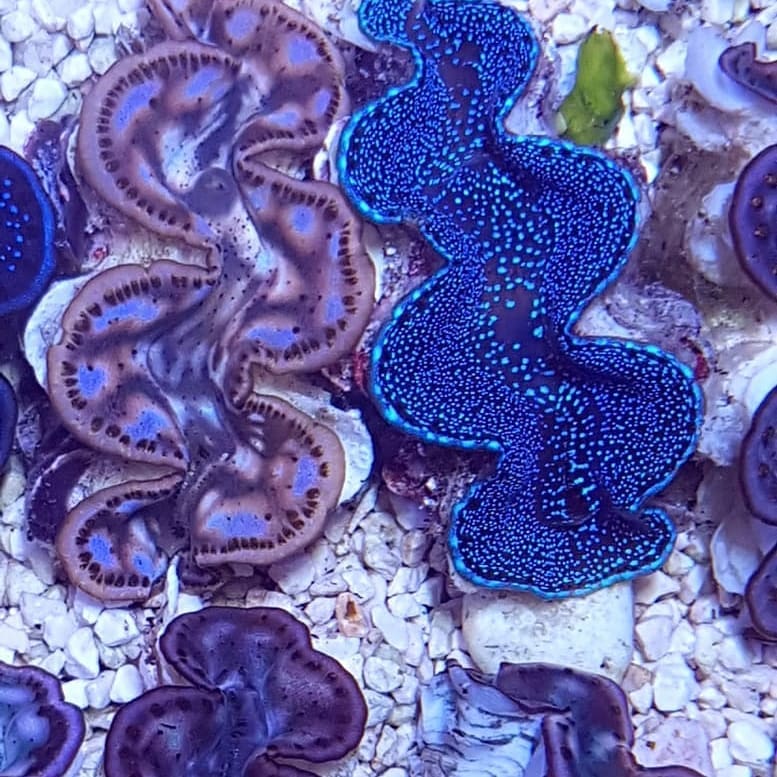 Late last week familiar reef life specialists Dejong Marinelife informed us that they had just received the first new batch of Red Sea clams and the shipment is packed with colorful and diverse Tridacna maxima clams. Unlike those we had seen in the aquarium stores, this new crop of Red Sea maxima clams are very uniform in size and have very clean shells indicating that these jeweled bivalves originated from a clam farm.
The notion that there's a giant clam farm producing Red Sea giant clam species and strains is incredibly exciting, and hot on the heels of the return of farmed Tridacna gigas clams from ORA. As you can see from the images the Red Sea maxima clams certainly are not lacking in a variety of appearance which is both old school, as it was the first locality to be photographed by European aquarium authors, and novel since we haven't seen them in two decades. These handful of images from Dejong Marinelife are the first peek we've had into this exciting new supply chain of aquacultured clams from the fabled Red Sea.
We can only hope that this farm is also producing the endemic Tridacna squamosina (=T. costata) described just 10 years ago as it would be truly awesome to see this barely known species entering the reef aquarium hobby. With our time spent photographing Devil Clams and visit the world's first clam farm in Palau, it's no secret that we are diehard giant clam enthusiasts, so you can be assured that we'll be staying on top of this exciting development in the world of solar powered bivalves.