The new Vitamini Wings from Illumagic are an exciting supplemental LED striplight which is designed to really help coral colors pop. The skinny profile of the Illumagic Vitamini strips gives them loads of flexibility in installing into a wide range of applications with a constrained small or minimal overhead.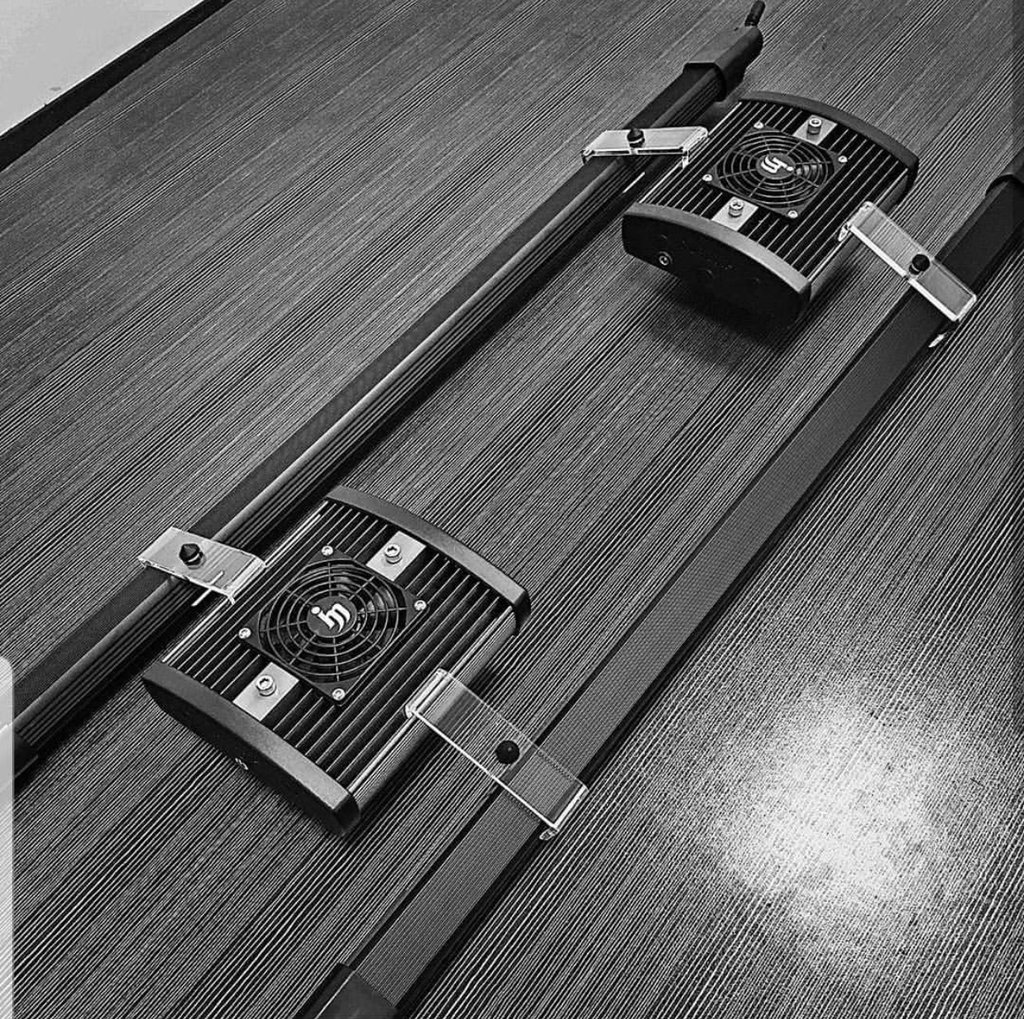 The Vitamini Wings are so named because they are outfitted with special acrylic tabs to attach to a range of common LED lights with an open heatsink design for maximum practicality, and probably no tools required. Illumagic is offering the Vitamini Wings in two colors, a blue Super Actinic and daylight Solar Spectrum, both of which will be offered up in 36 inch and 48 inch lengths.
The 36 inch lights are priced at $199 for 36 watts spread across 55 medium output LEDs while the 48 inch lights have 50 watts of power distributed across 77 diodes for $249. The Super Actinic variant of the Illumagic Vitamini is really a delicious very blue color spectrum with four wavelength peaks at from 400nm near UV to 470nm blue while the Solar Spectrum gives more of a PAR bump using white, warm white, blue, cyan and UV LEDs.
The Vitamini Wings from Illumagic made a big splash at ReefStock Australia last week with the delectable spread of premium Australian corals shining at their peak using the supplemental color from these striplights. The Vitamini Wings by Illumagic will be available first in Australia and the United States from Dalua International and Unique Corals respectively, so we expect to see them again at MACNA in Orlando next week.