The Kessil Wifi Dongle is a long awaited accessory that finally brings wireless control to Kessil's newest A360X LED spotlights. Since the beginning Kessil has carved a unique path to product features and development to their spotlights and the Kessil Wireless dongle is the perfect embodiment of that.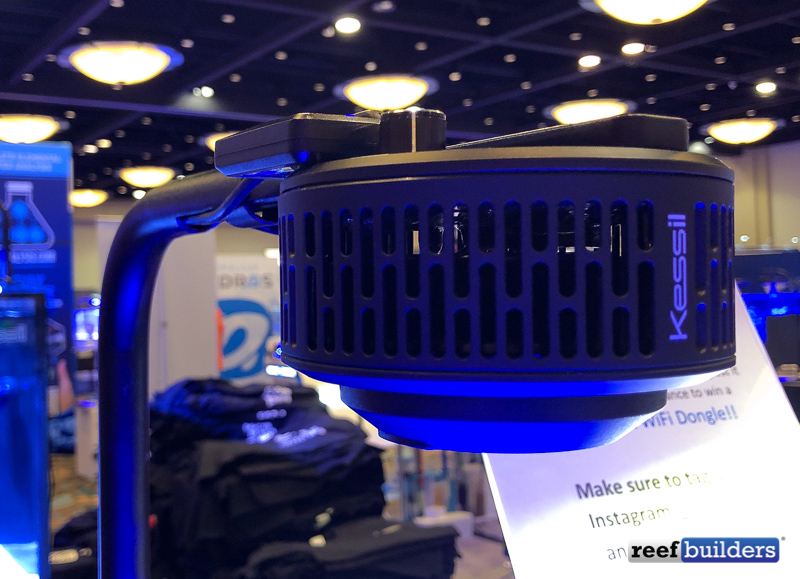 With the release of the A360X series of LED spotlights Kessil introduced K-link to daisy chain multiple spotlights using a usb-C type connector. The Kessil wifi dongle also uses a usb-C style plug that connects directly into a single light and can control individual lights connected to the wired daisy chain.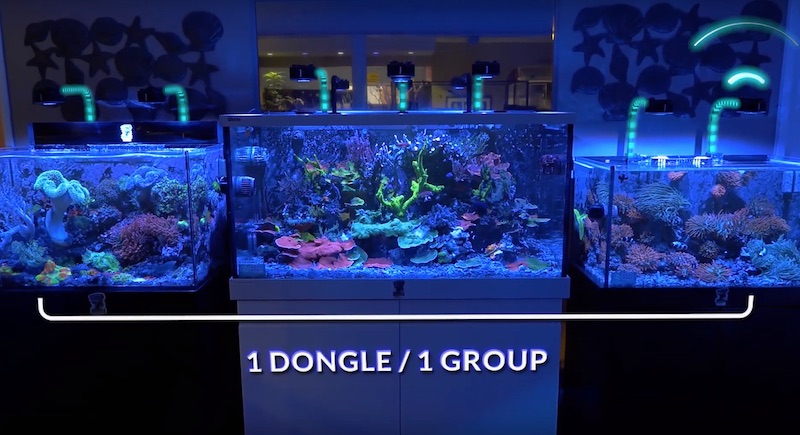 This single wireless adapter for just one or a network of up to 32 lights both reduces wireless interference and greatly reduces the setup and connection time to a group of Kessil A360X spotlights. Up until now you could get some degree of control with the wired spectral controller but what we're most excited about with the new Kessil Wifi Dongle is the kind of granular, detailed control and programmability we've come to expect from modern high performance reef LED lights that so far has only been available to Kessil AP700 users.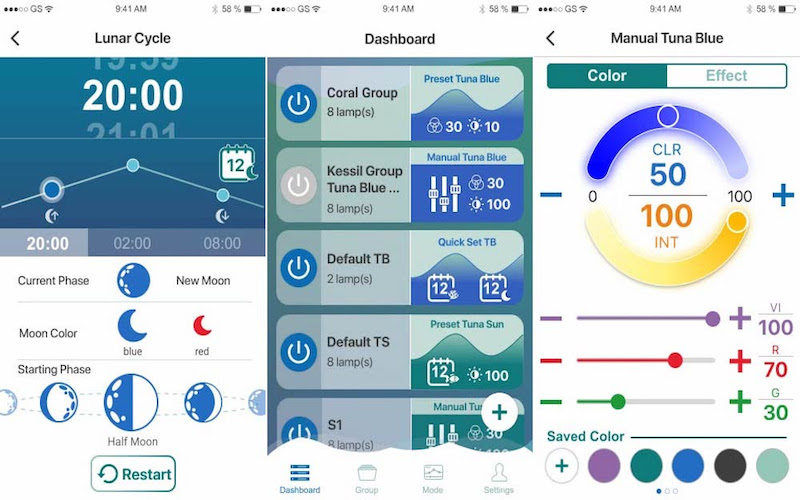 It's one thing to be able to finely tune a light for programming and photoperiod over a reef tank with the spectral controller, but there's something about being able to make a light "dance" with a couple taps on our smartphone that really brings them into the current era of reef keeping. We can't wait to receive the Kessil Wifi Dongle and take the Kessil A360X for a real controller review, as well as to discover what future Kessil products will work with the new Wifi Dongle which is priced at $99 distributing very soon. [Kessil]