The Kessil AP700 was the company's long awaited first LED fixture that brought with it their own blend of multichips and color control that had long been enjoyed by reefers in a spotlight form factor. It's been about ten years now since the Kessil brand first entered the aquarium lighting market and at MACNA 2019 they presented a trip through memory lane of their first prototypes, many spotlight models, and a glimpse at what they are working on next.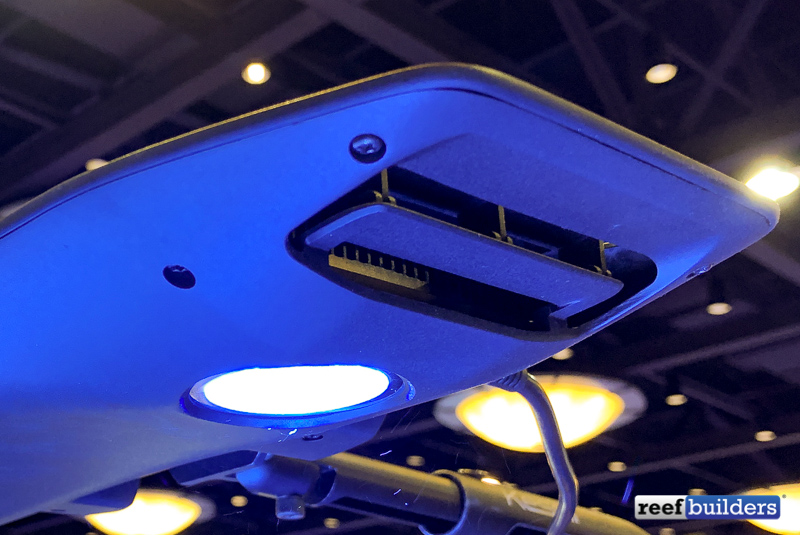 It may not have a proper name yet but the new Kessil AP-style fixture is a true second generation successor to the first AP700. This new Kessil fixture brings with it refinements to every aspect of light output, color channels, wireless controls, and a whole new form factor as the platform to carry all this fancy engineering footwork.

On the surface this new fixture looks like a smaller, thinner and much sleeker version of the Kessil AP700 but the similarity is almost completely superficial. The only real traces that this new Kessil fixture has of its AP700 predecessor is the use of two spotlights, and touch sensitive input on top of the housing.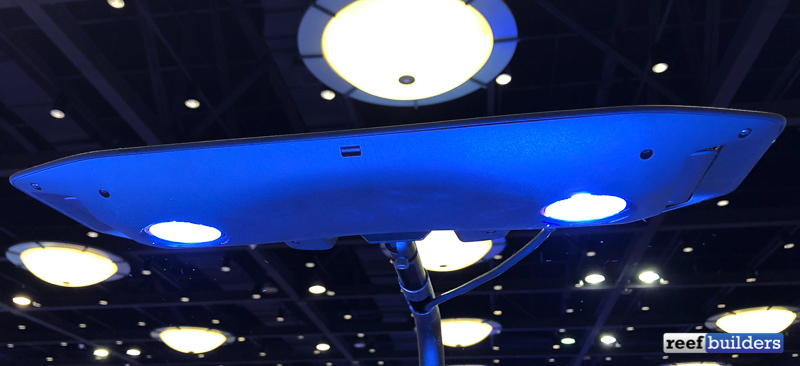 The two spotlights of the new fixture have been brought a little closer together and they've gotten away from the elliptical light spread of the AP700 and returned to the circular spread of classic Kessil spotlights. The mini jack once used to daisy chain multiple fixture has been modernized with USB-C connectors to enable the more sophisticated and higher bandwidth K-link system.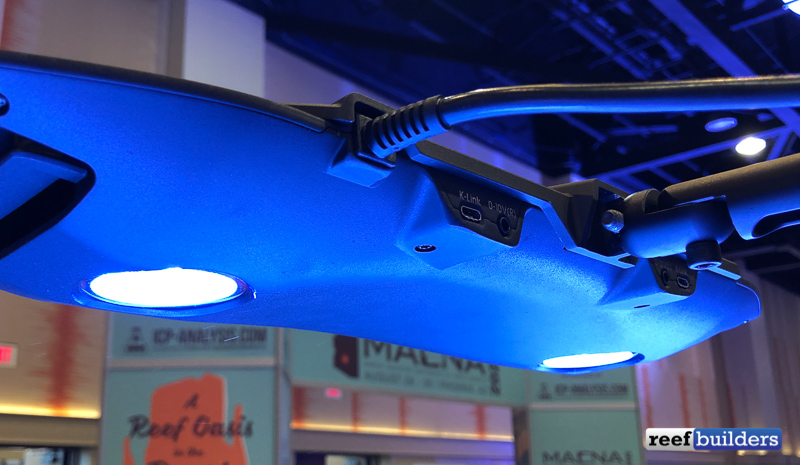 Since there's a wifi indicator light on the fixture itself we presume (and hope) that the wireless capabilities will be built-in like they are in the AP700. It's a rare and bold move for Kessil to show the public the next light they are working on including how much sleeker, smaller and refined it will be compared to the light it is replacing. We still have some time to wait as Kessil was clear in pointing out that the new AP-style fixture will not be released any sooner than early next year, giving us plenty of time to learn more about what this new Kessil light can do.