The Vitamini LED Super Actinic Striplight by Illumagic is the first supplemental light of its kind that we've had the pleasure of writing about in far too long. This skinny new little light bar is packed with power, color, and designed to easily sneak into existing light setups with very flexible installation requirements.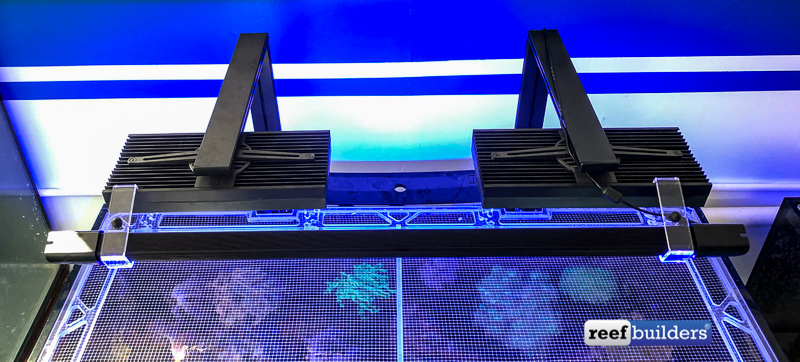 When large reef tanks used mostly large, powerful and very hot metal halides as their primary light sources, the concept of supplemental lights was always front and center. Since metal halide lamps were so strong – and not controllable – it made more sense to run these intense plasma generators for a limited amount of time, and use supplemental lights like T5 or VHO fluorescent tubes to see the tankful of reef life the rest of the time.
With LEDs eclipsing virtually all lighting technologies in the average reef tank, save for a few T5 holdouts and huge tanks that still need the power of halides, the notion of supplemental lighting hasn't really been part of reef aquarium lighting discussion. However now that our LED lights are becoming nearly as bright and as focused as metal halides, the reef hobby has been in need of a supplemental light to just help fill in and provide light coverage from a broader, more diffused lighting source.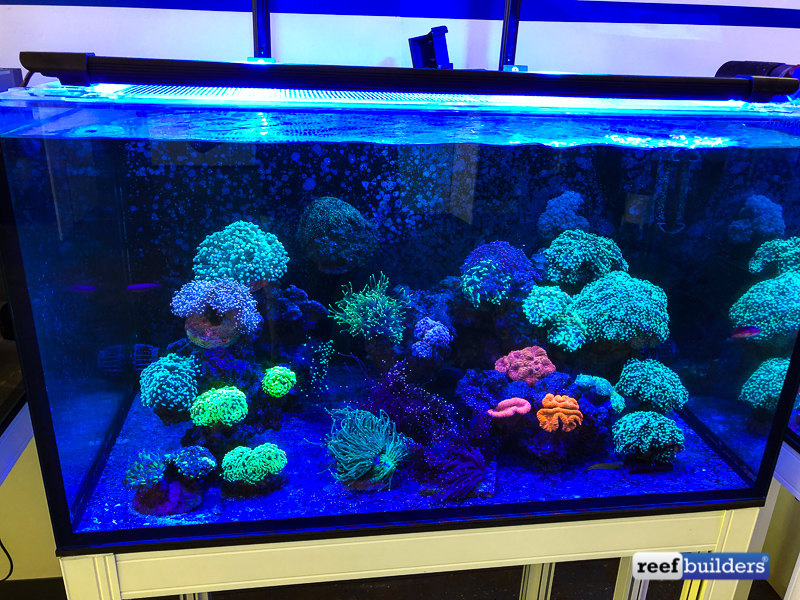 The ReefBrite, introduced almost ten years ago and changed very little since, has been the supplemental actinic striplight of choice in the U.S. since 2009. For a hot minute there it seemed like the powerful, customizable striplights from Build My LED were really going to take over, until the company shuttered its aquarium division to focus entirely on horticulture. The dearth of choice in the supplemental LED lighting market has left the door wide open for Illumagic to develop a brand-new, powerful and colorful striplight which we now know as the Vitamini.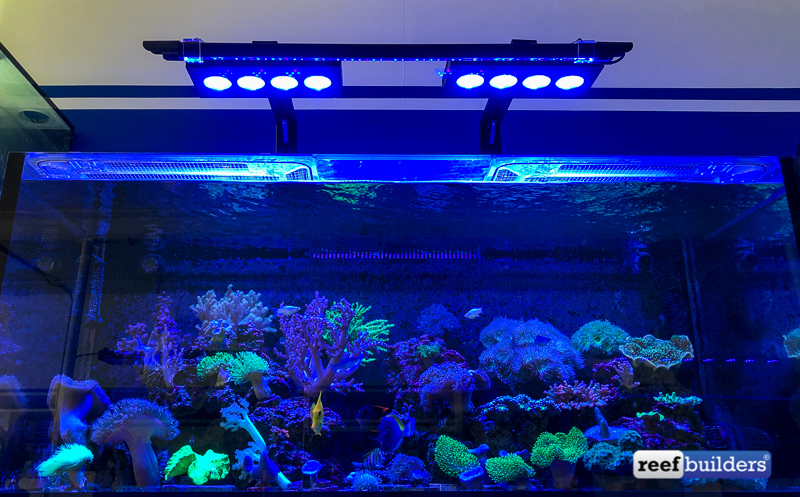 As we reported in our previous coverage, the Vitamini LED Super Actinic striplight has more than double the color and three times the LEDs of the competition. The numerous diodes are populated with UV, royal blue, blue and cyan all present in even more LEDs to get even spread and great color blending of all the colors and the three and four foot striplights come in at around $50 less than comparable models from other companies.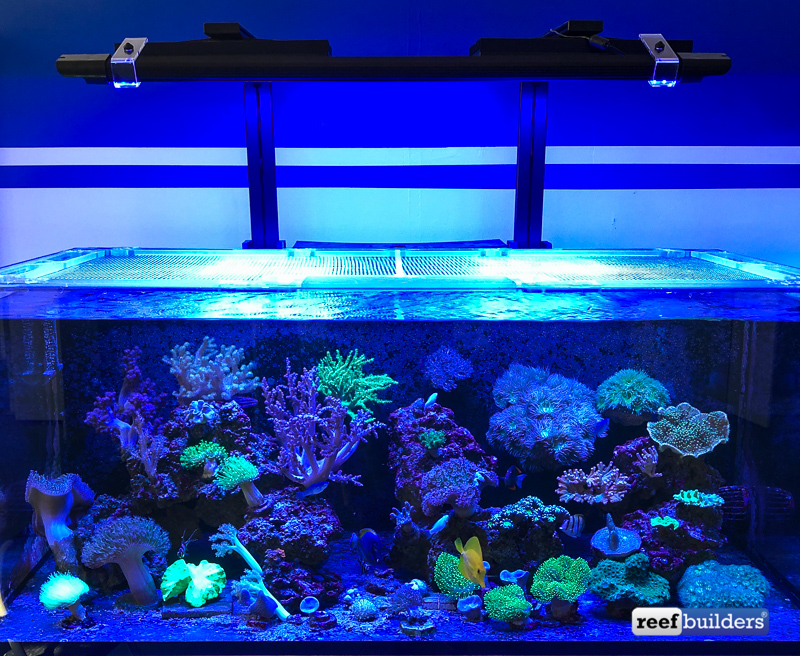 One of the most appealing aspects about the Illumagic Vitamini Super Actinic Striplight is the included acrylic brackets that fit right into the heatsink grooves of popular lights like the AI Hydra 52 & 26, as well as Illumagic's own Blaze X strip-fixtures. This small piece of acrylic makes it dead simple to 'install' the Vitamini striplight in mere seconds by hanging it off compatible light fixtures with exposed heatsinks.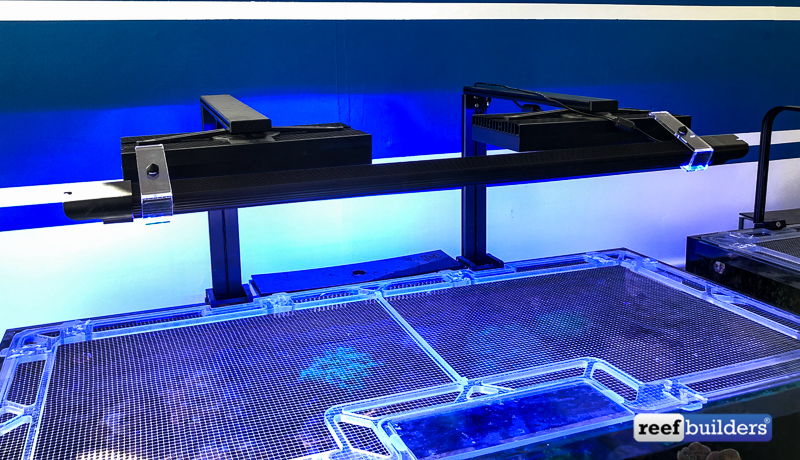 The only detail that leaves us wanting about the Vitaminis is their lack of even a primary lens to focus more of the light into the aquarium – this results in light spilling in all directions but it also provides a completely uniform light field and prevents any localized hotspots of light. However with Illumagic's expertise in optically transparent soft silicone secondary lenses that come with the Blaze X, we sincerely hope that the Vitamini will eventually ship with this optional accessory to focus just a little more of the light into the aquarium.
Although the market for LED fixtures has never been more crowded, the Illumagic Vitamini adds some much needed diversity to the short list of decent supplemental actinic lights for reef aquaria. If you want to add some pop of color and a little extra light to your tank, the Vitamini LED super actinic striplights are available in three and four foot lengths from Unique Corals in the U.S.