When the MindStream aquarium water monitor was first announced by its creator, Step Ahead Innovations, the device seemed so ahead of its time that it almost came off like a futuristic concept product. Six years have passed since that initial announcement in 2013 and we've had such great hope for its potential that today it is with a heavy heart that we have learned that the MindStream project is dead in the water.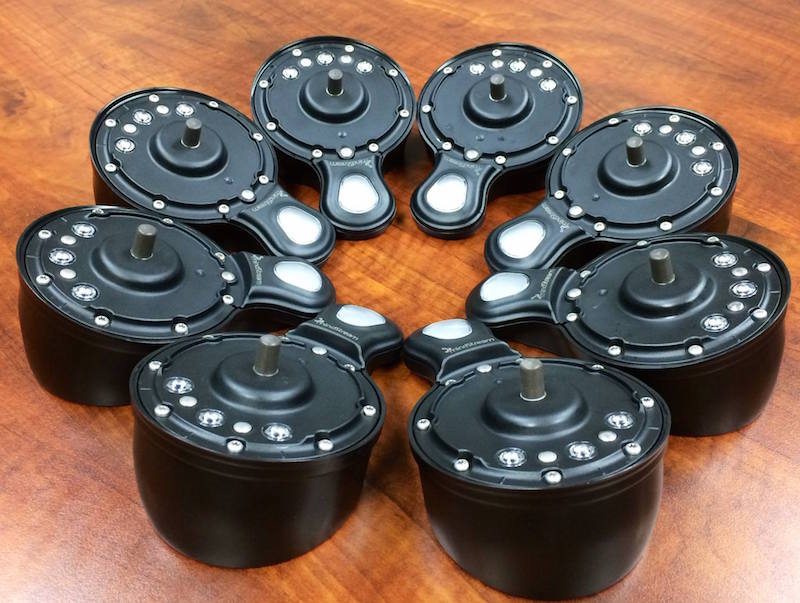 The MindStream online store has been shut down for some time, phone calls have gone unanswered, and the staff has been laid off. More troubling, some orders have yet to be fulfilled and early adopters who already have a MindStream will probably not receive any new sensor discs, and there's no word on how long the cloud based servers will remain online.
There is not one specific factor that anyone can point to which has brought Step Ahead Innovations to this point – the whole project was incredibly ambitious from the start, and the science that the monitor relies on is sound and effective. The MindStream monitor had been in Beta testing for well over a year, and when the device itself actually went on sale a couple months ago, it was reasonable to assume that Step Ahead Innovations had 'arrived', that the machine was ready for prime time and that it would all be downhill from here.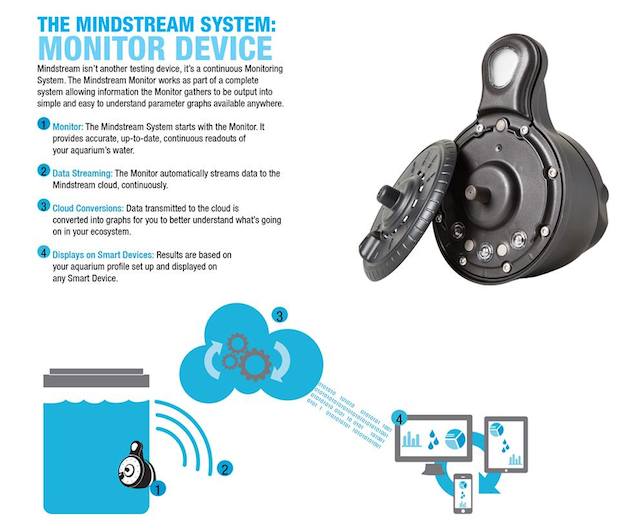 What makes the current situation of Mindstream's creators that much more disappointing is that Step Ahead Innovations really fought hard to get to this point; they stayed engaged with the reef aquarium community, had a Q&A forum, and made it to more reef shows than any company ever has before having a product on the market.
So where is Step Ahead Innovations at now, and what happens to the MindStream monitor and all the technology its creators invented? We do know that SAI has been in 'downshift mode' for several months waiting and hoping for their finances to improve. We know there's a lot of customers who have purchased a unit but never received it, and without a disc or servers to process the monitor's data the monitor itself will become a paperweight when the computers are shut down.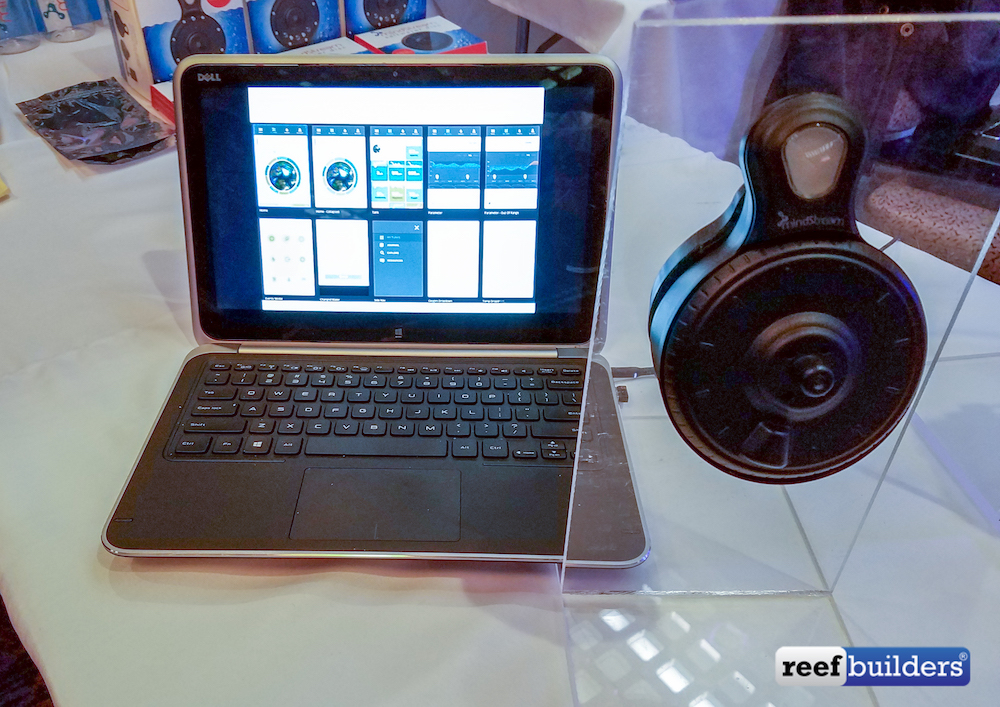 The staff at SAI are good people, designers, engineers and researchers who have poured their heart and soul into the MindStream project. No one is more upset about the company's current predicament, and our condolences go out to them, and all of those who have suddenly found themselves unemployed. Ryan, Alex, Jim, Chris, Brian, Rachel and the entire team signed up to work at SAI not simply as a job, or for income, but as a career being part of an innovative team that pushes the envelope, trying to expand the boundaries of what is possible.
Some customers with unfulfilled orders or soon-to-be-bricked Mindstreams have every right to be upset. But you only need a primal degree of sympathy to realize that no one is more disappointed than the SAI staff to let customers down, and to not be able to deliver this technology to the aquarium hobby.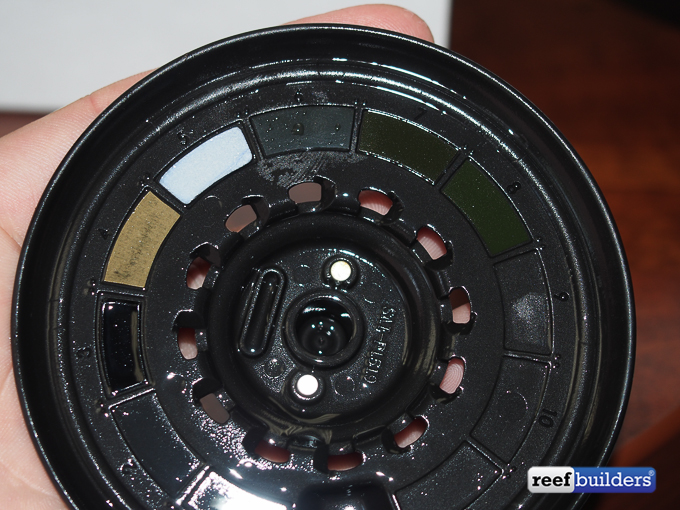 SAI wouldn't have launched the product without a degree of confidence in the MindStream monitor, they had just begun refining their assembly and manufacturing process, and still have quantities of almost-finished MindStreams at their head office. A few of the original SAI officers still haven't given up on the project, and they are concerned and committed to both keeping the project alive, and refunding unfulfilled orders.
Unfortunately, you can't pay the bills with boundless optimism, great ambition, and a deep desire to deliver the future to reef aquarists. Unless they can come up with a benefactor investor in possession of fat stacks of dead presidents, the future of Step Ahead Innovations currently looks bleak. We don't imagine that the industry's biggest companies are keen to buy up the company itself but we still hold hope for the underlying technology of the MindStream.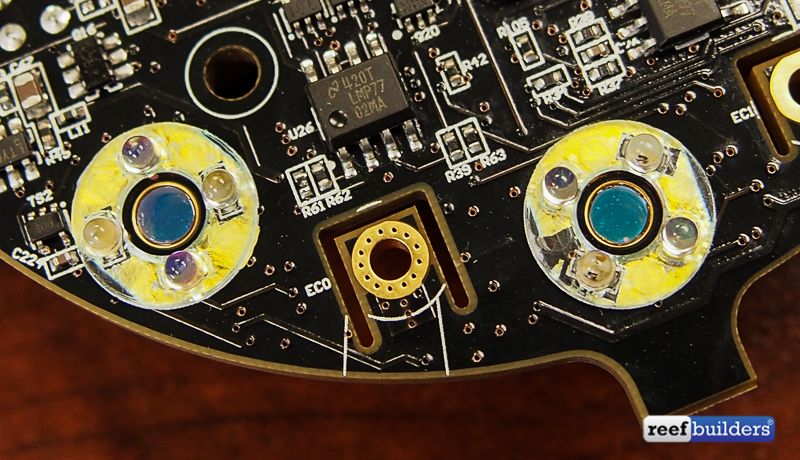 It's way too early to tell if we'll see the MindStream persevere through this challenging situation, soon, or ever, but we still have hope in the process. The chemo-sensitive materials used in the MindStream, and the ingenious, sophisticated camera system SAI created to read them is still sound, and could possibly resurface in some future product. We wish we had better news, or answers for aquarists who invested in the technology, but as it stands, the future of automatic water quality monitoring will have to come from someone or something else.