The Maxspect Jump LED 165 is a new lighting fixture which aims to deliver a great and affordable reef aquarium light. The MJL-165 shares a lot of similarities with the Maxspect Ethereal LED but like the Jump Skimmer, has some pared down features to concentrate its value.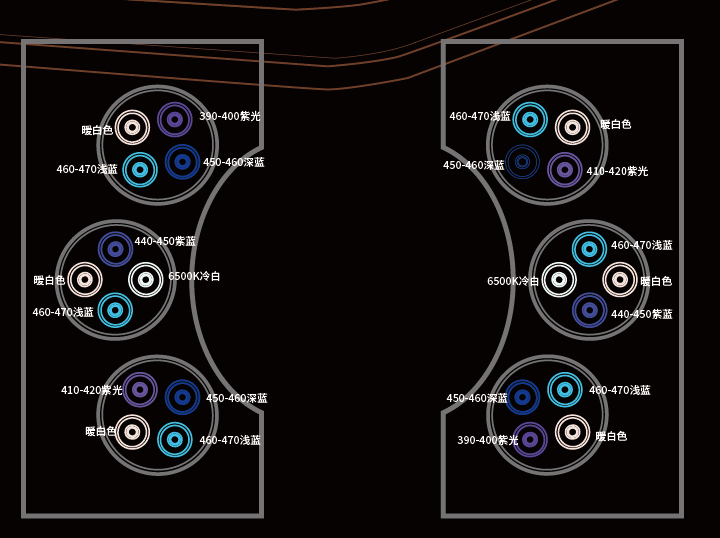 At 'only' 65 watts the Maxspect Jump L165 is not going to be a PAR powerhouse, but it does have a reasonable amount of LEDs to efficiently distribute its lighting power. The 24 LEDs represent mostly a blueish spectrum, forgoing red & green diodes and focusing instead on the blue, royal blue, and ultraviolet wavelengths. The remaining third of the LEDs are a pragmatic balance of cool and warm white chips to balance out the blue light, and fill in where the red and greens would complete the spectrum.
Like the Ethereal LED, the mounting arm of the MJL-165 is a unique approach to versatility, offering a wide range of light positions over the aquarium. Seasoned Maxspect users will be familiar with all the controls since the Syna-G mobile app is used to connect and program the six channels of color control.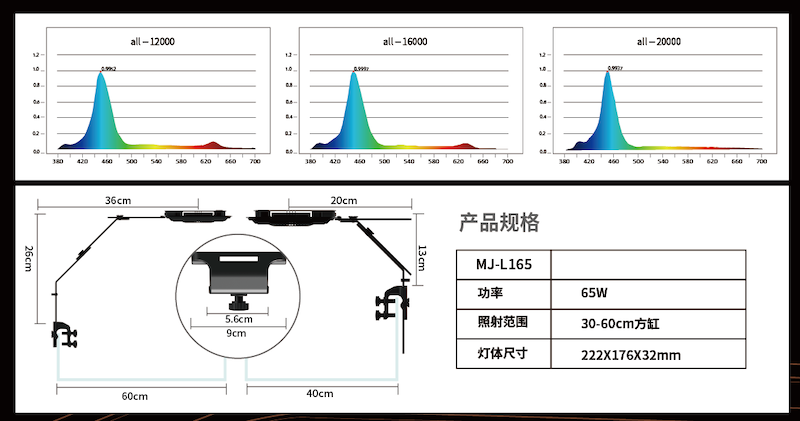 Interestingly the MJL-165 has some notable improvements over the Ethereal since it does not require a wireless hub to be connected via your local router. There's also a feature Maxspect is calling "Full-Spectrum with Multi-Phase Color Temperature Technology" which is a fancy way of saying that power is intelligently redistributed for maximum output, no matter your programmed spectrum.
No word yet on exact pricing or release date but if the 130 watt Ethereal retails for around $450, we could reasonably guess that the Maxspect Jump L165 could come in at $250 to $300. Maxspect is doing something quite different with their entry level Jump line and we appreciate how they are making their skimmer, light and pump not just smaller, but more affordable without skimping on the core features that really add to the enjoyment of owning a reef tank.