Fish in a Box Brasília
Fish in a Box is a local fish store we were recommended to visit in the city of Brasília, the capital city of Brazil. Don't be deceived by this little store in a box, once you open the doors you will find a coral selection worth a closer look.
Fish in a box is owned by two friends André and Leandro and has been open for just shy of five years in Brasília. Since opening their doors the shop continues envigorating the local reef aquarium community in Brasília delivering healthy happy fish and a well-curated collection of desirable reef aquarium corals.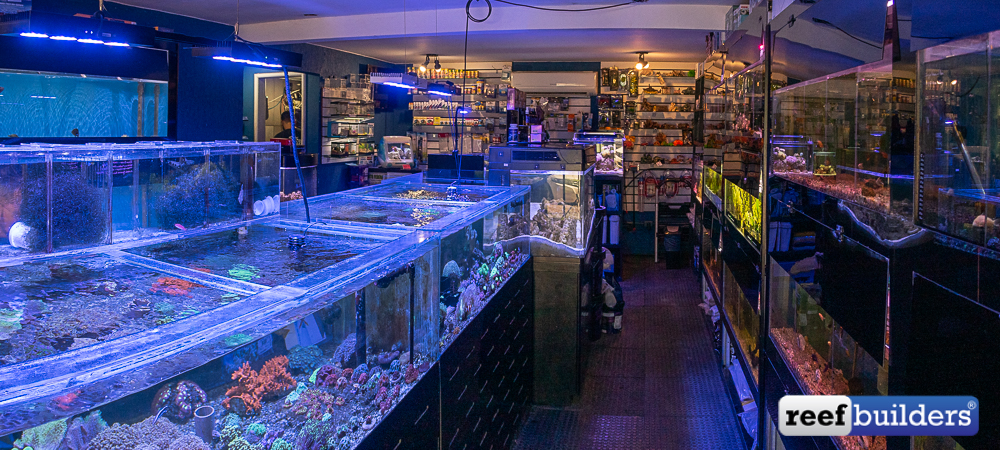 Upon entering the store there is a long frag tank in the center of the room filled with a selection of puffy Cynarina corals, bright Euphyllia hammer corals, and neon green toadstool leathers. But the selection doesn't stop there.
The deeper you look into the display there was at least one example of every popular LPS aquarium coral available. We were especially impressed with the selection of Blastomussa and Micromussa corals, an unexpected surprise.
There were also a few larger coral colonies including a resident Catalaphyllia elegance coral and a bright red Montipora setosa coral.
Fish in a box had a few little show tanks again with an emphasis on LPS corals and are currently rebuilding a larger show tank for the shop. André explained he likes selling LPS over SPS as it gives his customers a better success rate.
Oh and if you're on the hunt for some beautiful anemonies, Fish in a box has you covered. We didn't ask if this 'Amazon Sunburst' anemone was for sale but we're sure a fancy clownfish pair would love to call this beauty home!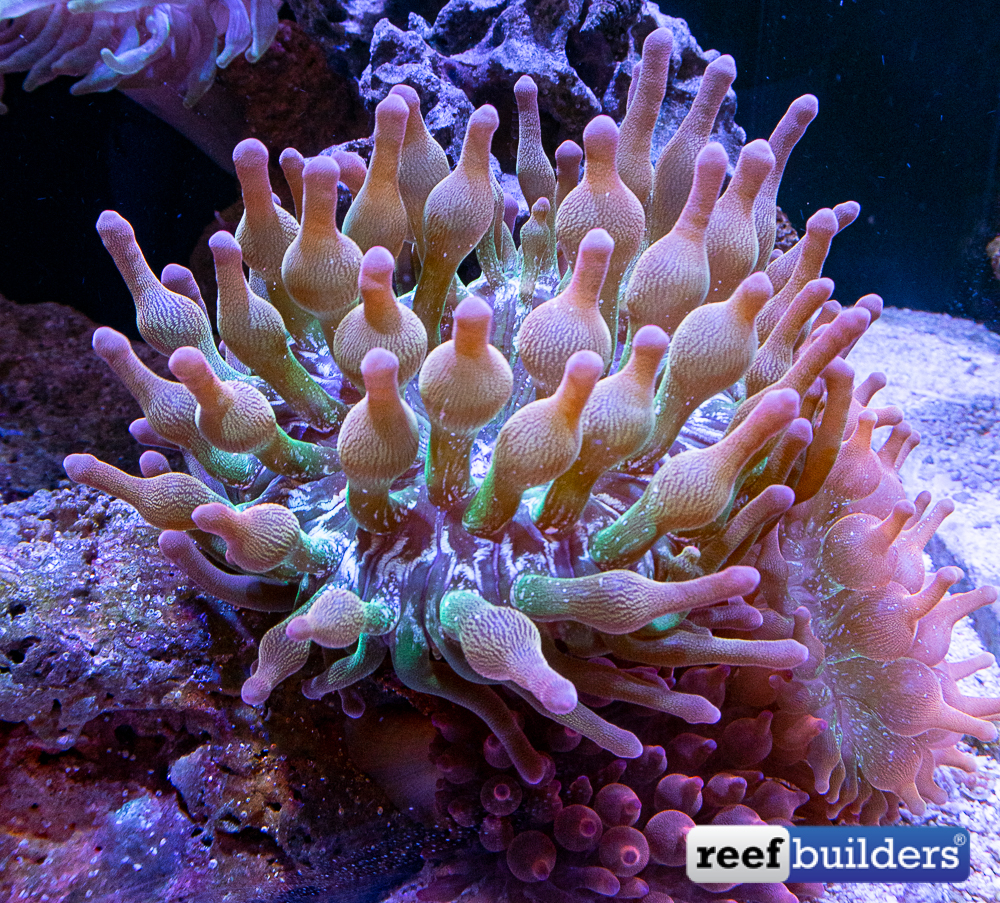 The Secret Room
As we said, there is more than meets the eye when walking into this fish store. While the coral selection upstairs is enough to keep any hobbyist happy, André brought me downstairs to the secret Fish in a box grow out room.
After visiting a few stores in Brazil we noticed each store has a healthy selection of green star polyp, softies, and shrooms. We really like the simplicity of these corals and the enthusiasm Brazilians have for keeping these coral species.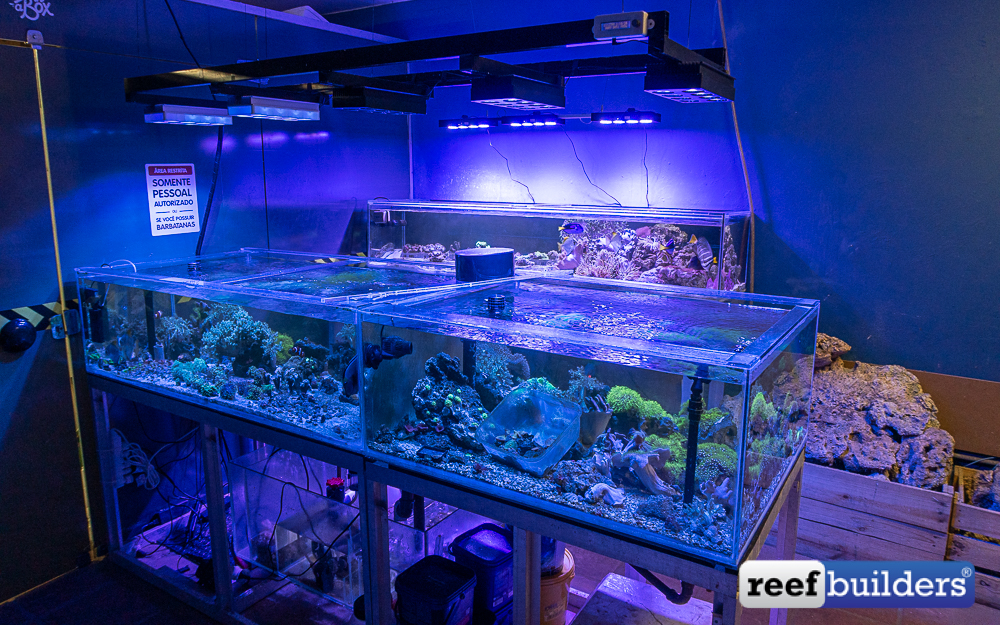 Ispira for Healthy Fish and Corals
One thread running through all the stores and distributors we've visited in Brazil, and the general consensus among the industry, is the importance of proper care and husbandry of aquarium creatures. Corals and fish are more than collectibles, they are family members and prized possessions.
This is in part from the high cost of importation and therefore the higher cost of purchase for customers. Shop owners would rather forgo selling finicky fish and challenging coral species in an effort to reduce losses. This also translates into happy customers who graduate slowly into more challenging reef aquarium inhabitants.
And what is really promising is the Brazilian reefing communities' commitment to this philosophy. Store owners talk the talk and walk the walk. Fish is a box, for example, includes care instruction sheets, quarantine instructions, together with pre-packaged quarantine, bacteria, and zooplankton with all livestock purchases.
In October of last year Fish in a box also hosted a one-day event called Inspira, inviting scientists and professionals to give presentations about reef aquarium nutrition, reef tank troubleshooting, as well as a presentation about the biology and conservation of coral reefs.
Overall we are thrilled to see stores like Fish in a box as a central point for aquarium hobbyists in Brazil. Of course, if you find yourself in Brasília or visiting some of the surrounding national parks, take the time to stop by Fish in a box and say hi to André, Leandro and the team!