The Seachem Impulse Pump is a family of three new pumps which the veteran aquarium company has just launched at Global Pet Expo this week in Orlando, Florida. The Impulse pumps represent Seachem's first foray into bonafide aquarium hardware which comes as quite a surprise for a company that has historically been a big player in the additive market.
However the Impulse pump's design will be immediately recognizable as Sicce's beloved Syncra AC pumps that have powered reef tanks and protein skimmers alike for over a decade. The Tidal power filters by Seachem are also made by Sicce so it's less of a surprise that they would choose the trusted Italian pump maker as their manufacturing partner.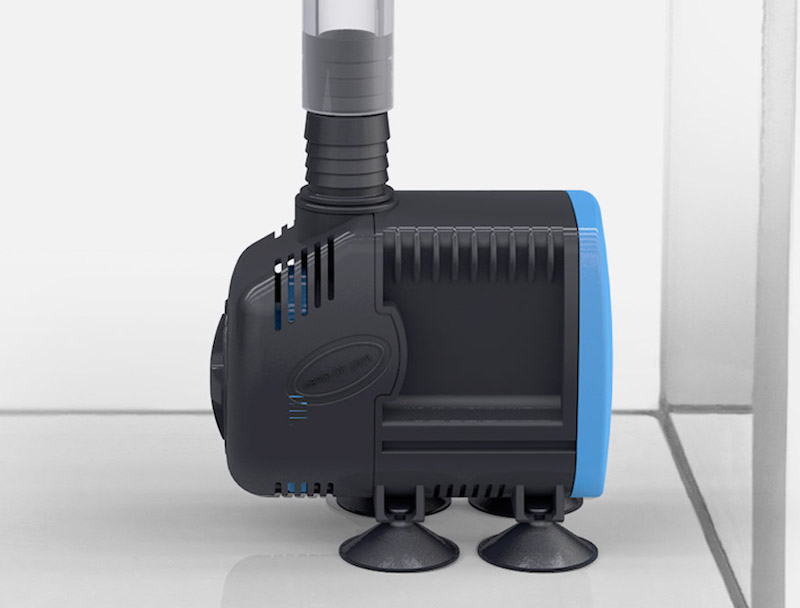 For their part the Seachem Impulse Pump will come in three sizes, the Seachem Impulse 400, 600 and 800 pushing as many gallons per hour as their namesake. From the 23, 35 and 48 watt power rating of the Seachem Impulse Pump we can infer that these are identical to the Syncra Silent 1.5, 2.0 and 3.0 models in their power rating, although they do claim a slightly boosted, nicely rounded water volume specification.
All other details of the Seachem Impulse pump should fall in line with our years of experience using Syncra pumps, making them ideal for submerged and external use, with very quiet operation. The synchronous AC motor has a long track record of quiet and reliable operation and respectable head pressure ranging from 6 and 6.6ft on the Impulse 400 & 600, although the Impulse 800 pushes that threshold up to 9.9 ft of total head.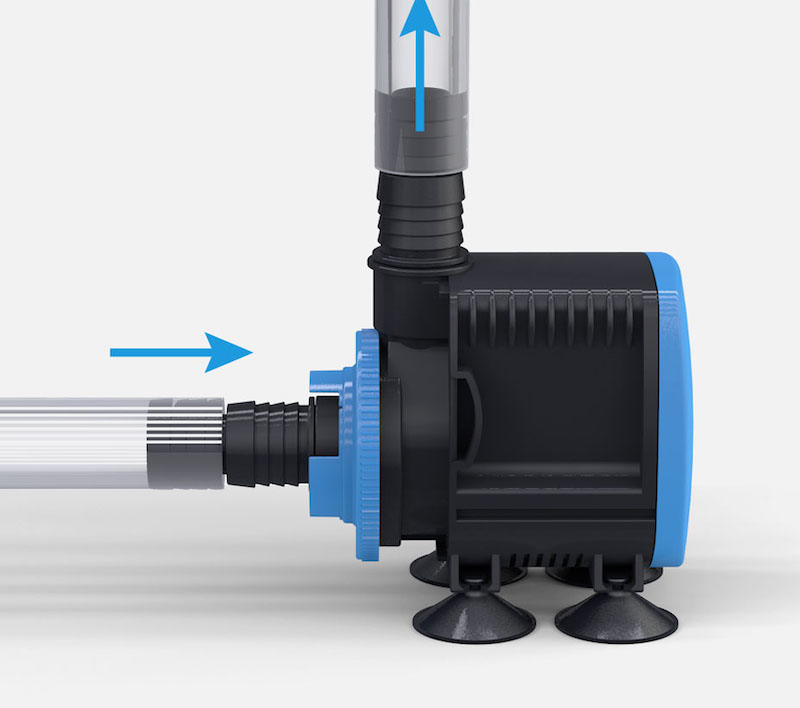 These types of AC water pumps are 'adjustable' in so far as you can limit the water intake but no fancy controller, app, or dial to really fine tune their power. We probably wouldn't recomend anything less than the Seachem Impulse 800 for typical return pump type applications from a sump up to standard-ish height of about five feet to the top of an aquarium.
For their part Seachem has selected a blue backplate to the Impulse Pumps so you know which pump you're dealing with, and a variety of fittings are included to help you get the most from them. The two larger Seachem Impulse 600 & 800 pumps have ceramic impeller shafts while the smaller Impulse 400 sticks to stainless steel.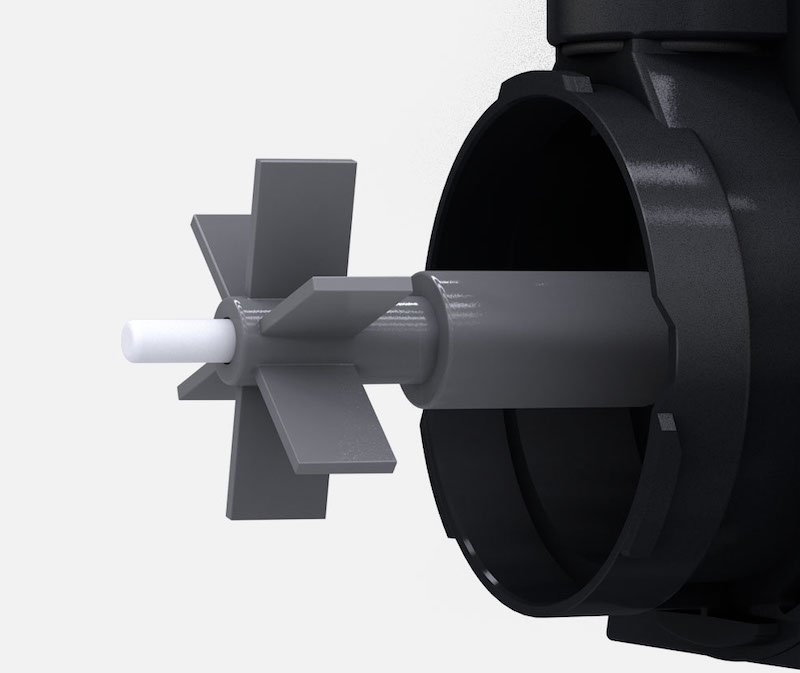 The real interesting bit about the Impulses will be the price Seachem suggests for pumps with pre-existing twins on the market, but we're even more curious to learn about the new devices Seachem plans to power with these as there appears to be a protein skimmer, media reactor and even a dosing pump in the roadmap.
In recent years Seachem has been making a lot of aquarium accessories, with the Tidal power filter being their first electrical device to sport the Seachem logo. The Seachem/Sicce collaboration on the Tidal power filters was one of our favorites in recent years so we have high expectations from these two veteran companies.
That endeavour must be working out for Seachem because selling a real, submersible pump like the Impulse is no small product category to dabble into, and if it works out we may even see smaller and larger sizes of the Seachem Impulse Pumps.