If you have a very big tank, you're going to have some serious chemical filtration needs. And if you need to run kilograms of chemical media like GFO, activated carbon or Zeolite, you're going to need a serious media reactor, some power to drive it, and some novel design tweaks to make the whole thing practical to service and operate.
This precise application and tremendous demand is the origin of the ZEUS media reactor, a collaboration between Abyzz pumps and New Wave Aquarium Concepts. The massive chemical reaction chamber of the Zeus reactor holds around 8 gallons of media and is large enough to hold other large media reactors entirely.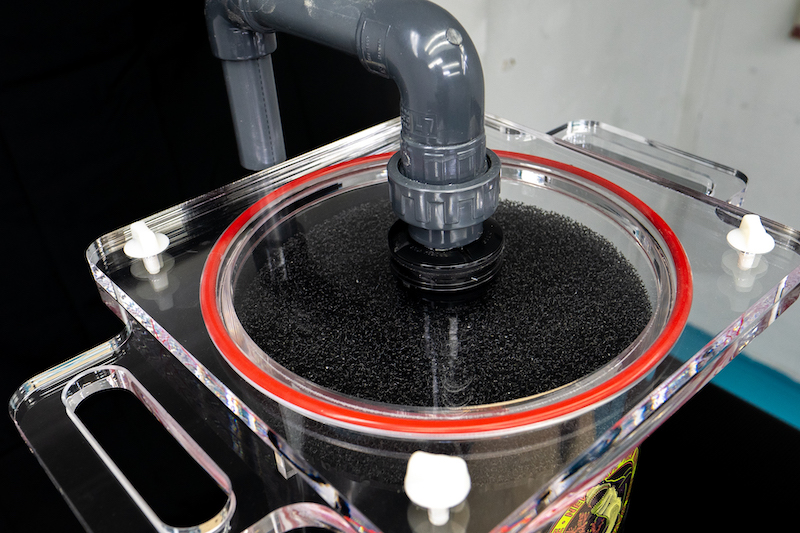 You would think that the most important component of the ZEUS reactor, and perhaps the only critical detail is the powerful Abyzz A100 water pump which can pump up to 2,000 gallons per hour. No doubt this high head pressure water mover and its programmable controller is perhaps one of the only stand alone pumps capable of driving this beast of a media reactor, but New Wave came up with a few tricks to make it work in the first place.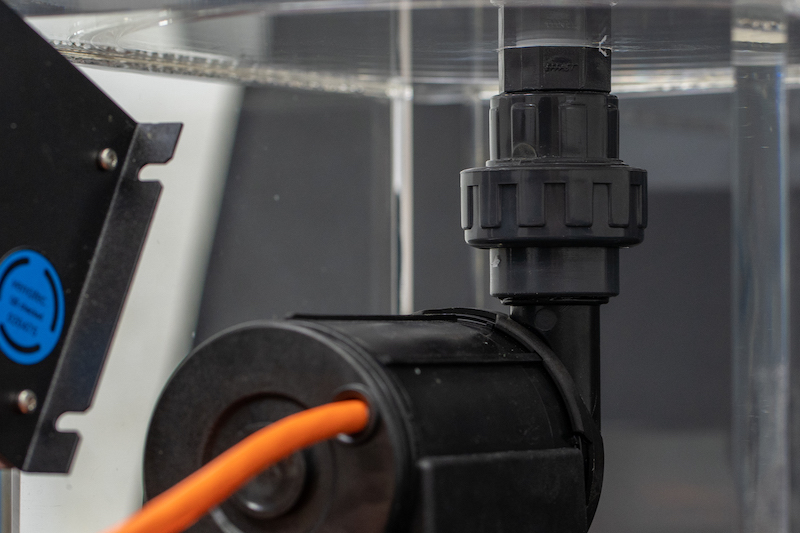 At first glance you can tell that New Wave put a lot of care and attention to detail when crafting this massive reaction cylinder but we love what they did to make the ZEUS reactor manageable. When full of wet media the ZEUS might weigh upwards of fifty pounds, not to mention the weight of the acrylic itself.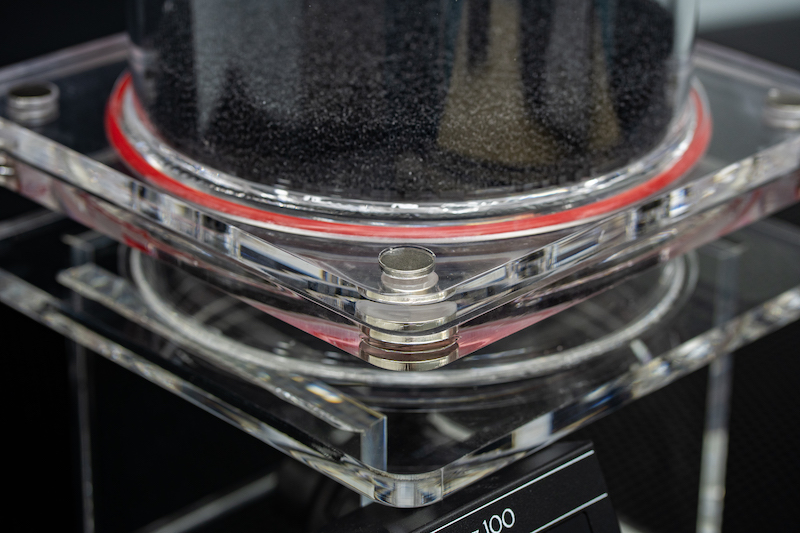 To counter this heavyweight reactor obstacle, New Wave designed the ZEUS in two parts that match up with magnets, and are secured with tight fitting clips. This allows the entire reaction cylinder to be easily lifted up out of the sump for maintenance while leaving the base, pump, and plumbing assembly behind, and enables it to be refitted in a matter of seconds.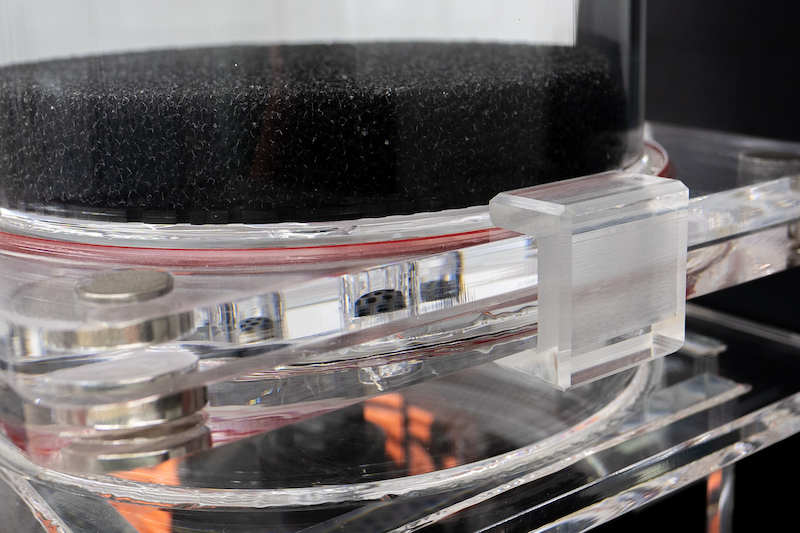 The New Wave/Abyzz ZEUS chemical media reactor was a custom job for a massive, 3,000 gallon reef aquarium in Zurich Switzerland and carries a brow-raising 2000€ price tag, most of that coming from the highly engineered A100 Abyzz pump. But seeing how well the finished ZEUS reactor turned out, we believe we'll be seeing more ZEUS reactors for aquarists with commercial-scale chemical reaction needs.