Setting up a reef tank for someone who's not in the hobby.
Ever since we set our eyes on the Lifegard Aquatics Crystal peninsula nano tank we knew it would be the perfect addition to our family home. But convincing my mom to have a reef tank at home, someone who has never been in the hobby was a barrier we had to overcome.
Ten days ago we set up a nano tank at home, installed the gear and started the cycle. The goal of this tank is to have everything streamlined so that anyone who is not in the hobby could have an easy to maintain reef tank.
This is a great learning experience to see first hand from the eyes of a new hobbyist, what are the challenges they face and questions they might ask. Now, this week was all about waiting…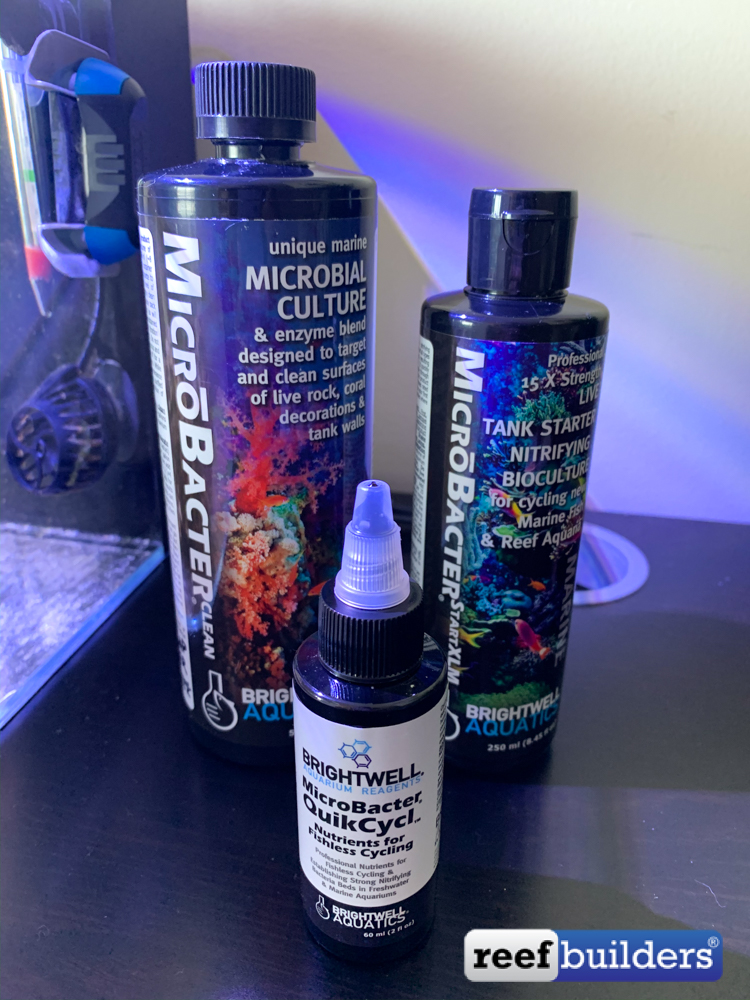 Testing the Cycle
This week was spent testing and waiting for the nitrogen cycle to complete. To start the cycle we added Microbacter starter xlm and Microbacter Quickcycle. There are lots of helpful instructions for how to use this cycle starting bacteria on the Brightwell website.
On day eight of our set up we recorded a spike in nitrate but our ammonia and nitrite levels had yet to fall to zero. Today they are lower, but we are still waiting for that magic zero.
Waiting
This weekend we picked up a small clean up crew a bumblebee snail and a Halloween hermit crab. Our new reef creatures are very entertaining, don't underestimate the power of a bumblebee snail as a way to keep your new hobbies engaged.
If you're setting up a tank for someone who's not in the hobby remind them slow and steady wins the race! This is a phrase my mom now repeats looking at the tank. She's not really into the box of water with a furry rock taking over her desk, but we assure you it's worth the wait.