Pet and aquatics company Rolf C Hagen has added a new model to its popular Flex curved aquarium series. At 32" long the Fluval Flex Saltwater Aquarium is the longest model to date, sharing the top to bottom bow front, integral filtration, and lighting of its smaller relatives, but holding double the water volume at 32.5 gallons, providing additional space for a protein skimmer and coming supplied with marine spectrum, app-controlled lighting.
Unlike other all-in-ones, the new Flex's filter section is centrally mounted instead of running the full length of the tank and is shaped to look like a weir box, with a Y-shaped twin return, flare nozzles, and two pairs of intake slots for top and bottom scavenging. Inside the filter box is a 214gph pump, twin filter foams for mechanical, carbon for chemical, and Biomax ceramic media for biological filtration.
There's space for a heater, PS1 protein skimmer, and other media if required, though these don't come supplied in the kit and require separate, additional purchases. A cabinet and automatic fish feeder are available too.
Marine 3.0 LED
The integrated LED light bar is populated with 252 diodes and produces 1800 lumens for 42 watts of energy. The spectrum is stated as 25000K although there are three presets – sunny reef; deep-sea glo; and color boost, as well as custom color capability, moonlight, and 24-hour programming. Passive cooling allows for silent running and safe, IP67 waterproofing. A second unit can be fitted alongside, for those users who crave more light.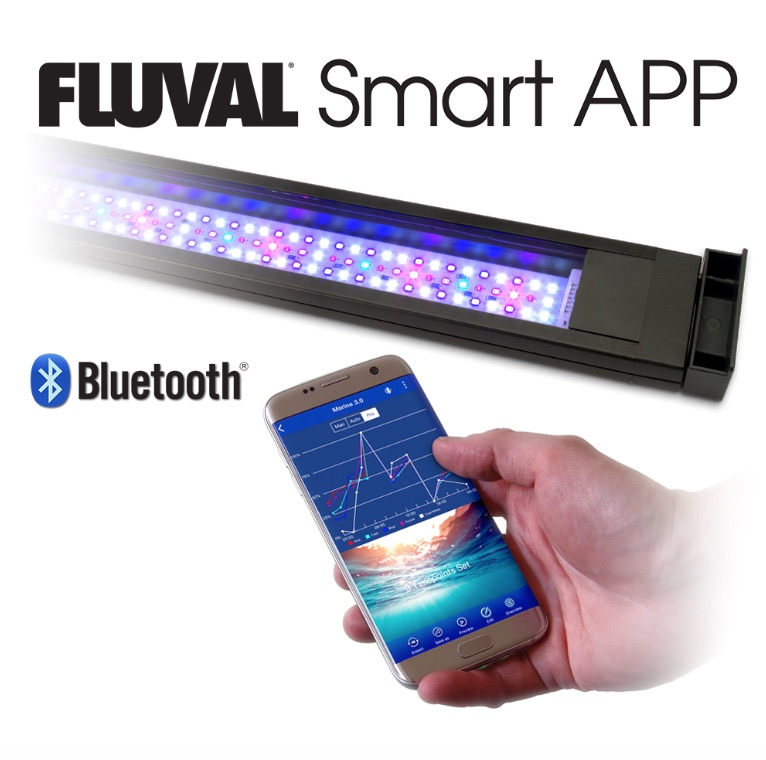 Fluval Sea
We remember when Hagen made its first foray into marine aquariums with the Fluval Sea range, and are glad to see that they have found their niche in providing funky looking, good value, entry-level saltwater aquariums for the wider fishkeeping market.
The Evo peninsula style saltwater nano has proved massively popular around the world and enticed new and seasoned aquarists alike. The Fluval Flex Saltwater Aquarium Kit (named the Fluval Flex 123L Marine in Europe,) may have the same effect, sharing the same simple features from the same familiar brand while providing more swimming space and more water volume than the Evo.
In a sea of bare, rimless aquaria its nice to have the option of a systemized starter tank with a lid, to keep precious fish in and other pets out, and although the equipment is basic we welcome the inevitable DIY tank mods, insane aquascapes, and Instagram worthy coral collections that will surely follow.