The AI Nero 3 pump is the new, smaller successor to one of the best water moving powerheads on the market today, the AI Nero 5. Priced at only $149 the new AI Nero 3 propeller pump from AquaIllumination is a concentration of features and performance normally reserved for much larger and more expensive water movers.
The original Nero 5 was Aqua Illumination's first foray into designing and building an aquarium water pump and while it may not have been the first fully submersible powerhead to offer features usually only found in much higher end pumps, it certainly set the bar pretty high. There's not too many powerheads in the aquarium hobby that are both powerful and controllable, but the AI Nero 3 does these while being quiet, with a mature smartphone app, and programmability features that are actually useful.
The AI Nero 3 generates a remarkable amount of water flow for its size but it still hits the sweet spot for water movement that small and 'nano' aquariums actually require, without the compromises associated with what is currently available. Other 'nano' aquarium powerheads fall into two categories; either they are massively underpowered at only 3 to 6 watts or, they are miniaturized versions of high end pumps that can cost as much as a full nano reef setup.
On the one hand, 3 to 6 watts should be more than enough to create adequate water movement in a small tank, but that tiny motor quickly loses performance as calcium buildup and biofilms erodes their efficiency. The AI Nero 3 is capable of moving up to 2,000 gallons per hour, using a reasonable 20 watts while still only being 2 inches in diameter, and projecting just 1.5 inches into the aquarium.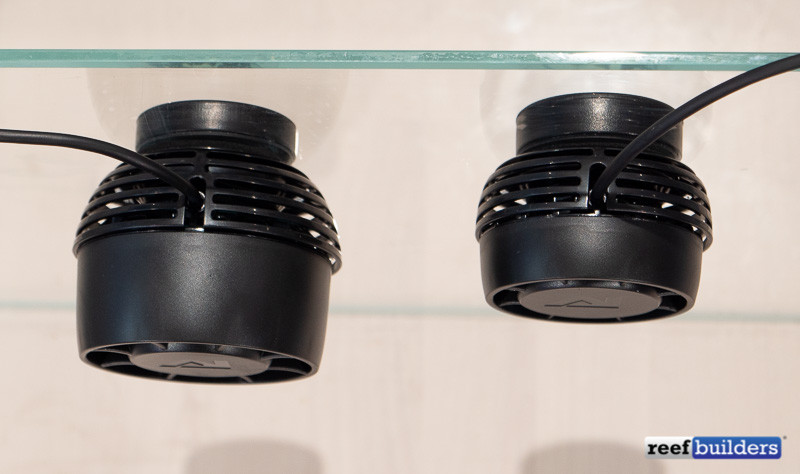 Conversely, the nano versions of high end pumps carry a high end price tag too, somewhat defeating the purpose of having a more affordable nano reef aquarium in the first place. For about the price of one decent coral colony the AI Nero 3 does everything that larger propeller pumps can do but its small size practically disappears inside the aquarium and even includes an inline hardware controller for quick access to pump speed and water flow modes.
More than ever before, it's important for companies to not only design and engineer the best hardware, but also consider and really develop the software so it's as user friendly and practical as possible. In this regard the myAI app used to control and program the AI Nero 3 has made great strides in being a very useful aspect of using this nano powerhead.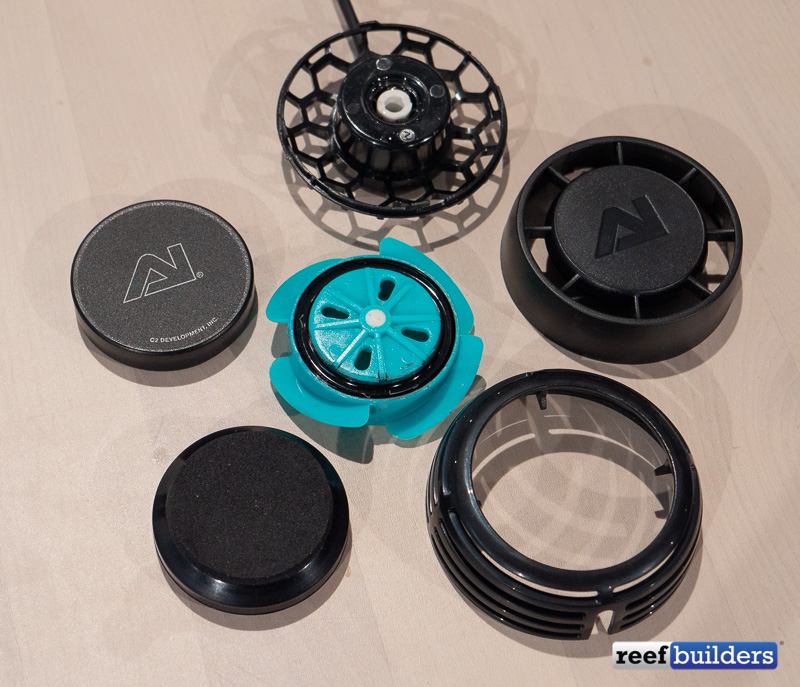 The AI Nero 5 was one of the first controllable aquarium devices to use Bluetooth LE, making the initial setup and connection to the app nearly instantaneous with no need to go through a complicated setup process, something many controllable devices still struggle with. Once the Nero 3 pump is added to the myAI app, the drag and drop interface makes it incredibly easy to program the different water flow modes described above in order to benefit from a variability of water movement in the aquarium.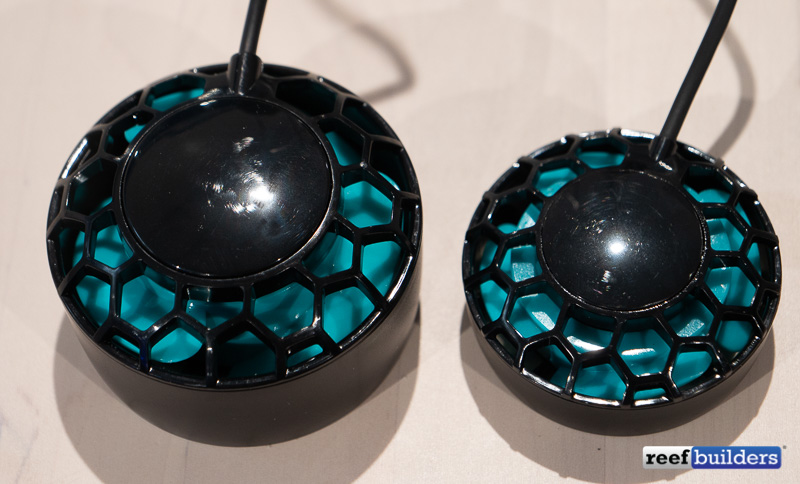 To be fair, most small and nano reef aquarium don't really need full wireless and programming capabilities, but these two features really enable reefers to fine tune the physical environment of their smaller reef tanks. The same could be said about full control of LED lights as well and while it may not be nearly as noticeable as having the light spectrum shift and adjust throughout the day, having scheduled periods of varying flow is both fun and beneficial.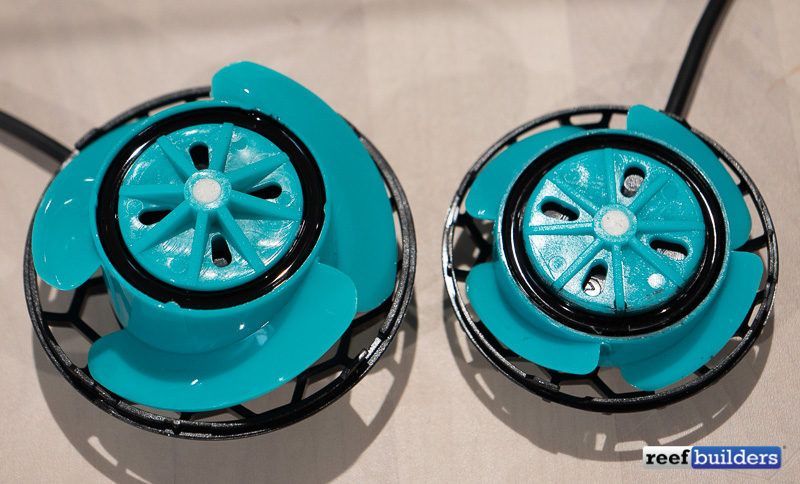 Until you've tried it you might not place much value on having alternating periods of high flow to really wash out the whole tank and make those polyps flutter, periods of low flow to allow LPS polyps to expand to their fullest, and oscillating waves that create a hypnotizing sway to the entire display. Throughout all of our tanks one of the most useful scheduled program modes we've really come to appreciate with controllable pumps is the ability to have very strong flow in the middle of the night when the polyps are closed.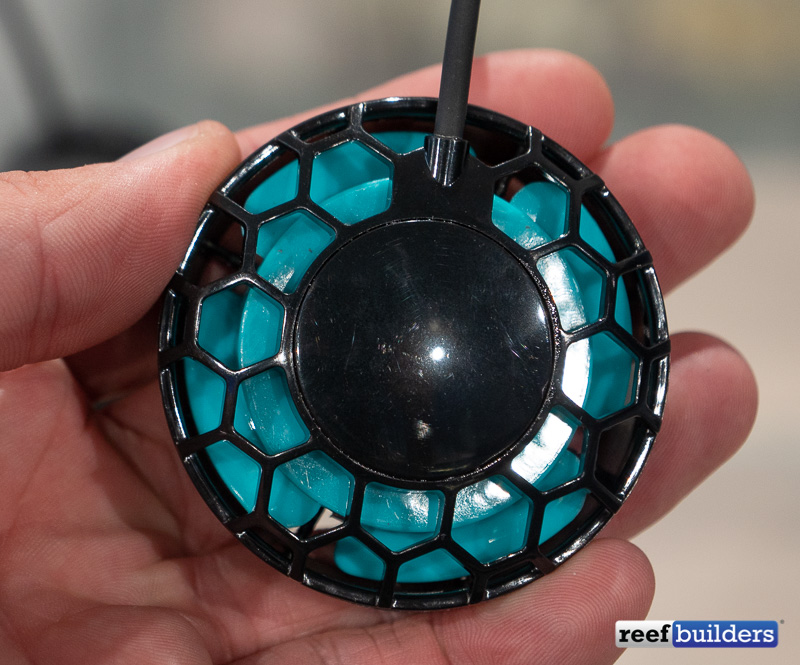 This scheduled 'storm mode' allows the extra water flow to flush out waste from the rocks and bottom so that they can be more completely processed by the filtration. The effect of having a programmed period of very high flow automatically keeps the tank cleaner and healthier, reducing nutrient buildup and algae growth with no extra action required on our part.
In all the important ways, the AI Nero 3 eliminates the previous need to compromise between choosing a weak or cheap powerhead, or a very pricey one. The hobby in general is still learning what to do with all these newfound smart features of our controllable aquarium devices, but the AI Nero 3 really nails the sweet spot of value and performance for creating optimal water flow in the smallest of reef aquariums.