Macroalgae reactors are built with the sole purpose of growing chaetomorpha algae. While it's possible to grow small amounts of chaetomorpha in a refugium, a dedicated macroalgae reactor goes beyond the humble refugium to create a supercharged macroalgae growing machine.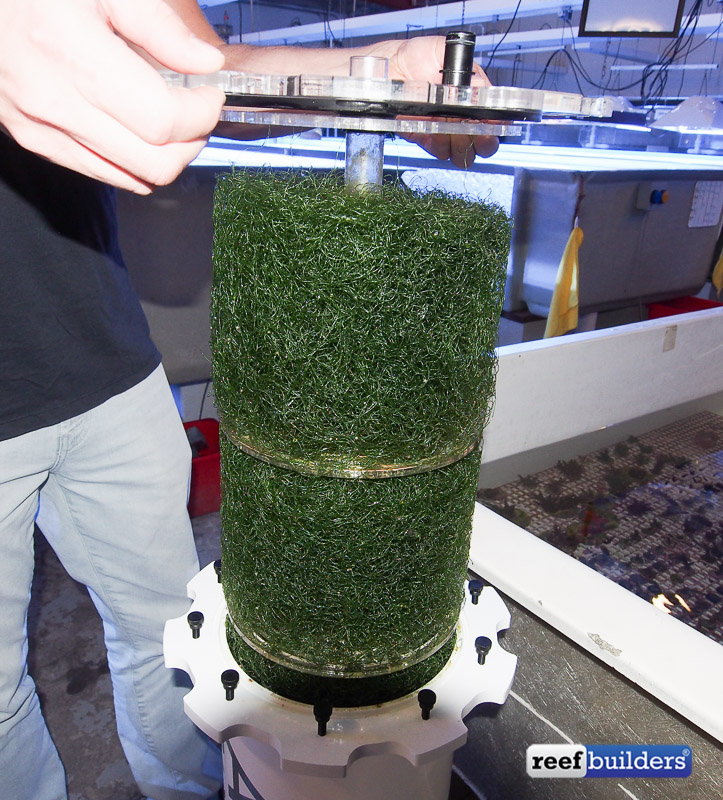 Algaes thrive on phosphates and nitrates which are dissolved in the aquarium water. By harvesting and removing the macroalgae, excessive nutrients are removed from the aquarium water which helps maintain a natural biological balance.
However, the benefits of a macroalgae reactor go beyond nitrate and phosphate removal as the algae also consume extra CO2 leftover from a calcium reactor. And as a bonus, as the algae grows it can even absorb trace elements such as iron and manganese, and can even help absorb heavy metals, such as copper, lead and aluminum.
When you're ready to step up your nutrient export game, get yourself one of these chaetomorpha reactors and watch your aquarium thrive.
Chaetomorpha Algae Reactors
Pax Bellum ARID Chaetomorpha filter
The Pax Bellum ARID filter is the 21st century approach to creating a filtration space which is dedicated to intensive Chaetomorpha culture.
What makes the ARID filter truly unique is that it takes a no-holds barred approach to growing macroalgae, with intense light, a dedicated vessel with discrete inlets and outlets for maximum water pass through the algae mass. The ARID is specially designed to concentrate a large volume of live macroalgae into a small volume with a small footprint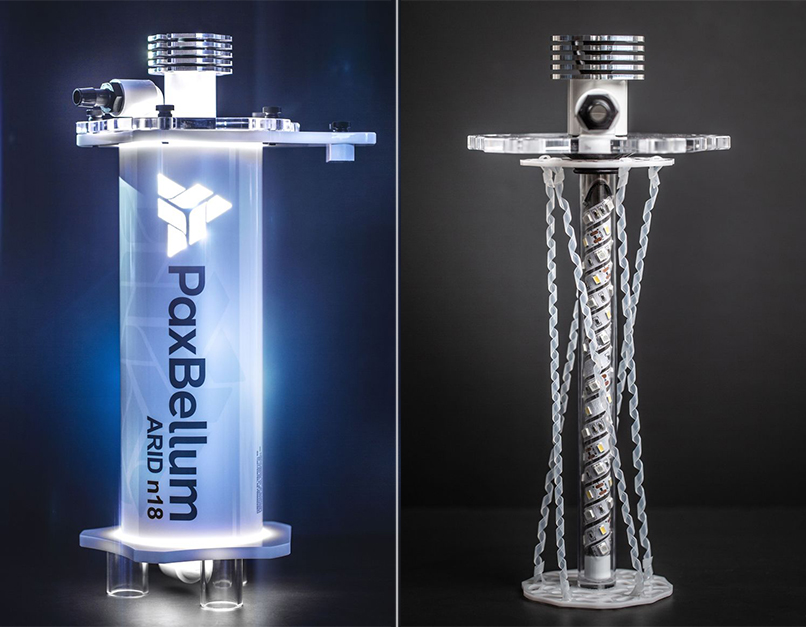 Tunze MAR Macroalgae Reactor
The Tunze MAR reactor is equipped with two of EcoChic LED striplights using blue and red LEDs for maximum photosynthetic efficiency. The LED strips are attached to the outside of the reactor chamber so they wont get fouled with algae. The MAR reactor also features a new quick-disconnect lid with embedded magnets as well as thumbscrews. The TUNZE MAR comes in two sizes.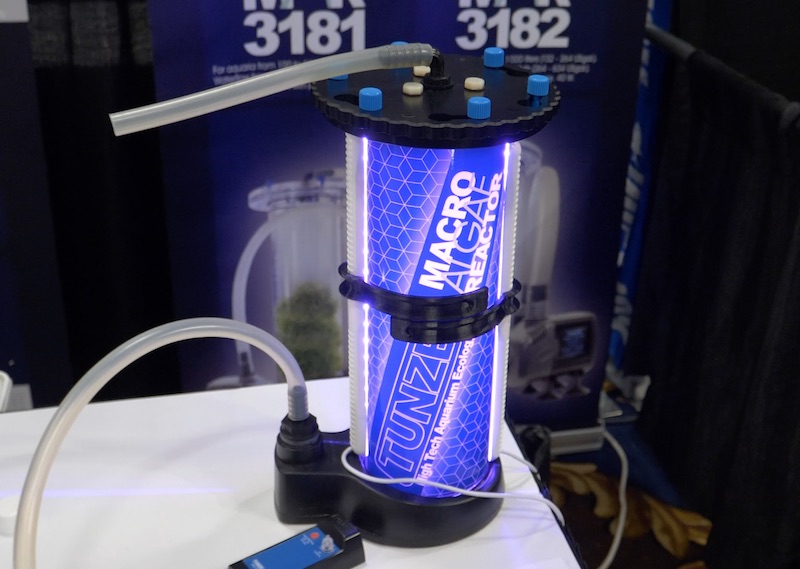 GroTech Macroalgae Breeder
The Grotech MacroAlgae Breeder is equipped with a specially developed LED lighting system inside the reactor to ensures maximum algae growth. The light in the reactor is reflected by the inner surface of the body ensuring optimum illumination and maximum algae growth.
The MacroAlage Breeder works best with red algae family (e.g. Gracilaria curtissiae) or wire algae (e.g. Chaetomorpha linum).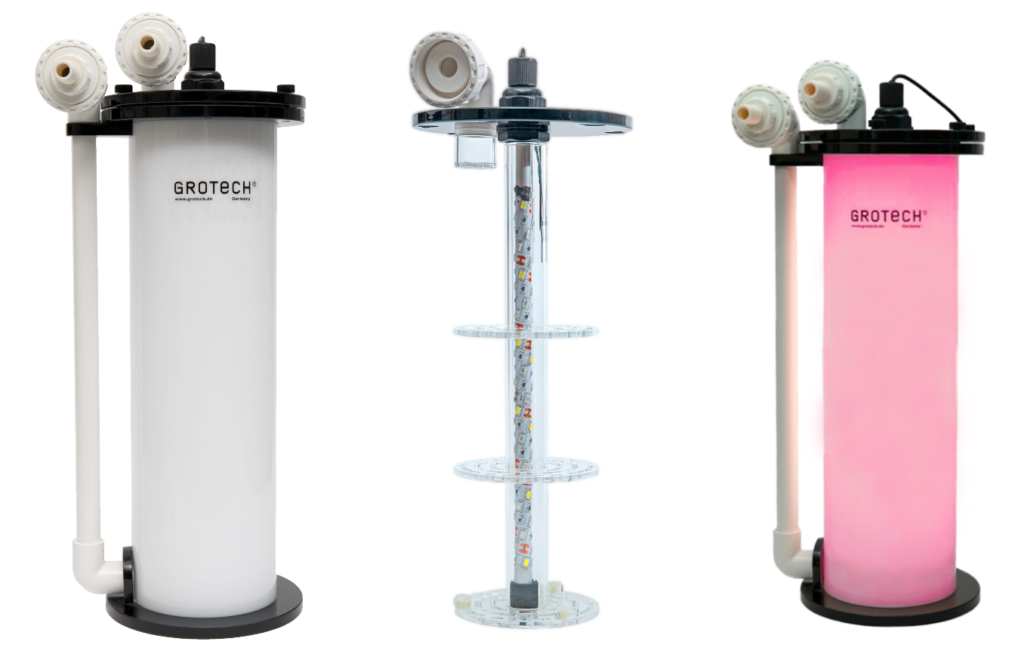 The Atomic Greenie Grower is a product out of the UK an algae reactor designed to reduce Nitrates and organic waste in marine aquariums.
The Atomic reactor uses an LED ribbon with about 20 diodes on it at 16W output. We couldn't find much information about the color of the LED's but looking at the illuminated picture, we can assume they're in the standard 4:1 ratio of red (625-660nm) to blue (445-465nm) LEDs designed for plant growth.
Skimz Macroalgae Biosorption Reactor
The Skimz Macroalgae Reactor (MBR) contains a built-in controllable DC pump, using the skimz QuietPro DC pump. The inclusion of a water pump makes the Skimz Macroalgae reactor a complete solution to leveraging the benefits of a concentrated algae scrubber. The slim design is an excellent alternative for people who lack of space but in need of a large algae scrubber.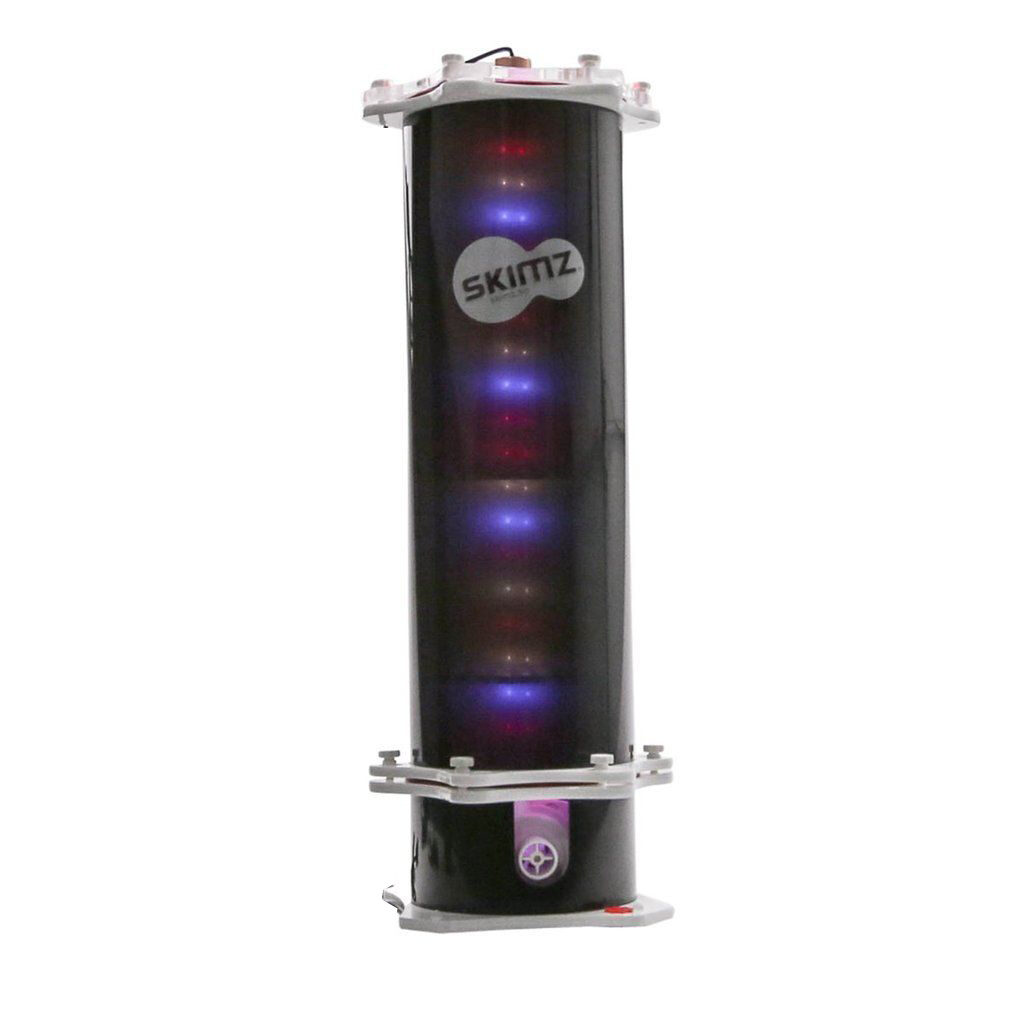 Pacific Sun Algae Reactor Pro
The Pacific Sun Algae Reactor Pro is a solidly built macroalgae reactor that comes in four sizes, a small, medium, large & jumbo XXL. The reactor is built with a sturdy white PVC body, clear acrylic keyhole flanged top, several inlets, and a vertical LED. Instead of using a heatsink to dissipate excess heat Pacific Sun says they are using an 85% efficient, low-power LED. So if only 15% of 20 watts of power provided to the LEDs.