The Algae Reactor Pro is a solidly built new macroalgae and Chaetomorpha reactor from Pacific Sun. Pacific Sun is making the Algae Reactor (AR) Pro in four sizes, a small, medium, large & jumbo XXL models, each with sturdy white PVC body and clear acrylic keyhole flanged top, itself sporting several inlets, and an axially positioned LED tube.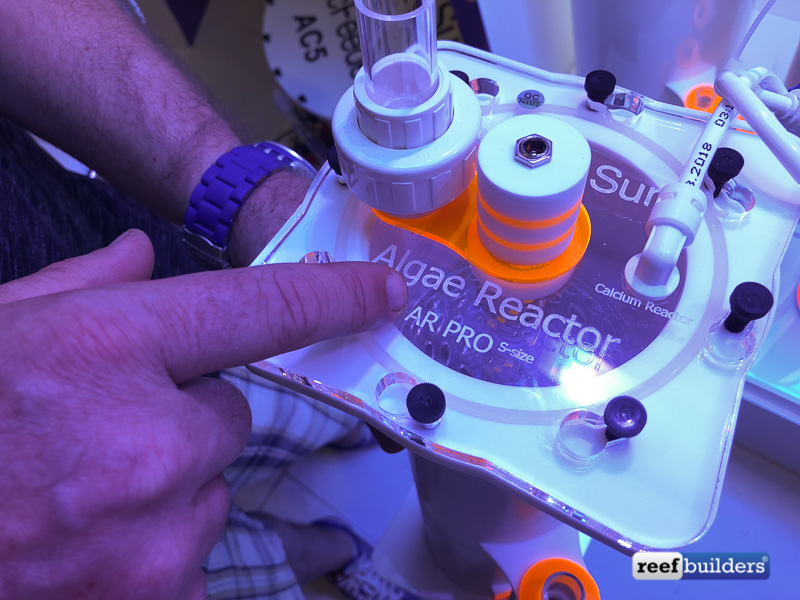 New
Instead of using a heatsink to dissipate excess heat Pacific Sun says they are using an 85% efficient, low power LED. So if only 15% of 20 watts of power provided to the LEDs results in wast heat, that amount to a paltry three watts of heating, plenty for the glass tube encasing the LEDs to dissipate without warming up the chamber.
The smallest of the Algae Reactor Pro is expected to cost in the neighborhood of $300 and should be shipping sometime this summer. This is the second Macroalgae reactor we've seen from a major brand at InterZoo this year and the show hasn't even started yet, but it surely won't be the last.