We've been following Anubis, the one-off purple scopas tang hybrid, for almost a year now. Despite its radical juvenile appearance, we initially thought that the Purple X Scopas tang would lose its appeal as it grows. But we are glad to say that we couldn't have been more wrong. This unique fish, is nothing we've seen before, and god knows that weird aberrant tangs are now very common, and we've documented many of them.
But the Anubis tang is unlike any other weird tang and there's not a clear concensus on this fish's pedigree. It's still a bit confusing what hybrid this is, but the most probable on is still Z. scopas x Z. xanthurum, or just the first ever captive bred Purple x Scopas.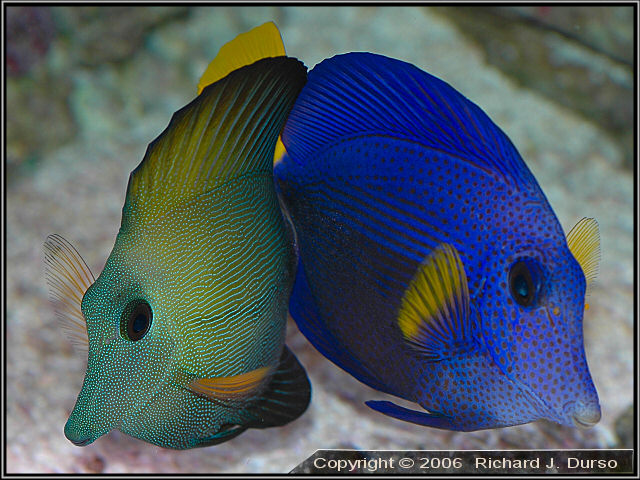 While purple tangs appear mostly solid purple, they actually have a variable degree of large dots transforming into wide lines along the body. This doesn't quite match up with what we see in the Anubis tang, but the purple shades on the side are very strange.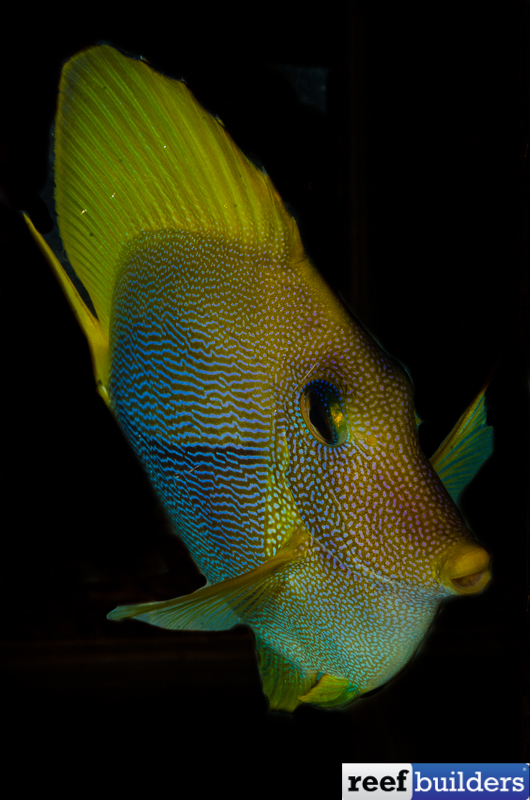 Whatever this fish is, it's definitely a very unique fish, and we understand why Mr Su is keeping it, hoping to get it to spawn with other tangs, and produce even weirder fish. We didn't know what to expect as this fish grew bigger but we are thrilled that it grew up into something truly special and we hope to see more captive bred crosses like Anubis in the future.