For quite a few years now, the 'Homewrecker' Acropora tenuis has been high on the wish list of many reefers. We thought it will be difficult to beat that one, and take years before we would see any other tenuis better than that one. We were wrong, as Bali Aquarium just scored a crafted Acropora tenuis, that is just out of this world!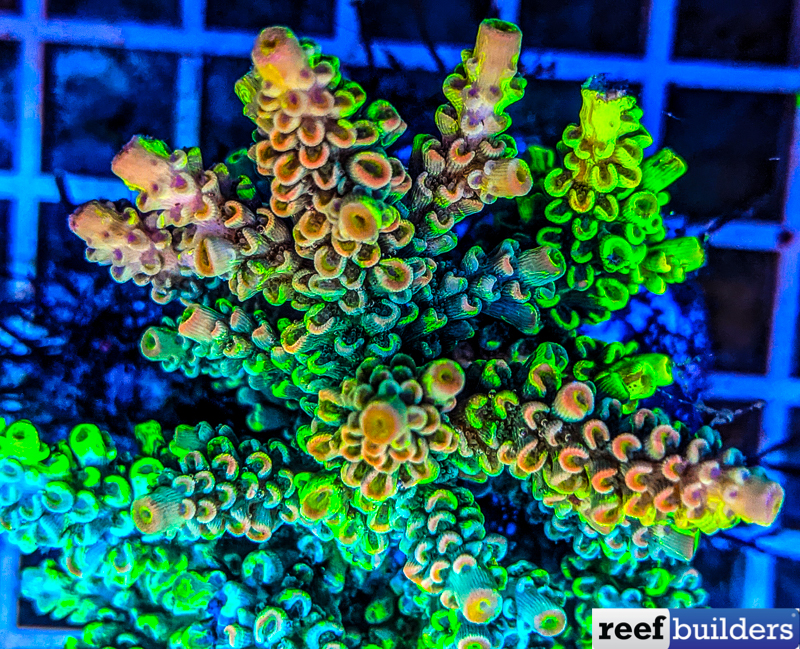 Grafted corals are extremely rare and figure among the most sought after SPS on the reef scene. A lot of Montipora come grafted, with the GFP-infected Montipora digitata, being the latest coral strain to show up. But grafted Acropora, even though they belong to the same family as Montipora are a lot more difficult to source. Some grafted Acropora millepora have been showing up recently but they are very rare.
Bali Aquarium will release a couple colonies of grafted SPS corals that have been grown out of a single branch tip which appeared on a Maricultured Mother colony on one of their farm. They've been growing this frag into a couple new colonies over the last year, and will release the first one this month.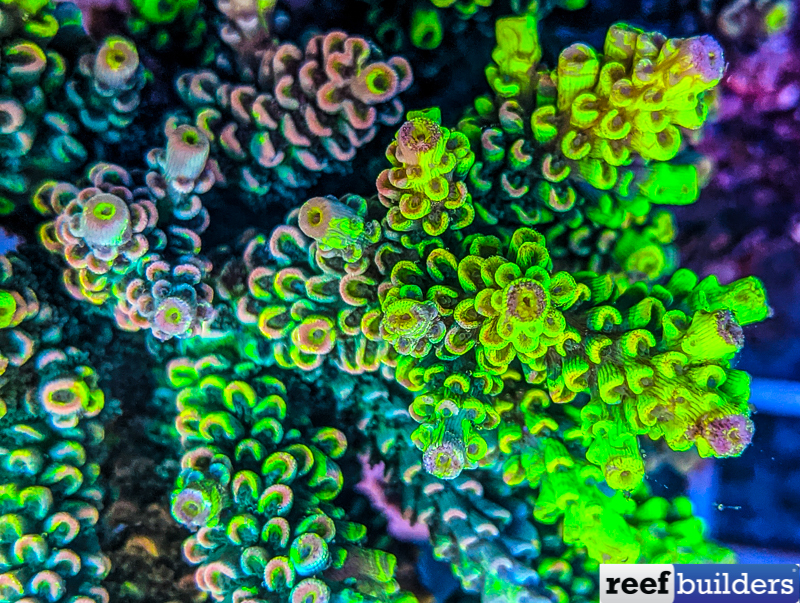 What is very interesting about this coral, is that it shows, both very bright yellow and red, which are the 2 colors the most sought after in the reef aquarium community, as they are the one that glow the most under blue LED.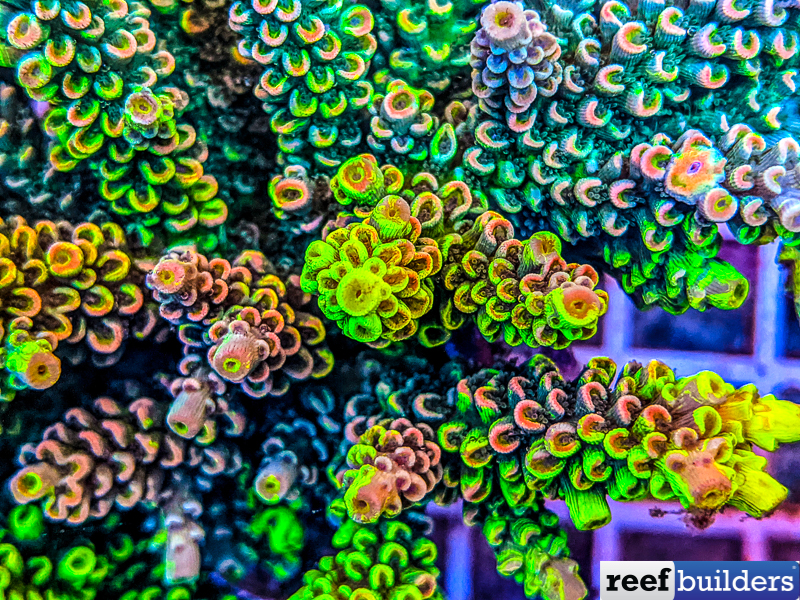 This colony was grown in the ocean, we don't know yet exactly, how it will react and color up in Aquarium conditions. But knowing that Acropora tenuis is probably the equivalent of the lab mouse for the scientific world. We've been culturing, maintaining, coloring up, breeding millions, and we know it's probably the Acropora that reacts the best to reef aquarium conditions. Yellow tenuis are easy to keep, red tenuis tend to intensify in captivity. So they are no reason, these color would fade away. So keep your eyes open to grab a frag of these in the future.
So far these beauties will stay in Asia as Wave Corals in Korea and Coral Central in Japan are the lucky owner of this insane corals.