Nano-Tech Clear-Cube & PhosPhree are two new water purification medias that will soon be released by Maxspect and they are not the usual fare in the aquarium hobby. The Nano-Tech PhosPhree is a phosphate absorbing resin that we have seen in the aquarium world which is mostly employed by a niche user base, but the Nano-Tech Clear-Cube is going to be something quite different and will take more than a few words to explain.
Currently there is a myriad of ways that hobbyists manage the phosphate of their aquarium water, the most common of these being the use of granular ferric oxide (GFO) or aluminum oxide to absorb PO4 straight from the water, and Lanthanum Chloride is used to a lesser degree to precipitate phosphate out of solution. All of these methods have some drawbacks – GFO can drop alkalinity in smaller volumes, Aluminum Oxide leaches trace amounts of aluminum which many corals don't appreciate, and LaCl works best at high concentrations and the precipitate can irritate the gills of certain fish.
Maxspect describes their Nano-Tech PhosPhree as pulling out phosphate more slowly and consistently than other methods, reducing any shock from sudden drops in PO4, and will not leach any heavy metals into the aquarium water. We are certainly curious about Maxspect's decision to bring a phosphate absorbing resin to market but we still are left wondering whether it will be possible or even worthwhile to regenerate the Nano-Tech PhosPhree for reuse.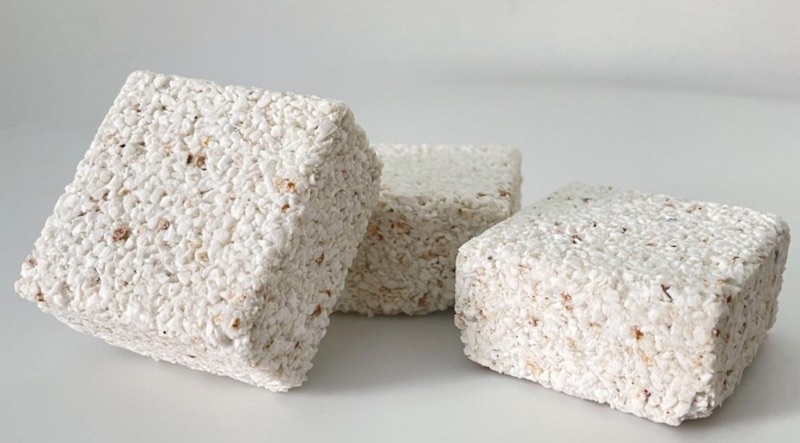 The Nano-tech Clear-Cube is a much more 'creative' water treatment substance which doesn't absorb or adsorb anything but instead has an ionic effect on the water around it. The active ingredient in Nano-Tech Clear-Cube is tourmaline, a crystalline mineral with piezoelectric and piroelectric properties that help to ionize air and water moving around it.
We don't completely understand how it's supposed to work but we trust Maxspect's testing which showed that the tourmaline in Nano-tech Clear-Cube help to clarify aquarium water by directly breaking down dissolved organic matter (DOM) which has the benefit of helping to combat the growth of cyanobacteria. We won't argue that the use of 'crystals' to purify aquarium water sounds like some voodoo marketing speak but despite its appropriation by voodoo crystal healers, there is actually a pretty large body of scientific research into the catalytic effects of 'isomorphic minerals' including tourmaline.