It's been a while, and since we were visiting Bali Aquarich, we thought we would take some few pictures of the bigger specimen of Nebula angelfish, we talk about a couple months ago. We thought we'd give you an update of this very interesting fish, as it's impossible to actually guess what this fish will look like as it's matures up. It turns out that we are already seeing the silver lining of the Griffis is slowly coming out, which make this fish looks really special and absolutely stunning.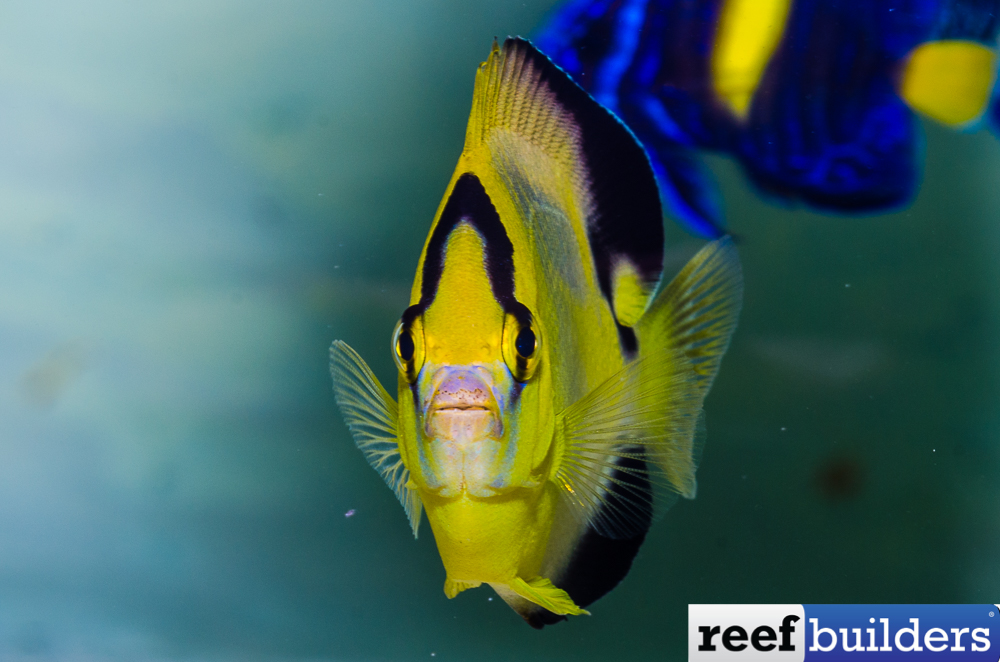 We are also glad, that one of the most interesting feature of the Griffis, which is the blue mouth is also holding on, which is very attractive.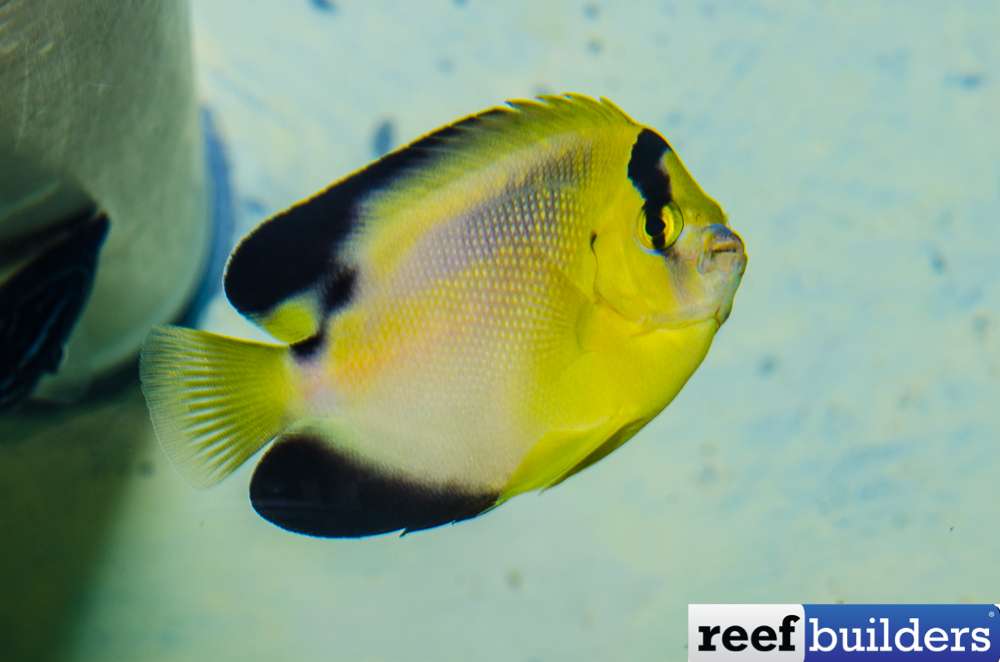 Finally if the black blotches on the rear body are slowly fading away, the black fins of the yellow-ear Angelfish are still holding on.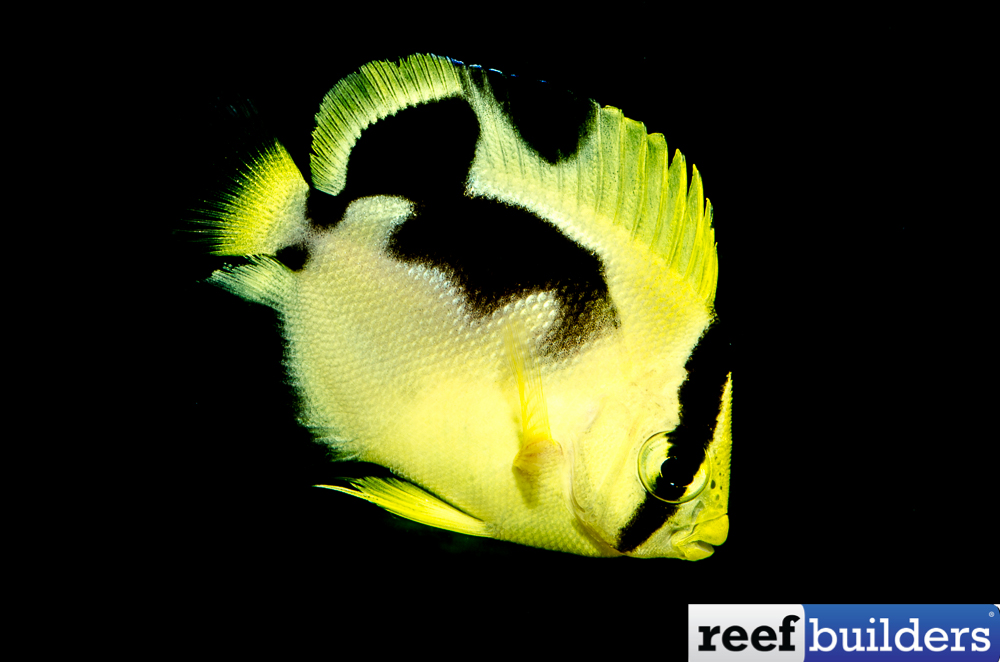 We will keep you updated on how this fish slowly evolves. But as expected before, the Nebula angelfish is becoming something really unique and special.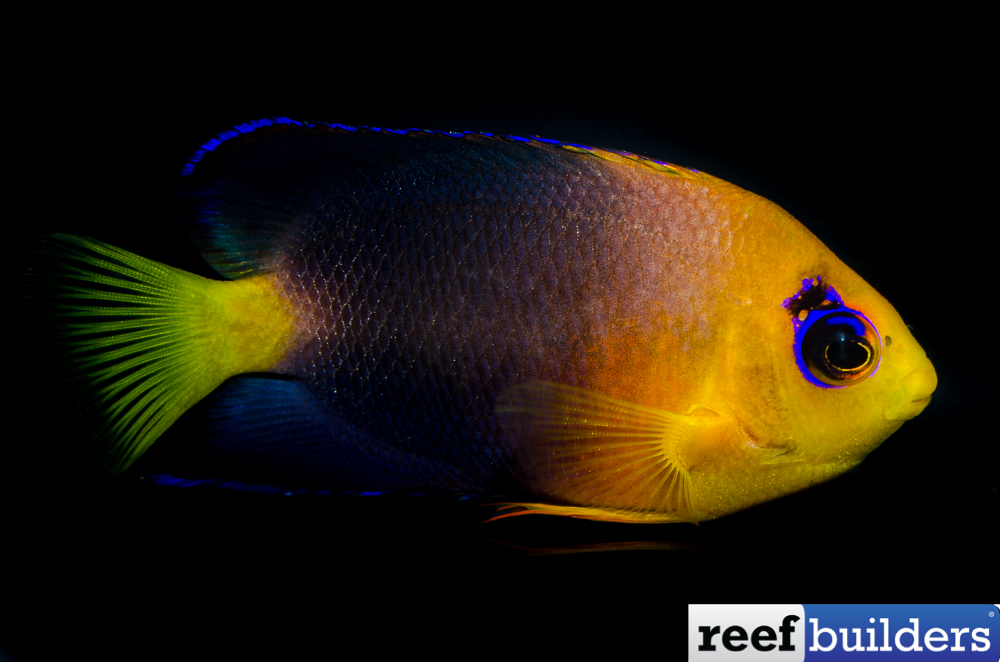 We also got lucky to see the development of another hybrid Pygmy Angelfish in Mr Su facility that day. This one is a mix of Centropyge joculator x C. multicolor that we talked about few months ago. We thought we could also give you an update on that one. Mr. Su was hoping that he will get more specimen that would keep the black and blue bonnet, of the multicolor, so he would look very similar to one of the rarest Pygmy Angelfish, Centropyge nakackyi. Unfortunately, the only specimen that was showing this trait, didn't make it.