The Coral Doser is a new peristaltic dosing pump from HM Electronics which is a new product category for the Taiwanese company. You may not be entirely familiar with HM Electronics but they've developed many innovative LED aquarium lights like the gesture controlled Wing LED, the Cetus 2 spotlights, and OEM products that have been rebranded by companies all over the world.
With their new peristaltic pump HM Electronics (HME) is applying their creativity in design and engineering to the all important need for dosing in our reef and freshwater planted aquariums. The stepper motor driven Coral Doser has software that enables 'micro stepping' of the super accurate motor drive to deliver a ridiculous 1/80,000th of a rotation for infinitesimally small doses.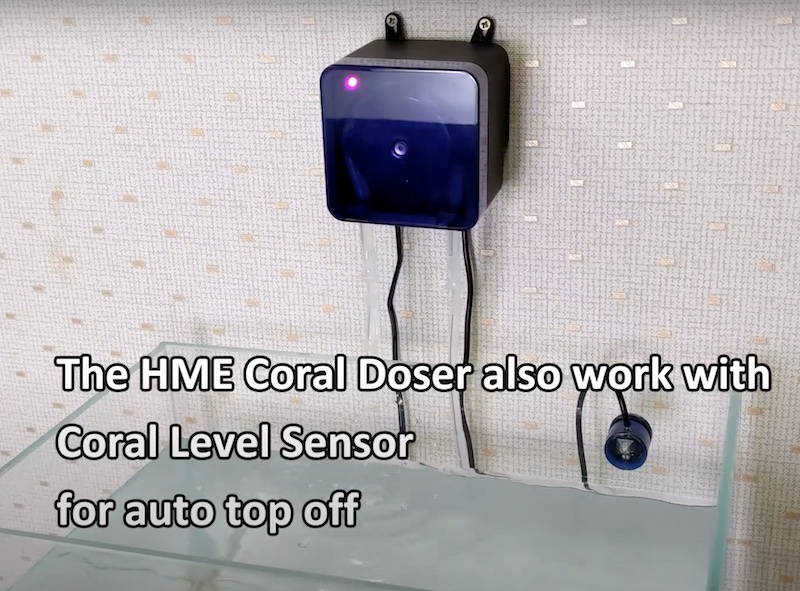 Certainly this level of precision is beyond overkill for aquarium applications but hopefully we can take this to mean that all other aspects of the HME Coral Doser will hyper accurate as well. The Coral Doser can be used for typical dosing of chemical aquarium solutions, it is programmed with either an iOS or Android app, and built-in ports can receive one or two optical water level sensors to use as an Auto Top Off device.
The team at HM Electronics has worked hard to make the Coral Doser a very robust aquarium device with lots of water resistant features and moisture barriers so it can be operated in very humid environments. HM Electronics has already proven their engineering chops with a myriad of lighting products so we have very high expectations for their new Coral Doser and look forward to trying some out for a range of applications.