Whether you call them mini reefs, nano reefs, or pico reefs, there's no doubt that human nature has an innate fascination with miniature versions of all things, and especially reef tanks. Commercially available nano reef aquariums have gotten smaller and smaller through the years but we believe that PNW Custom might have created the most 'peak pico' reef aquarium we've yet seen.
For the price of a single polyp of fancy torch coral you can get a full blown miniature reef aquarium from PNW Custom complete with a 'reef ready' tank, stand, stump, return pump and even an optional light. As a seasoned reefer we very much appreciate the ways that PNW Custom have paid very close attention to faithfully reproduce nearly every detail of what we come to expect from a full sized reef aquarium setup.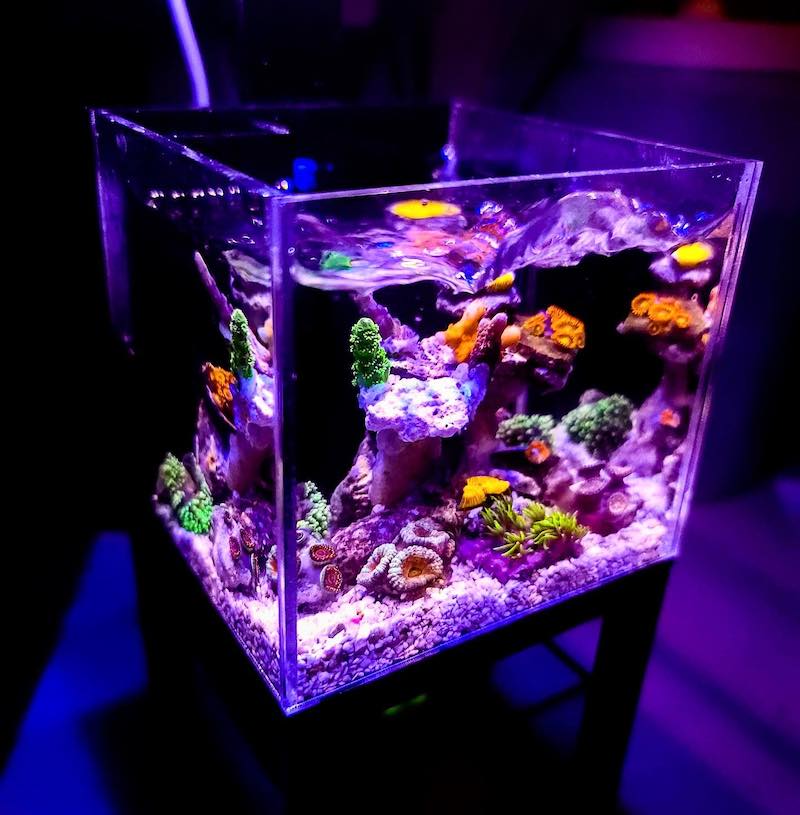 PNW Custom is making the Mini Reef Ready Tank in two sizes, a cube version which is around 3.7 inches on each side and holds a total volume of 32 ounces, and The Reef version which is 5.5 inches long and holds a total system volume of 40 ounces, or one entire bottle of Colt 45. Each size of the Mini Reef Ready Tank is available in black or white trim with a starting price of $135 for the base model, or for $25 more the full model comes with a 5 watt heater and a 10 watt LED light so you can have all your lighting, temperature and circulation needs available right out of the box.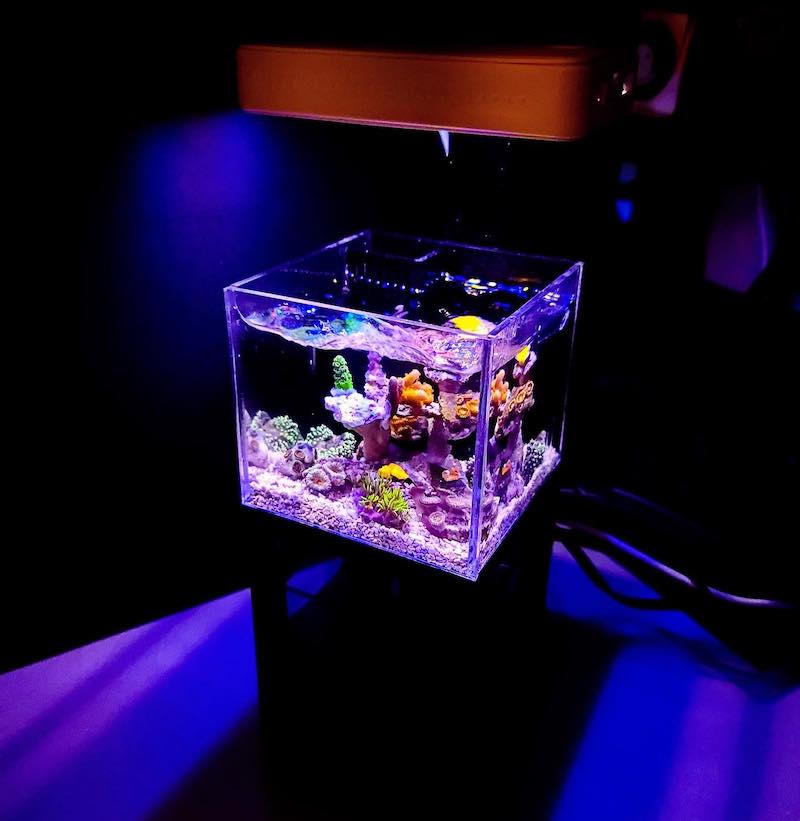 These tiny tanks with barely one liter of water volume, before displacement by the corals and rock and pump, are certainly not a good starter tank but they could make for an interesting curiosity. Better yet, we see PNW Custom's exercise in miniaturization as a compelling experimental platform for a wide range of niche applications such as treating sick corals, quarantining a small number of new frags, trying to grow NPS corals, or simply featuring very very small examples of marine life and we can't wait to try a couple out for ourselves.