A team of researchers from Northwestern University has discovered microorganisms that eat the drug Chloroquine Phosphate.
An anti-malarial drug for humans, Chloroquine has also been used as an anti-parasite treatment for fish since the 1970s and is widely used by public aquariums to rid new fish of parasites while being held in quarantine.
The Shedd Aquarium is one such Aquarium, but the staff there were finding that after introducing Chloroquine to quarantine tanks, levels were diminishing, and not via the usual suspects like the use of activated carbon or Ultra Violet sterilization.
It's not easy to test for Chloroquine like you would other antiparasite treatments like Copper. You need a UV spectrophotometer. Dosage varies from 10-20mg/l, and it's used to treat everything from Ich and other protozoan parasites to worm infestations and Aiptasia.
Like many fish medicines, it was previously thought to have a deleterious effect on microscopic aquatic life, wiping out filter bacteria and invertebrates. So it came as a huge surprise that it was microbes living inside microbiomes in aquarium pipework that instead of being killed off by the drug, were actually using it as a form of nutrition.
All lifeforms need carbon, nitrogen, oxygen, and phosphorus to live, and it appears that some 21 members of a family of microbes were using the Nitrogen part of one of the medicine's molecules as food.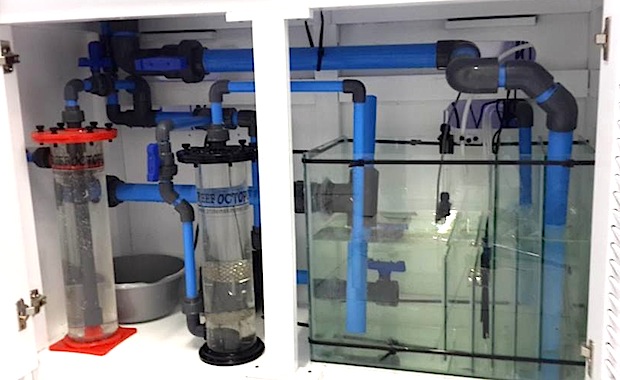 754 different microbes in one aquarium
The microbiologists took swabs of all the surfaces in the aquarium to sample the microbiomes and what was living inside them.
A massive 754 different microbes were found in just one habitat and the team cracked the case by creating cultures of each one, specifically feeding each of them with Chloroquine, and monitoring the results. For 21 previously unstudied types, when the chemical analysis was done on the remaining Chloroquine, the Nitrogen was gone and the case was solved.
It was microbes living in biofilms in aquarium pipework that were degrading Chloroquine Phosphate and reducing its effectiveness as a medication.
"Overall, our results expand the body of knowledge surrounding aquarium microbiomes and veterinary drug degradation, revealing how microbial ecology and chemistry can be integrated into the future management of saltwater circulating enclosures," the authors concluded in their paper published in the journal Science of the Total Environment.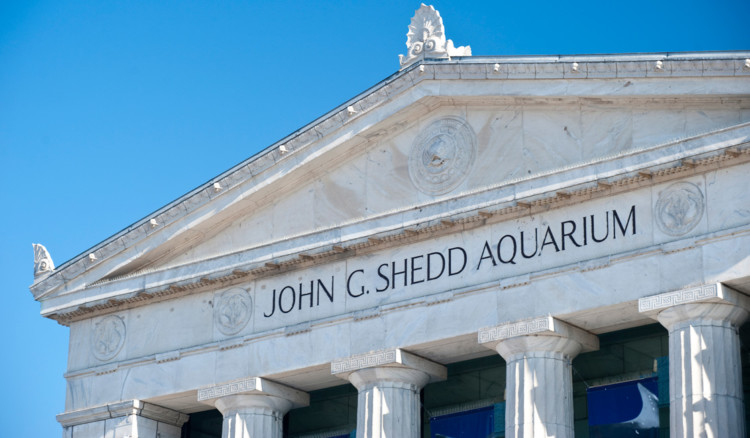 What aquarists can learn from the study
It's often difficult to treat sick fish in the main display tank for lots of reasons. Most effective fish medicines are toxic to invertebrates. Decor affects true water volume and dosage, light can break down medications, skimmers can remove them, and chemical media can absorb them.
Some aquarists also state that a tank's biological processes can break down medications and in a way, in this case, they are right.
In the case of Chloroquine Phosphate, quarantine tanks should be broken down, dried out, and sterilized between uses to minimize the number of microbes that develop in aquariums (and all their surfaces,) when wet and running.
Shedd Aquarium's Center for Conservation and Research includes an Animal Care and Science Division which, since 2015, has been working on a special research project investigating aquarium microbiomes, amongst other things.
The project involves studying microbial communities in aquarium bio-filters, so we eagerly await any future findings that may further enlighten us, and help push our understanding of aquatic microorganisms and the role they play in our aquaria.