Cirrhilabrus finifenmaa is the new name of a popular aquarium favorite the rose scale fairy wrasse which, according to type material, has never been formally described! This Indian Ocean species is very common and you may already have this fish in your aquarium but there's been a lot of confusion regarding fairy wrasses from the western range of the genus.
Much like Cirrihlabrus aquamarinus which was known by C. solorensis, this common fish has been masquerading under an improper identification for decades. It wasn't until reviewing the original specimens that it was realized that the true C. rubrisquamis was known from the Chagos Archipelago and not from the Maldives where many 'rosey scaled' fairy wrasses are collected from.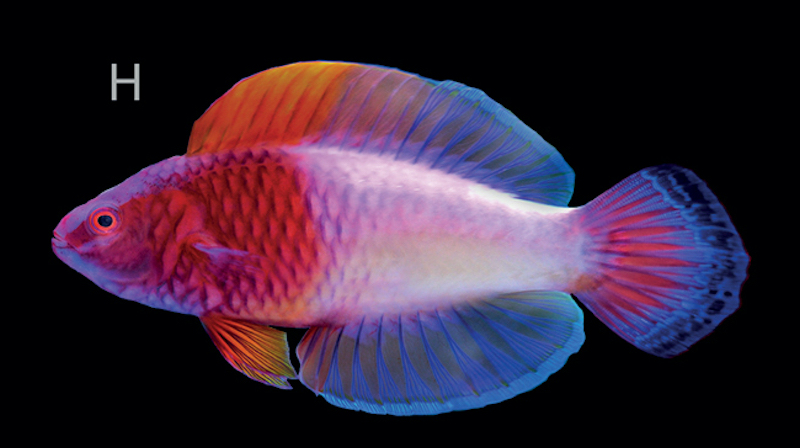 The common name of 'rosey scale' is itself also derived from the scientific name of 'rubrisquamis' which isn't too far off for the fish we've come to know and love, but is certainly more applicable to the species found in the Chagos Archipelago. The type specimens of C. rubrisquamis bare a very similar appearance to Cirrhilabrus wakanda from Tanzania but both species are valid until more samples can be obtained from the type locality.
In the meantime we can add Cirrhilabrus finifenmaa to the list of reef coral and fish species which might be confusing to some aquarists but which actually expands our knowledge and understanding of what fish live where, and leaves a little Easter Egg behind regarding the other species of Cirrhilabrus living in and around the western Indian Ocean. [ZooKeys]