The Waterbox fam will be pleased with the latest branded release – an algae magnet. Made from Waterbox stamped beech wood on the outside and a floating design on the inside the new magnetic glass cleaner comes in two sizes to cover every size and model of freshwater and marine Waterbox aquaria. 
For us to take any magnet cleaner seriously it has to float. Don't be giving us a piece of string to tie on or give us wet armpits retrieving a sunken wet side. The floating magnet conundrum was solved twenty years ago by Magfloat and we're pleased that this oh so simple but essential feature hasn't been left off by Waterbox.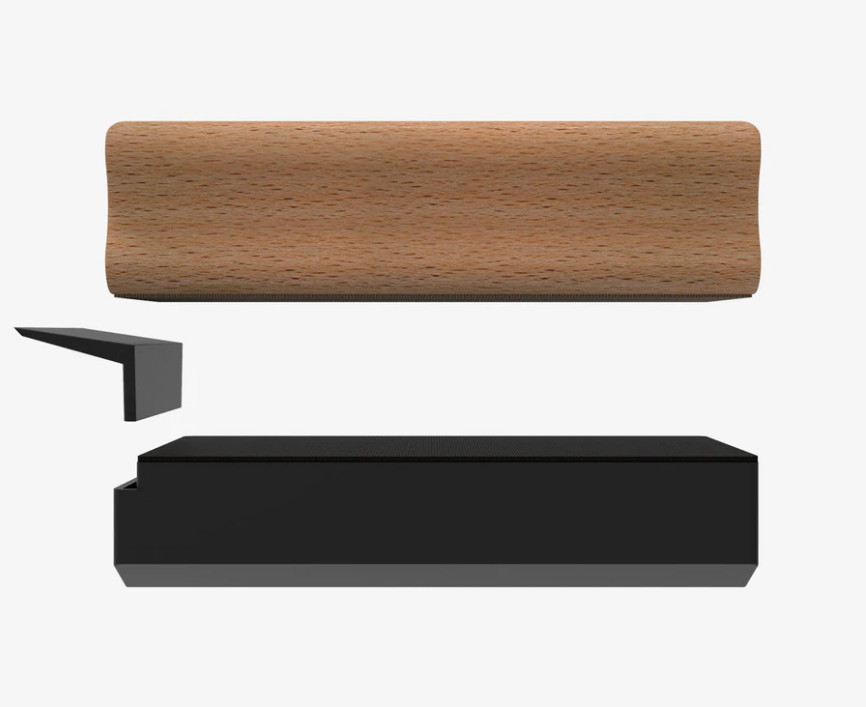 A modern reef tank magnet scraper also needs a blade, which comes supplied with the Large model, but unfortunately not the small. The blade is plastic so won't risk any scratches to that Ultra Clear Starfire glass, and is replaceable. A replacement dry felt pad and a wet brush pad are also supplied, which is a nice touch. Choose the small model for up ?" glass and the large for ?"-¾".
The two models are priced at $99.99 and $149.99, which does place them considerably more expensive than their equivalent Tunze Care Magnets. But if you absolutely have to have everything Waterbox and like your dry side in warming Beech wood, it's the clear choice.