Interzoo is the world's biggest pet trade show, which before the global pandemic, was held every other year in Nuremberg, Germany. In 2018 the show covered 13 giant halls that were large enough for our own team to take to wheeled transport to get around them all. The show boasted 39,000 visitors from 126 countries, and nearly 2000 pet companies exhibiting there, many of which were aquatic.
The great and the good of the global aquatic trade went to Interzoo to visit, exhibit, show off new products, and most importantly do millions of dollars of international business. The biggest aquatic product launches happen at Interzoo and everyone exhibiting puts on their absolute best show stands, the best display aquariums and if new reefing gear makes you feel all tingly inside, Interzoo is like all your Christmases have come at once.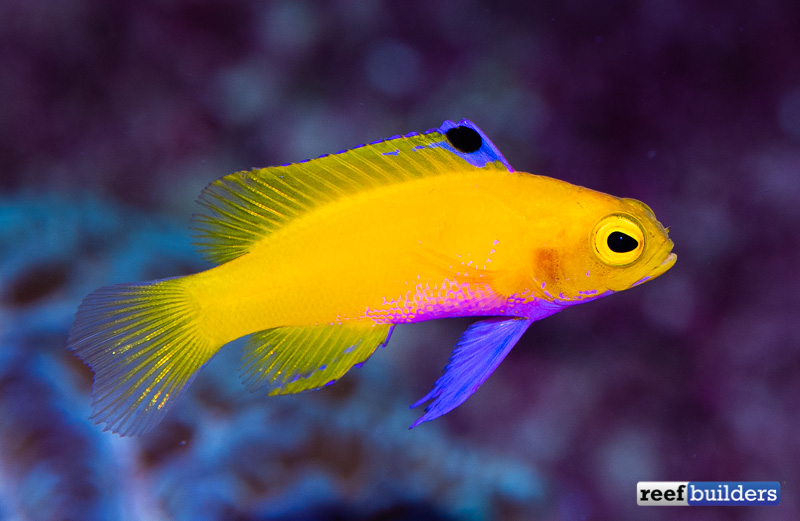 But as the covid pandemic spread across the world in Spring 2020 we saw the start of the fall of the world's greatest pet show as country-wide lock-downs affected first China, then Italy, before rapidly spreading through Europe and Germany itself. We started off thinking we would go but probably wouldn't want to shake hands with 40,000 people from over 100 then-covid-infected countries pre-jab and pre-test, and then as the no-fly zones kicked no one could've traveled there anyway, would have had to quarantine before getting back, and the whole Interzoo juggernaut came to a halt.
Fast forward two years and it's an Interzoo year again. Most of us have come out of the other side of the global pandemic, things are starting to get back to normal and we hoped Interzoo would be back to normal too. And if you ask the organizers it is. At the time of writing it's going ahead, you can visit it and exhibit it, and if you're covid-jabbed and can test negative, your chosen modes of transport will be pretty normal too. But already there is a growing list of aquatic companies who aren't going and we fear a knock-on effect of fewer exhibitors equalling fewer visitors, which will then cause fewer still exhibitors, and so on.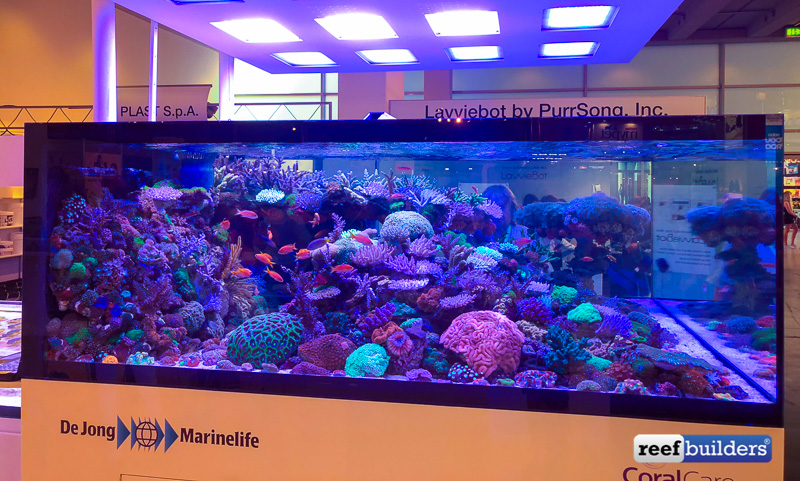 The Interzoo cancellation list so far
We've been putting the feelers out for who's going so far, and this shortlist is made up of direct conversations with the aquatic companies themselves, aquatic retailers who visit Interzoo, and conversations they've had with their aquatic product supply companies. This may of course be subject to change and we will update you on any additions or omissions.
De Jong Marinelife is not going to Interzoo 2022. That in itself is massive news as De Jong is one of the world's largest marine livestock wholesalers and a huge marine product distributor. These gods of reef aquarium supply spare no expense in putting on probably the best, wet displays of any show in the world as well as wowing visitors with some super rare, super expensive reef fish imports.
But there is a knock-on effect to the Dutch wholesaler not going. They usually supply all the saltwater and livestock for many other aquatic companies exhibiting at the show, so no De Jong means no easy to come by wet displays for other companies, and that's made them think twice about attending the show themselves.
De Jong usually shares a stand with plant company Aquaflora and freshwater fish wholesale giant Ruinemans, so the wet display problem just spread to freshwater exhibitors too. All the amazing displays from that shared trade stand will be sorely missed.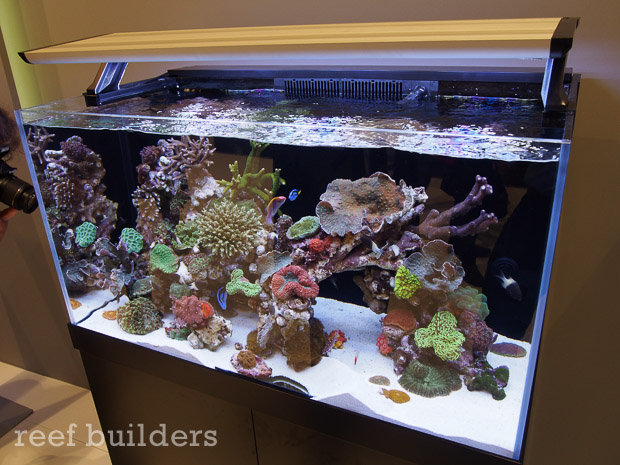 Red Sea is not exhibiting. One of the world's largest and most influential marine aquarium brands has confirmed to Reefbuilders that it won't be exhibiting at Interzoo 2022 either. So that's more world-class reef tank displays that won't be there or the associated global product launches. If you can think of a major Red Sea product, it was launched at Interzoo, from the Red Sea Max to the S-Max, the Reefer and its prototype, the Red Sea Reef Skimmer, Red Sea Reef Dose, and more.
EcoTech Marine isn't going to Interzoo. We remember their first tiny stand and MP40s which literally made waves and in later years EcoTech's stand has been one of the must-visits marked on everyone's exhibition map. And if pumps are your thing then propellor pump pioneers Tunze have told us they won't be exhibiting either, or Eheim. And we don't think Eheim has ever missed an Interzoo show in its history.
German product giant JBL isn't going, Tropical Marine Centre is visiting but not exhibiting and D-D has confirmed that sadly it won't be able to attend either. Multiply those few companies we've spoken to by the reptile, cat, dog, rodent, or any other pet markets and we fear the number of major Interzoo omissions may build up to be considerable.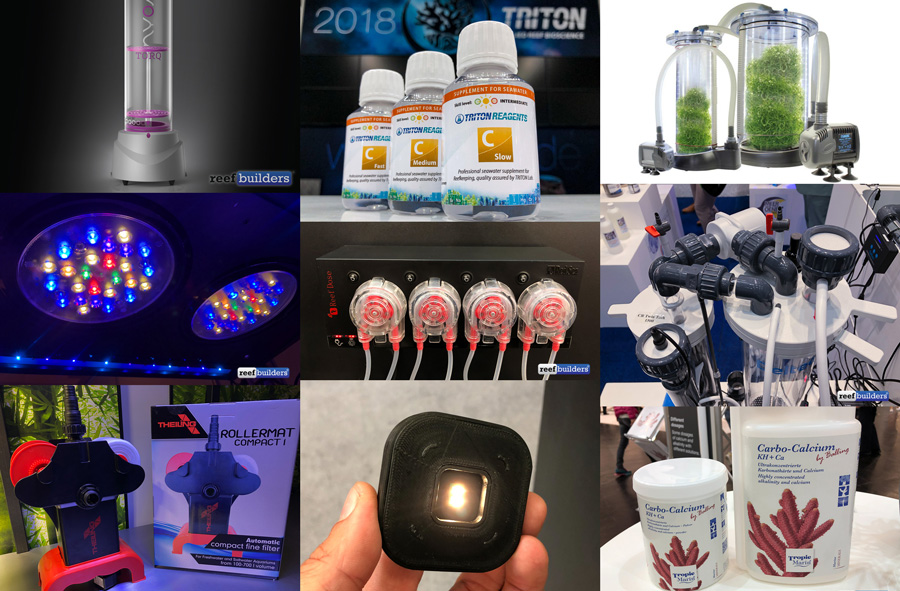 The reasons why so many companies won't be attending are numerous but obvious. Covid is still rife in many parts of the world and the city of Shenzen in China, a huge manufacturer of acrylic products including skimmer bodies, is in total lockdown. Chinese companies used to occupy an entire hall at Interzoo.
A german reefkeeper told us Covid 19 is still a problem in Germany so the show itself will experience issues with staffing, distancing, travel, and covid infection rates among its own staff, German visitors, and German exhibitors, let alone all the neighboring European countries like France, Belgium, Netherlands, Denmark, Poland, Czech Republic, Austria, and Switzerland. Collar and other Ukrainian pet companies exhibited at Interzoo before the invasion, and that means Russian pet companies and visitors will be out too.
Many companies told us they couldn't risk infecting their entire workforce with covid and then having them stuck in Germany and not able to travel back.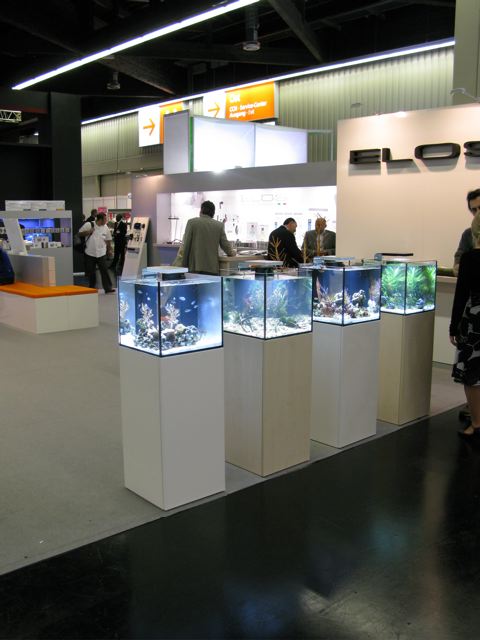 Confirmed companies attending
On the brighter side, some companies do still intend to exhibit at Interzoo 2022, including plant specialists Tropica and Dennerle, German giant Oase, ZooMed, Aquaroche, Vitalis, Newwave, Abyzz, Seneye, and ITC, Platinum Reef Products, Euro Corals, Modern Reef, Reef Factory, Aquaforest, and its UK distributor has confirmed Nyos do still intend to go, despite usually sharing a stand with EcoTech. Sicce has just confirmed to us they are exhibiting. But we'll give you more updates as they come through. 
Interzoo 2022 is due to be held on May 24-27 this year at Messe, Nuremberg, Germany.