Traveling all the way to Nuremberg Germany for InterZoo is a ton of work, it ain't cheap, but it's oh so worth it! If you needed any indication that this is one of the most important shows for releases of new and groundbreaking products for reef aquariums you only need to look at our Best Of InterZoo 2016 and InterZoo 2014 to see how many of these have gone on to shape the reef aquarium hobby overall.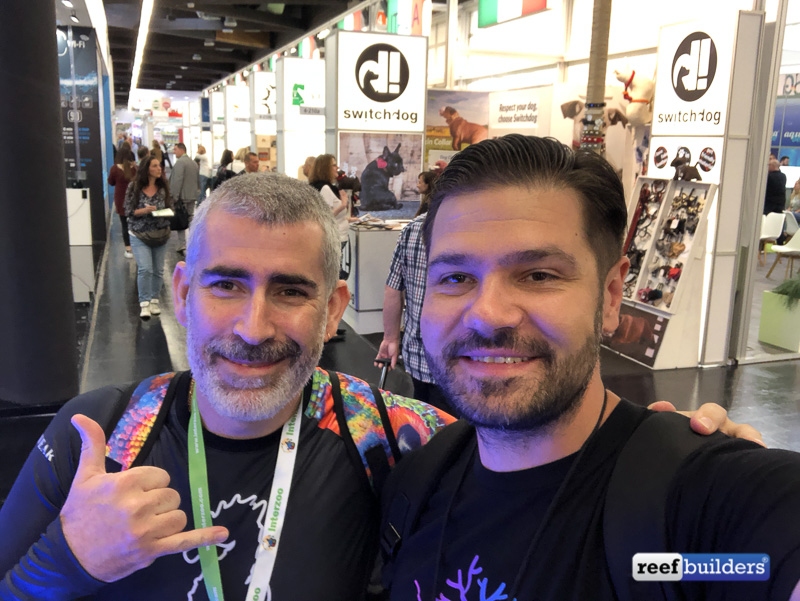 InterZoo 2018 was no different but something about this year seemed to usher in a whole new crop of even better designed, meticulously engineered, and generally more polished devices than ever before. We've covered no less than 40 great, post-worthy new products from this year's big event so far, but there's a definite handful that are more promising than others to become major hits.
Not all of these products will certainly have an immediate impact on the reef scene – the wireless powered devices from AquaLighter are more of a glimpse of the future, Deltec's new calcium reactor is our own selfish geeky selection, and Focustronic's moving LED lights are unlikely to replace traditional light panels, but they both represent serious innovation in the frontiers of aquarium technology.
Other products like Triton's Organics test, Red Sea's ReefDose and Tropic Marin's CarboCalcium look like absolute game changers with immense potential to reshape certain aspects of the reef world by the time the next InterZoo rolls around. To read about everything that we loved definitely be sure to check out our full coverage of InterZoo 2018 and better yet, if you want to watch the best of these check our our full video walkthrough.
In no specific order, here's our selection for the top ten best new products of InterZoo 2018. Be sure and let us know which ones got your interest the most, and drop a comment if you thought some other products or devices we covered (or missed) will have a greater influence on aquariums, or ones that simply appeal to you more than these.
Triton Preparing To Take Aquarium Water Testing 'Beyond ICP'
CR Twin Tech is Deltec's Take on the Automatic Calcium Reactor
Red Sea ReefDose is a High Precision Wireless Dosing Machine
Focustronic Focus 2 Pro Adds LED Cluster, Striplight & More Movement