The Thieling Rollermat Compact is a great new automatic filter roll from the company that brought the aquarium world the first affordable version of this device. Where the Thieling Rollermat is almost a sump unto itself and requires a considerable amount of space outside the sump, the new Rollermat Compact is a much smaller and practical to use miniature of its predecessor.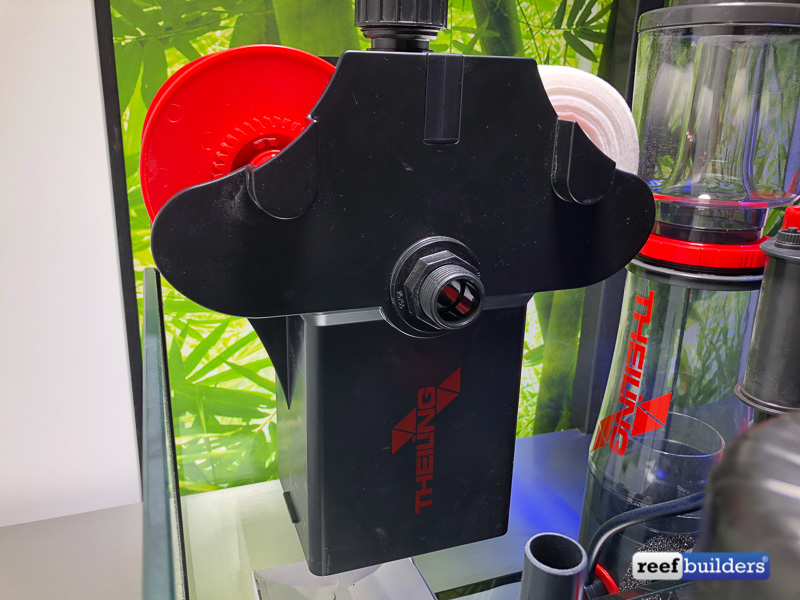 The Rollermat Compact can be used either freestanding in a sump or it can hang off the side walls of it. It uses the same basic concept as the Rollermat with a chamber than is lined with fleece of filter roll, and a float switch activates the motor to spool dirty fleece out, and new, clean fleece in allowing the water to flow once more.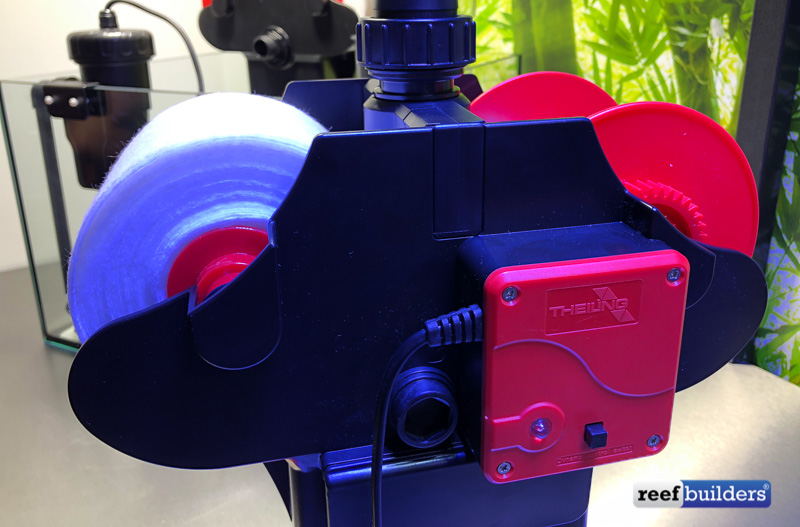 The overall dimensions of the Rollermat Compact are 30 by 22cm (12 by 9 inches) in footprint, and 46 cm (18 inches) high without its base, or 52 cm in freestanding mode. This smaller size can still accomodate up to 500 gph/2000 liters of water per hour and should carry an estimated price of around 200€ when it ships later this summer.