Oase is a brand synonymous with quality and if you've owned a pond in the past thirty years and wanted a solids-handling pump, Oase was probably top of your list. We've seen the German pond giant make moves into the aquarium market in recent years too with purchases of the BiOrb brand, Eden aquarium filters, and Soll water treatments – the thermo filters becoming a firm favorite with freshies. So it should only be a matter of time until Oase explores the lucrative marine tech market and with StreamMax they've dipped their first tentative toe into saltwater.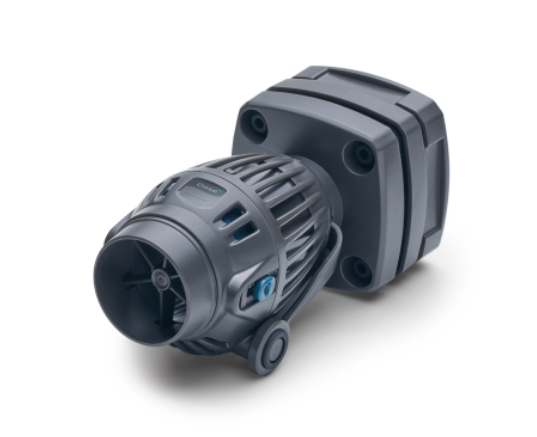 The Oase StreamMax pump comes in two types, Classic and Premium, both comprising three models with max outputs of 2000lph(528gph,) 4000lph(1056gph,) and 5000lph(1320gph). Classic is a straight, no-frills, AC pump with rubber sucker attachment to the tank glass and a manual slider on the side to throttle back peak flow. The Premium Oase StreamMax looks identical to the Classic, and again has three models producing the same max output, but these pumps include magnet mounting instead of suckers, and the pump output and flow patterns can be controlled by the Pump Controller, sold separately and therein lies the first problem.
The StreamMax Premium wave pumps don't come with their brains attached or even a plug, so if you buy one and don't actually read what you're buying, straight out of the box, you have a static piece of equipment you can't fully use. You then have to buy the Pump Controller at £245/$320 on top just to use and control the pump, yet it can only hook up to two pumps so if you have three or four, you'll need two Pump Controllers at £490/$640 on top of the price of the pumps. StreamMax Premium pumps are priced at £49.99/$65.32, £91.99/$120.20, and £119.99/$156.79 each.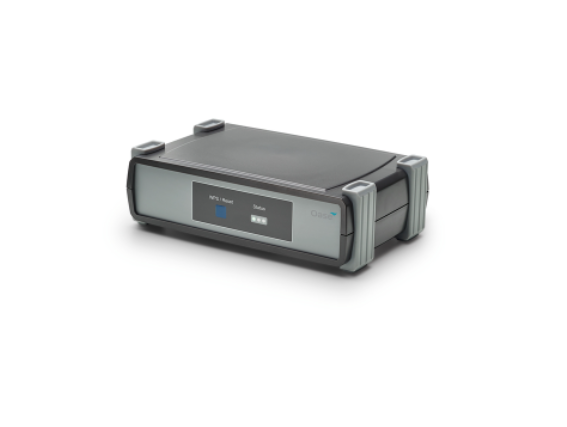 "The Pump Controller enables app control of the StreamMax Premium on my phone, right?" Wrong, and if you want Wi-Fi control of said pumps you'll need the separate Aquarium Controller box for another £280/$365.86. The capital investment necessary just to make these pumps comparable with other standard wave pumps is incredible, and that's problem number two.
And problem number three is that even if you make the investment in all the extras, the StreamMax is underpowered at just 5000lph(1320gph) on the largest model, and in terms of dimensions and looks, it looks like a stream pump from 20 years ago, protruding 5" into the tank and being highly visible. And to offer comparable flow to just one VorTech MP40mQD you would need four pumps, two pump controllers, and one aquarium controller and it still wouldn't compare on features.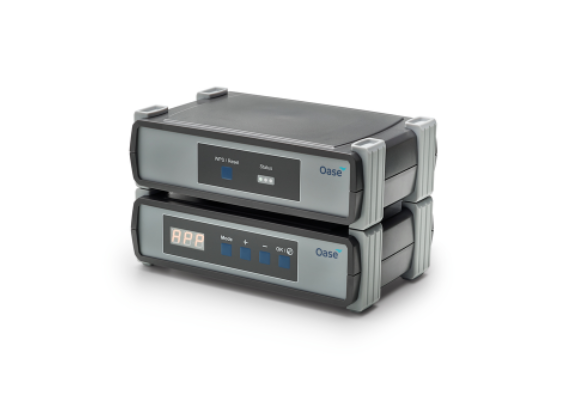 Oase is the Mercedes Benz of the pond market and just like Mercedes, all the Oase add-ons in this case come at a price. But what you're left with is just not up to par with the looks, innovation, or performance of the reef market-leading wave pumps which is disappointing. You can't be expert at everything, we get that, but how the features, performance, and price of pumps like Gyres and Neros, even Jebao, could be overlooked or ignored by the StreamMax's makers demonstrates to us that they're either not ready for the reef market, they genuinely believe their equipment bundle is a viable alternative to the existing norm, or they're not that bothered about expanding the Oase brand into our market. But with such a large, acquisitional company, we have all fingers crossed that they will revise their marine pump proposition, look into tanks and protein skimmers, even buy a marine tech brand, and give us the quality Oase reefing range we all hope to buy, run, and enjoy, in the future.