Germany's progressive Panta Rhei aquarium store has teased an interesting acrylic tank polishing device called CD42 on its social media channels. Built in collaboration with New Wave Aquarium Concepts, the tool is a handheld sander/polisher aimed at polishing scratches out of acrylic aquaria, but all other similarities to anything else before it finishes there.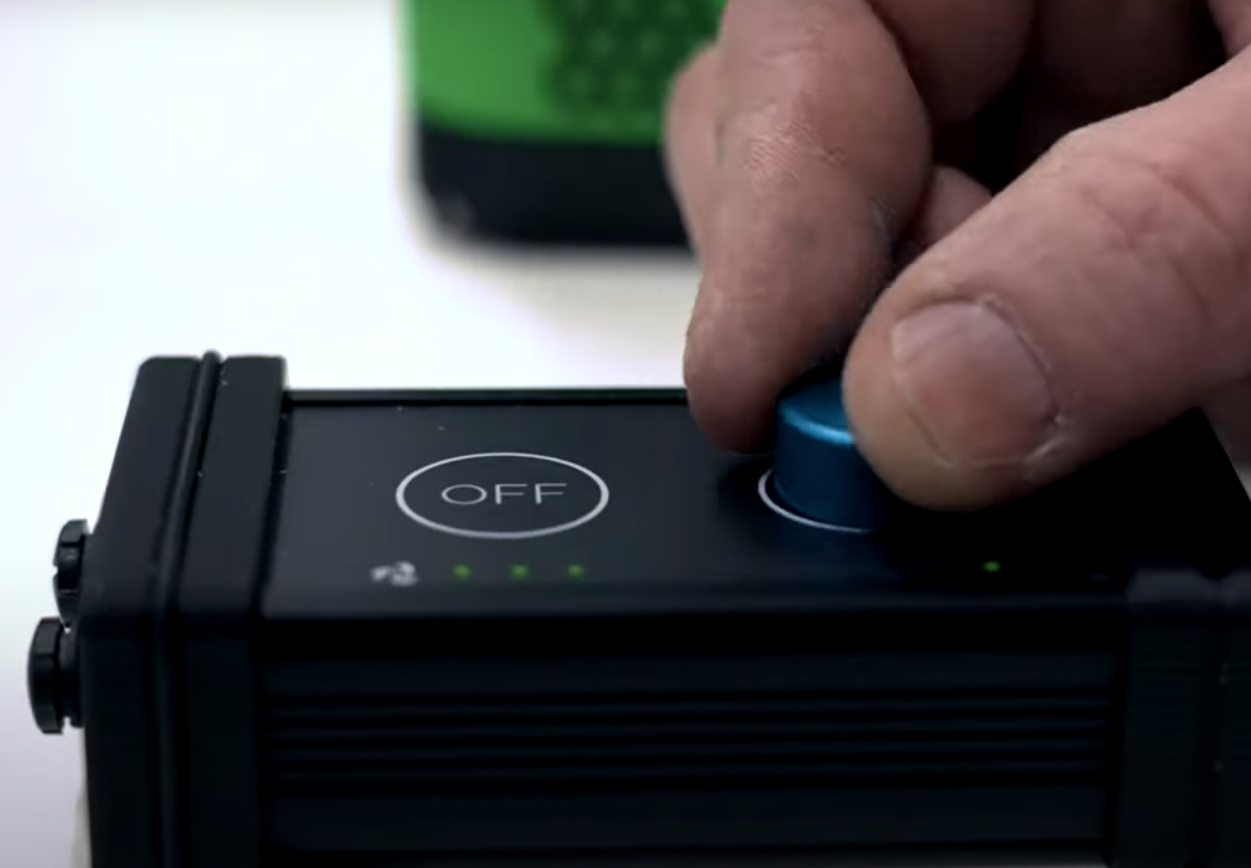 To start, it's neither AC mains-powered nor cordless and instead appears to be powered by the same or similar DC controllable power pack used by the Hydro Wizard wave pumps. Secondly, it can be used underwater, so that opens up a whole host of in-situ polishing applications where draining the tank is either problematic or impossible to do.
As we experienced recently, polishing a scratched acrylic aquarium is a labor-intensive, laborious task. We wet-polished a tank in the studio but traditional corded and cordless sanders were never built to be used with water and it can shorten their life span or just cause safety implications if using them on anything more than damp surfaces. To be able to use this device underwater in a filled aquarium is a game-changer, especially in established reefs where the water level can't be dropped or the tank stripped, and instead, wet polishing can be carried out in the tank, at leisure, and without disrupting any livestock. It's suitable for glass aquaria too.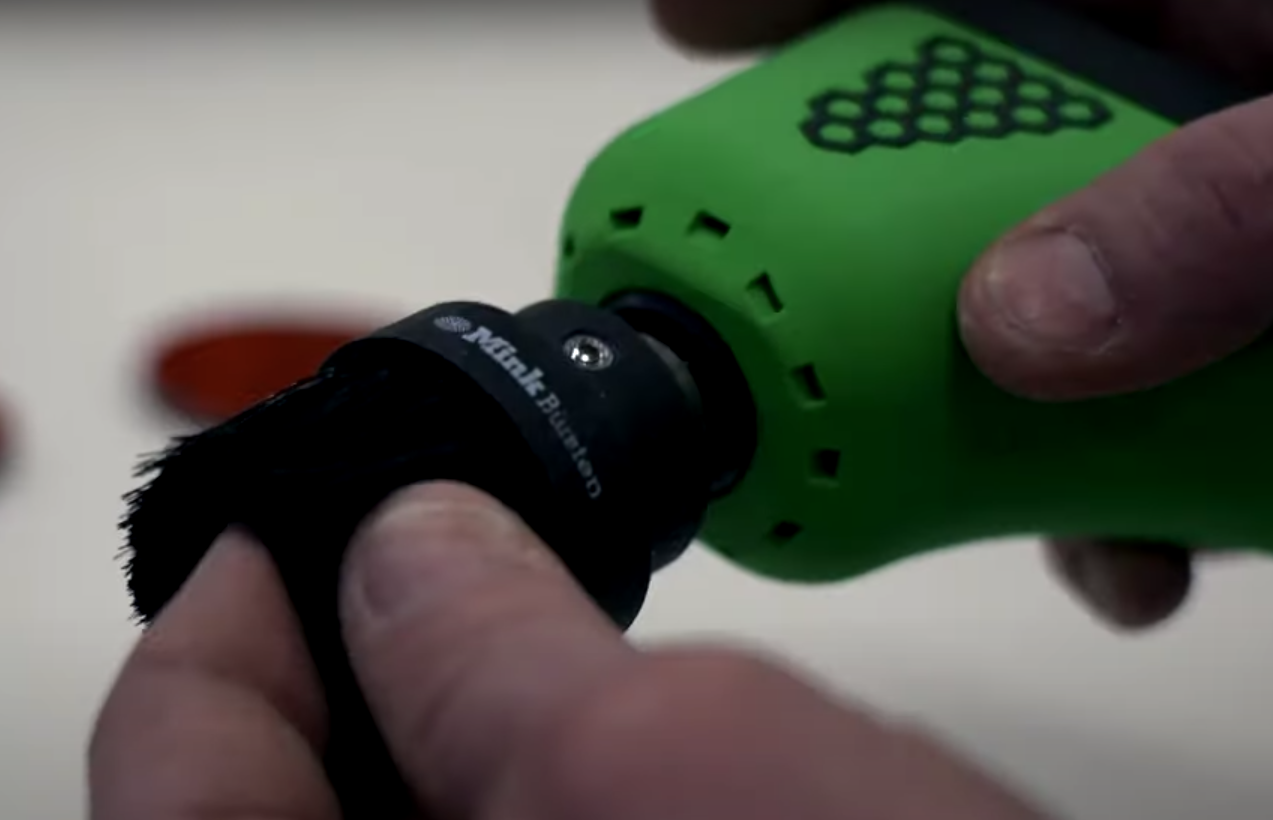 If your tank is too deep to reach down into but too shallow to actually swim in, they've produced a long-reach handle and even a brush attachment to turn this polisher into a green, algae scrubbing machine for rockwork and other decor. Its polisher turned cleaner in the swap of a rotating head.
The video also appears to show the device not only running at different rotational speeds but also in differing rotational patterns. Footage shows it in both polishing and scrubbing mode doing what looks like alternating from clockwise to anti-clockwise in quick succession, for a different type of grind. If it isn't just the camera shutter speed and frame rate playing tricks on us, if that's an option, we are unaware of any standard DIY style sander being capable of that setting.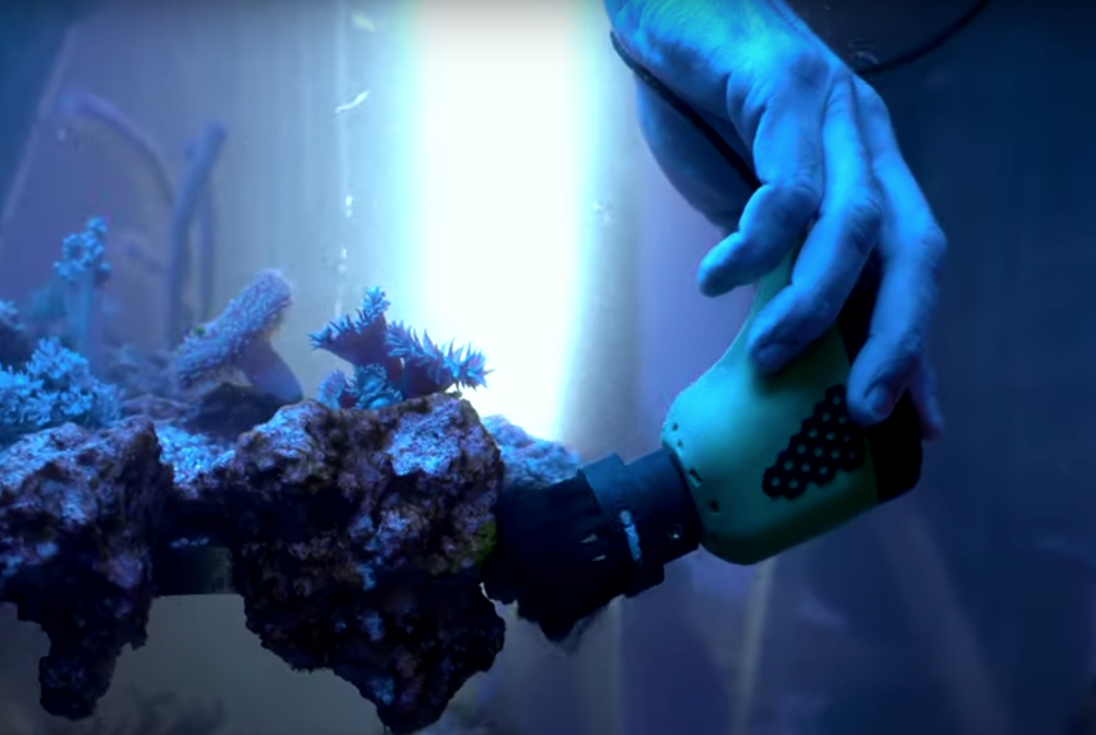 With no idea yet on pricing, based on what we've seen so far this is a truly innovative aquarium polisher that promises a whole host of possibilities for those with filled acrylic aquaria in need of scratch removal. The most obvious application will be in the world's public aquaria, where a diver can be handed the device to remove scratches and blemishes just as they remove algae from inside acrylic panels on a daily basis. Tank installers and maintenance companies will also no doubt see this as a very useful piece of equipment to carry around in their toolkit.
We expect to see this polisher make its debut at this year's Interzoo trade show in Germany. Its priced at 1499 euros/ $1584.