The Sicce Shark Pro is a new modern internal filter for small and medium sized aquariums that the world learned about just a few short weeks ago. The Sicce Shark filter has been available in some form for many years but the Shark Pro is the first new update since the Sicce Shark ADV first hit our radar back in 2013.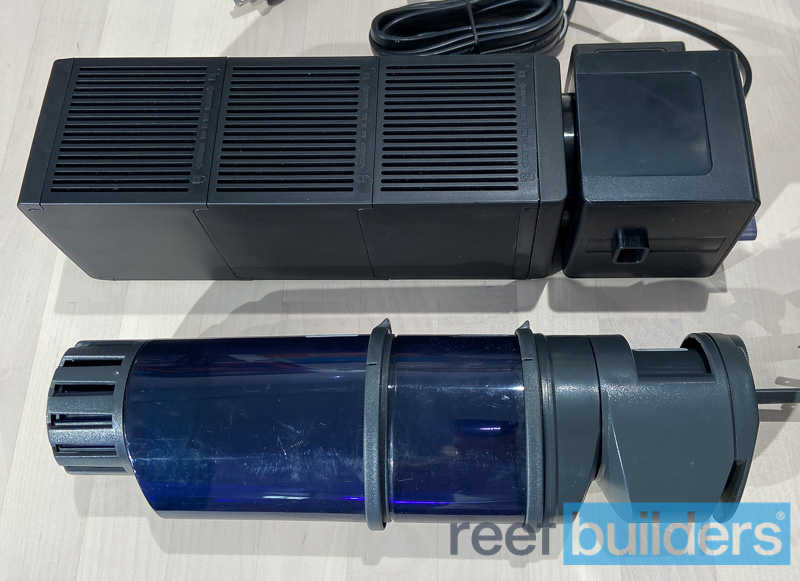 The new Shark Pro is a very welcome update which offers some unique features that we've not yet seen before not the least of which is a very fancy, sleek built in spray bar in the upper part of the motor block which is revealed by simply pulling up on the housing. We reasonably assumed that the Sicce Shark Pro would be a new larger and higher capacity version of the Shark ADV but these two filters are quite different – the Shark ADV is a sequential media reactor while the Shark Pro is more of an internal filter than a media reactor.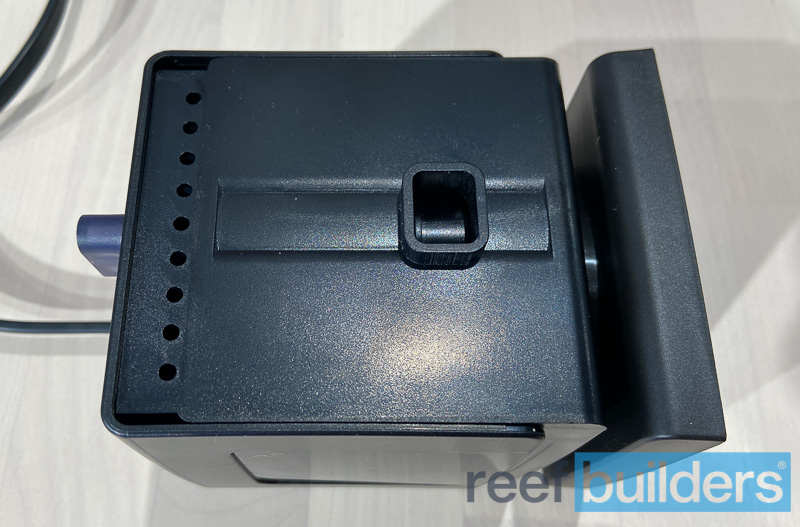 Where the Shark ADV was pretty much a series of magnetically attached, open chambers ready to fill with any media of your choice, the Shark Pro comes with lots of foam pads to support a role more in line with a fully fledged internal filter. Each of the blocks of the Shark Pro are not magnetically attached as in the Shark ADV but they instead lock in to place with each other, with the top chamber connecting magnetically to the motor housing for easy maintenance.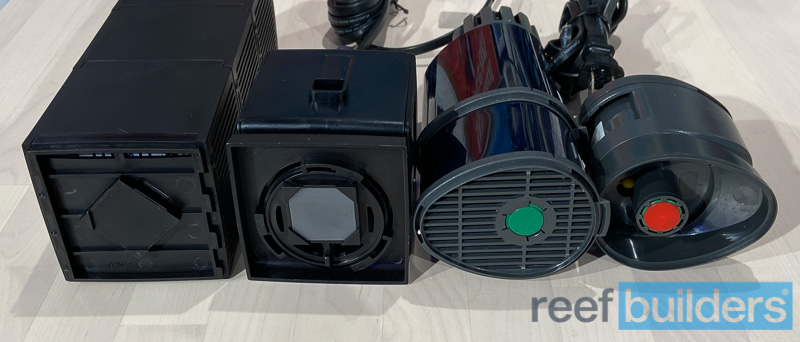 The main pumping motor doesn't actually pull through all the blocks in order but instead draws water from a channel built into the front of each chamber. This might mean that you won't really be able to do a classic mechanical/chemical/biological filter in that order, as each block has its own intake strainer, but it does mean that all of the media will have to be clogged to restrict the water flow coming out of the pump.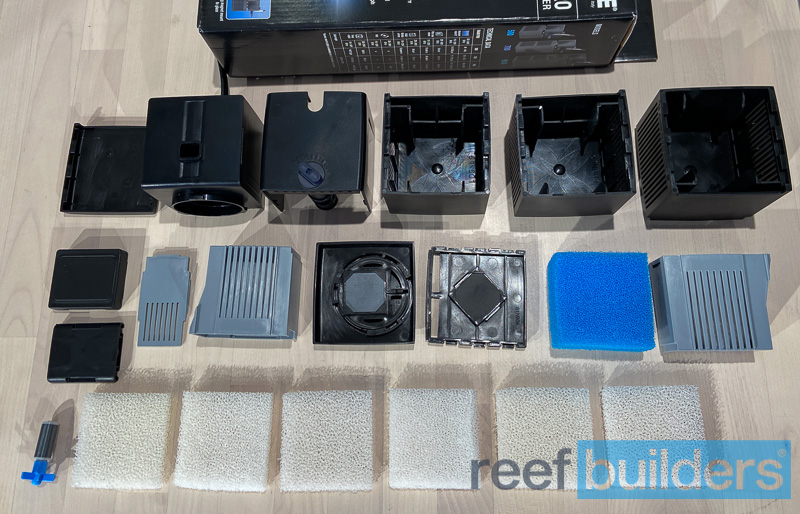 We definitely appreciate that the Sicce Shark Pro is now magnetically attached to the aquarium glass but the external magnet is completely bare metal – safe enough for freshwater applications but even if it's not submerged the slightest exposure to salt creep or mist will precipitate some pretty gnarly corrosion to the external magnet. Sicce is offering the new Shark Pro filter in three sizes ranging from the small Shark Pro 500 with one filter block, the medium Shark Pro 700 with two filter blocks, and the largest Shark Pro 900 with three interlocking filter blocks with the model name specifying the flowrate in liters, topping out at 240 gallons per hour for the largest model.
These newfangled internal filters are priced at $55 for the Shark Pro 500, $65 for the Shark Pro 700 and $75 for the Shark Pro 900 and should be making their way to dealers around the world in the coming days and weeks. If you're in Nuremberg Germany for InterZoo 2022 this week make sure to swing by booth 132 in Hall 4 to see these nice new devices from Sicce for yourself. [Sicce]