The Sicce Shark Pro is a new internal filter launching in May that will be the successor to the Sicce Shark internal filter first launched 30 years ago. To be successful an internal canister filter needs quick access for cleaning, multiple filter foams for alternate cleaning, an extra section for biological or chemical media, and a venturi for extra aeration. Sicce has included all those essential features with Shark Pro plus a whole load more.
The first extra is a magnet fixing instead of rubber suckers. Sicce is (as far as we know,) the first of its kind to use the magnet mounts we love on our wavemakers to securely fasten an internal filter. The Shark Pro is rich in magnets however as the canister itself fastens to the powerhead by way of a magnet fitting for super fast disconnection. 
The media boxes are big too, with lots of large slots on the sides to prevent blocking. They're modular so if you want to double the media capacity of your Shark Pro you can, just by coupling another module onto the one above, and you can add that all-important ceramic and/or activated carbon if desired. 
Built-in spray bar
Look to that equally square powerhead and it's also got a few tricks up its sleeve. There's the all-important multi-directional flow controller complete with venturi and you can adjust the flow up or down. What you won't see though is a tiny spray bar built into the front of the head unit itself. So you can gain maximum gaseous exchange, but from zero spray bar pipework.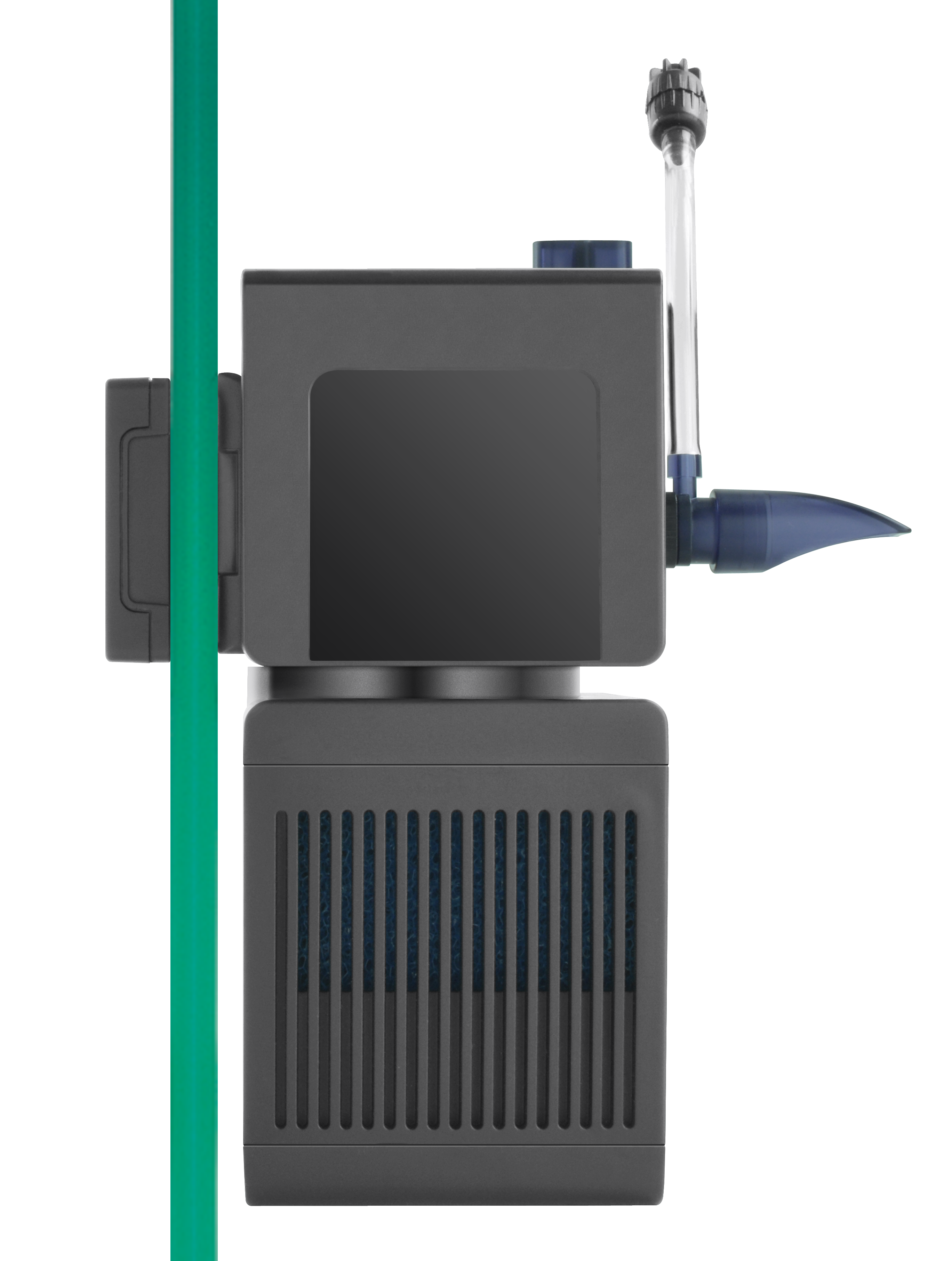 The original Shark internal filter was leagues ahead in terms of design flair, but with the Shark Pro they've chosen utilitarian features over sleek looks. It's black and boxy but if your tank has a black background it will help this unit to disappear in the corner.
Three models are available for tanks from 40-260 litres/10-69 gals. The filters have a maximum output of 500, 700, 900lph/132, 184, 238gph for 4, 7 and 10 watts respectively. If you do freshwater as well as marine this new canister is worth looking into, and if you just want a simple but super practical internal filter for a saltwater quarantine tank, take a look at this new Shark Pro too. With up to a five-year warranty, it's reassuringly Sicce.