Oceanbox Designs has released its latest version acrylic AIO pico tank – the MicroTank Artisan P-1G Peninsula SE. As the name suggests this 10.5"x5.4"x5.4" All-In-One aquarium holds just over 1 gallon of water, filled water volume, with a diminutive display area of just 7 ¾ x 4 ¾ x 5". What it lacks in size however it appears to make up for in build quality and features, sporting a lid to hold off evaporation, slide-out media trays, a 50gph DC return pump, and a powerful (for its size,) 18-watt LED light with active cooling. You don't have to be a mathematician to work out that's 18 watts per gallon of light and 50x tank turnover per hour!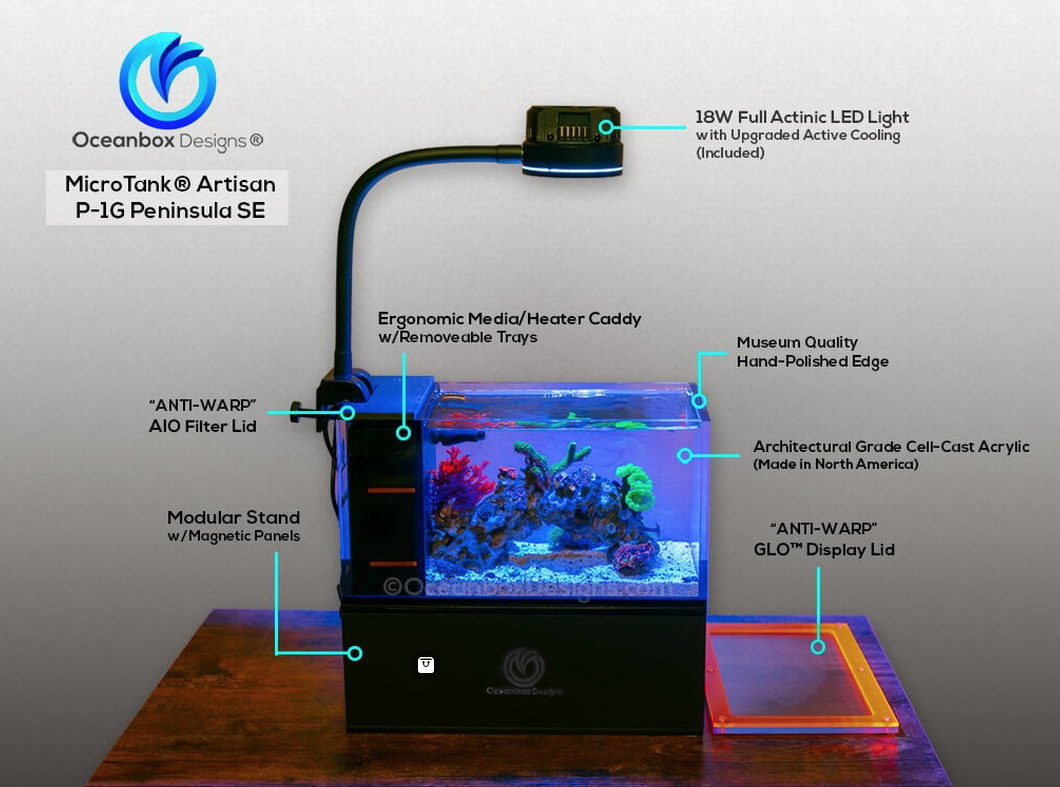 The stand miniaturizes some nice features too including magnetic pop-off side panels and accessories ports at the filter end. Unlike some other micro manufacturers, Oceanbox Designs has opted for the side-mounted AIO built into the tank itself, instead of a micro weir and sump underneath. A premium all-American hand build does come with a premium price tag, however, and at $395 the P1-G costs more than a much larger Fluval Evo 13.5 gallon desktop aquarium, and you'll still need to invest in some filter media and a micro heater.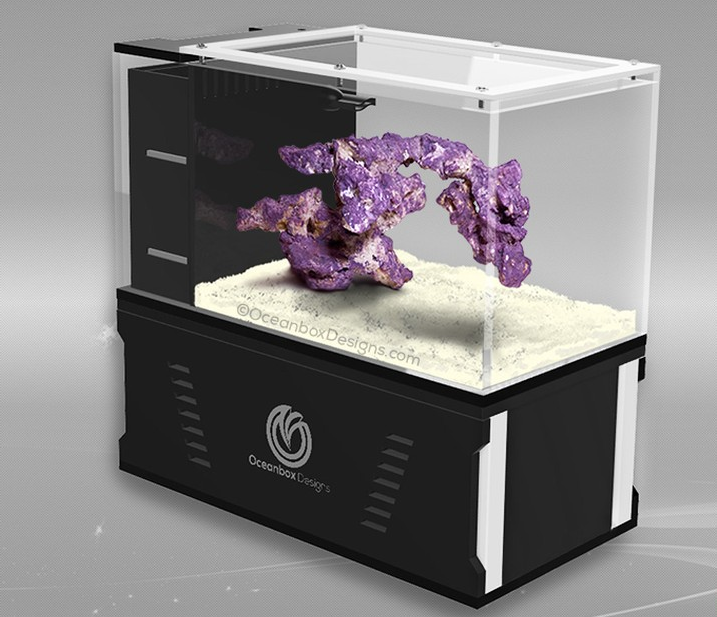 Microsized dry scapes are available to match the MicroTank along with a recently sold-out "Stormtrooper EX" black and white edition tank for those who crave it, for an extra $30.