Spanish company Blau Aquaristic has shown off its new improved range of Scuma MKB protein skimmers. As before, four models are available, ranging in size from 130-250mm diameter, but each model's performance has been increased by fitting a more powerful Reef Motion DC needle wheel pump than previously. The MKB 130, 160, 200, and 250 models were fitted with the RM 1KDC, 2KDC, 3KDC, and 6KDC needle wheel pumps respectively but have now been replaced with the RM 1.5KDC, 2.3KDC, 4KDC, and 8KDC, making them capable of skimming water volumes from 500-3500 liters, (according to Blau,) with the newly refitted Scuma MKB drawing an impressive 2500lph of air from the RM 8KDC pump.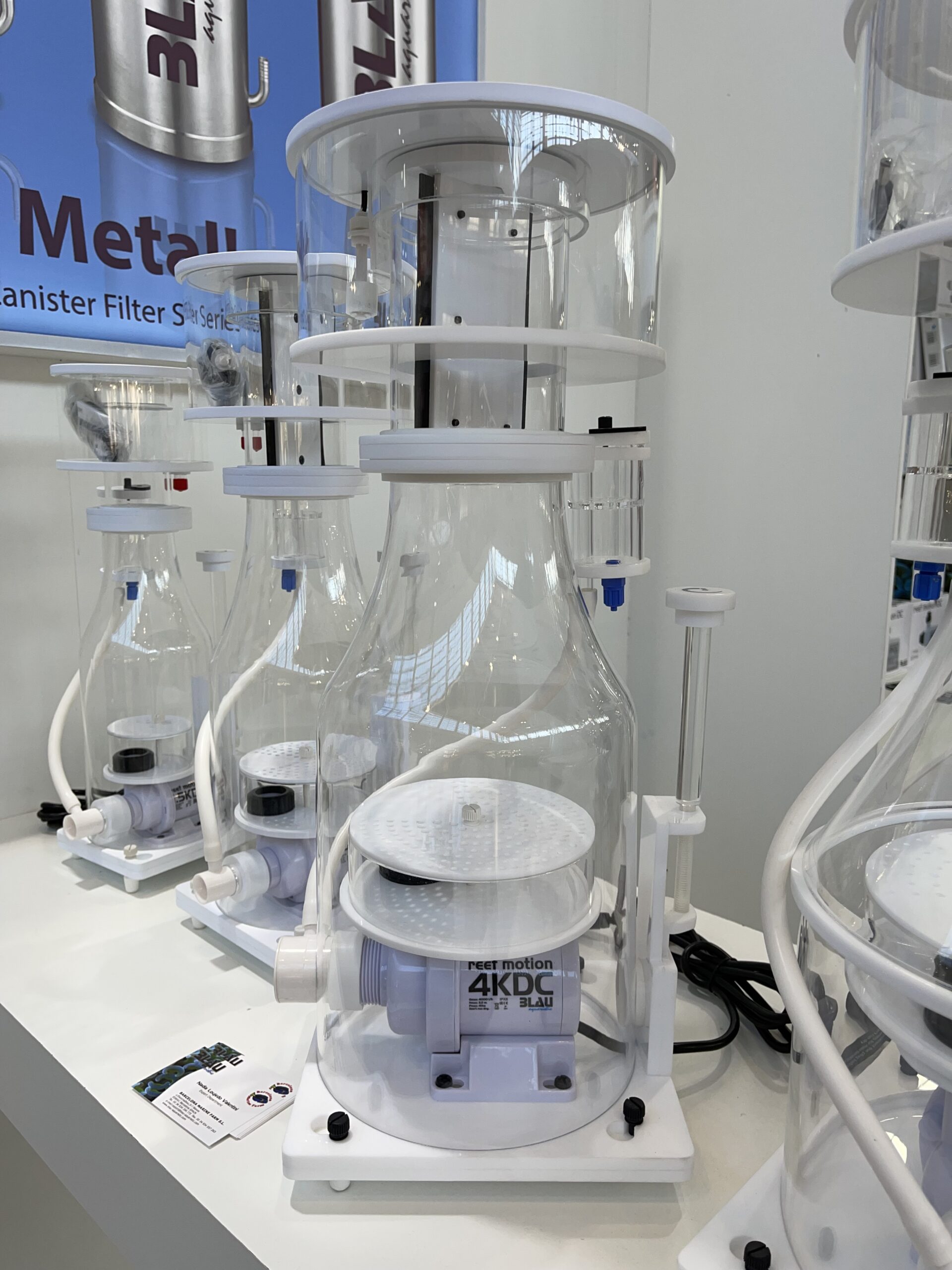 Blau was one of the first to enable 0-100% speed adjustment on its DC pump controllers and this feature is continued with the new models, along with some very handy dual-level controller ports to monitor both the skimmer cup and skimmer chamber as well as a 0-10v port for 3rd party controllers. Adjustment comes via a gate valve, the air silencer, and the DC pump itself and a manual skimmer cup cleaner is also available as a separate accessory. Combine the wine shape body, cup sensor, DC pump, gate valve, high air intake, and cup cleaner and the new Scuma MKB are feature rich mid ranged skimmers built to take on the best of what the rest of the world has to offer in 2022. Blau finishes the look with the new RM DC pumps dressed in white versus the old standard black, with a fetching wired controller design.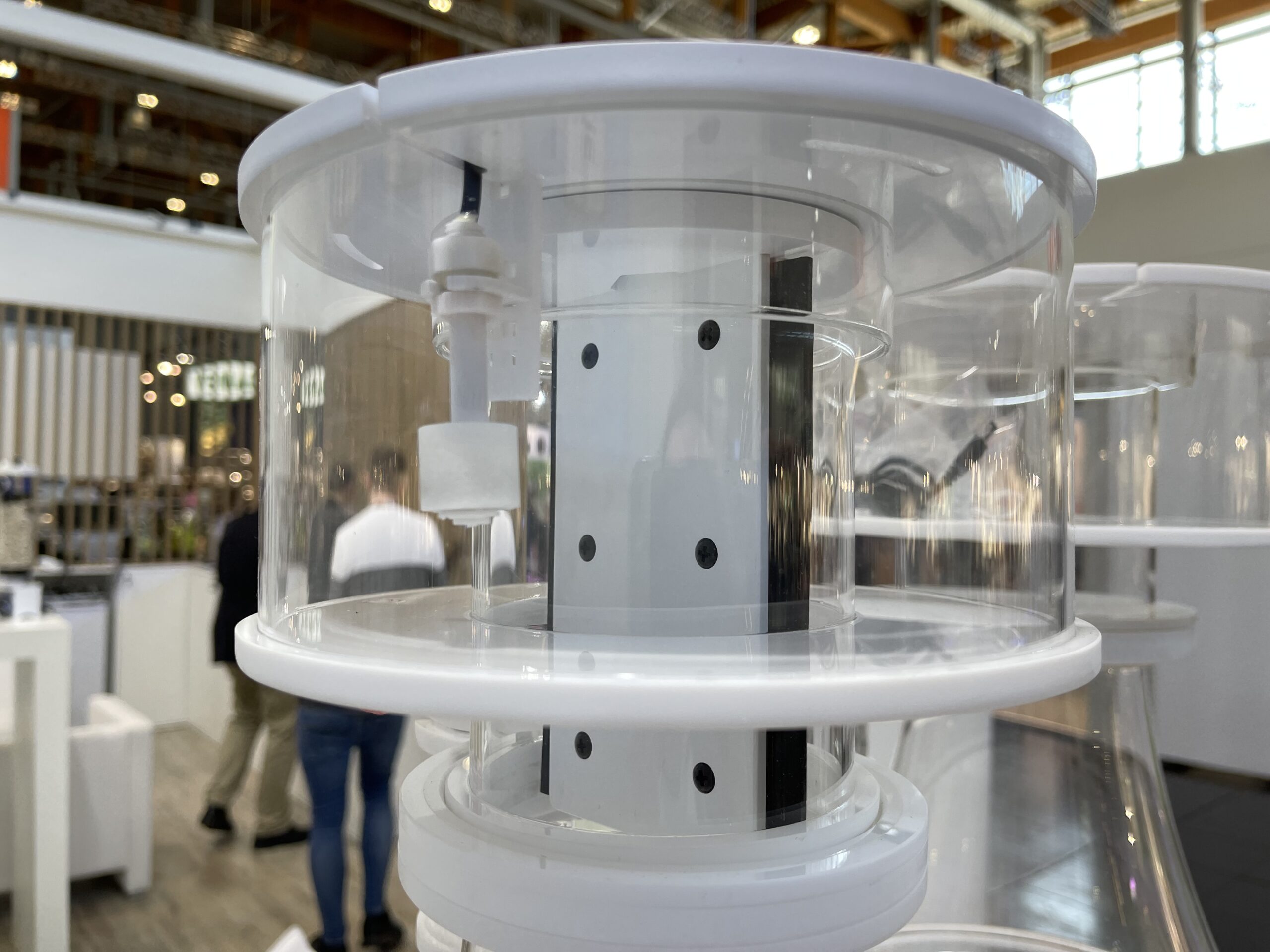 The Blau product range has always caught our eye at the European trade shows with design-led aquariums, LED light fixtures, and pumps, and despite a much smaller aquatic offering at this year's Interzoo show Blau was once more displaying some appealing saltwater and freshwater products. In terms of aesthetic design, Blau is almost to Spain as Elos is to Italy. Despite this, its market penetration seems limited and we just don't see the brand represented anywhere nearly enough outside its country of origin.