German lighting brand Daytime LED has released a versatile LED lighting system that is aimed primarily at aquariums with closed hoods. Named Onex, it consists of a waterproof aluminum LED light bar which is available in lengths from 20-200cm/8-78″. They can either replace T5 or T8 fluorescent lighting, fitting neatly into fluorescent lamp holders, or mount to the inside of any style of hood or tank lid via screws. Integrated extender bars slide out for the perfect retrofit and the bars can also pivot on their axis to offer handy angle adjustment. There are five spectrums available, two of which are marine-specific, an 8000K + 440-455nm Marine White, and a straight 440-455nm Marine Blue. Energy consumption varies from 4.8 to 60 watts depending on the length of the bars, and they're fitted with SEOUL and LUMILEDS diodes with a 120-degree beam angle.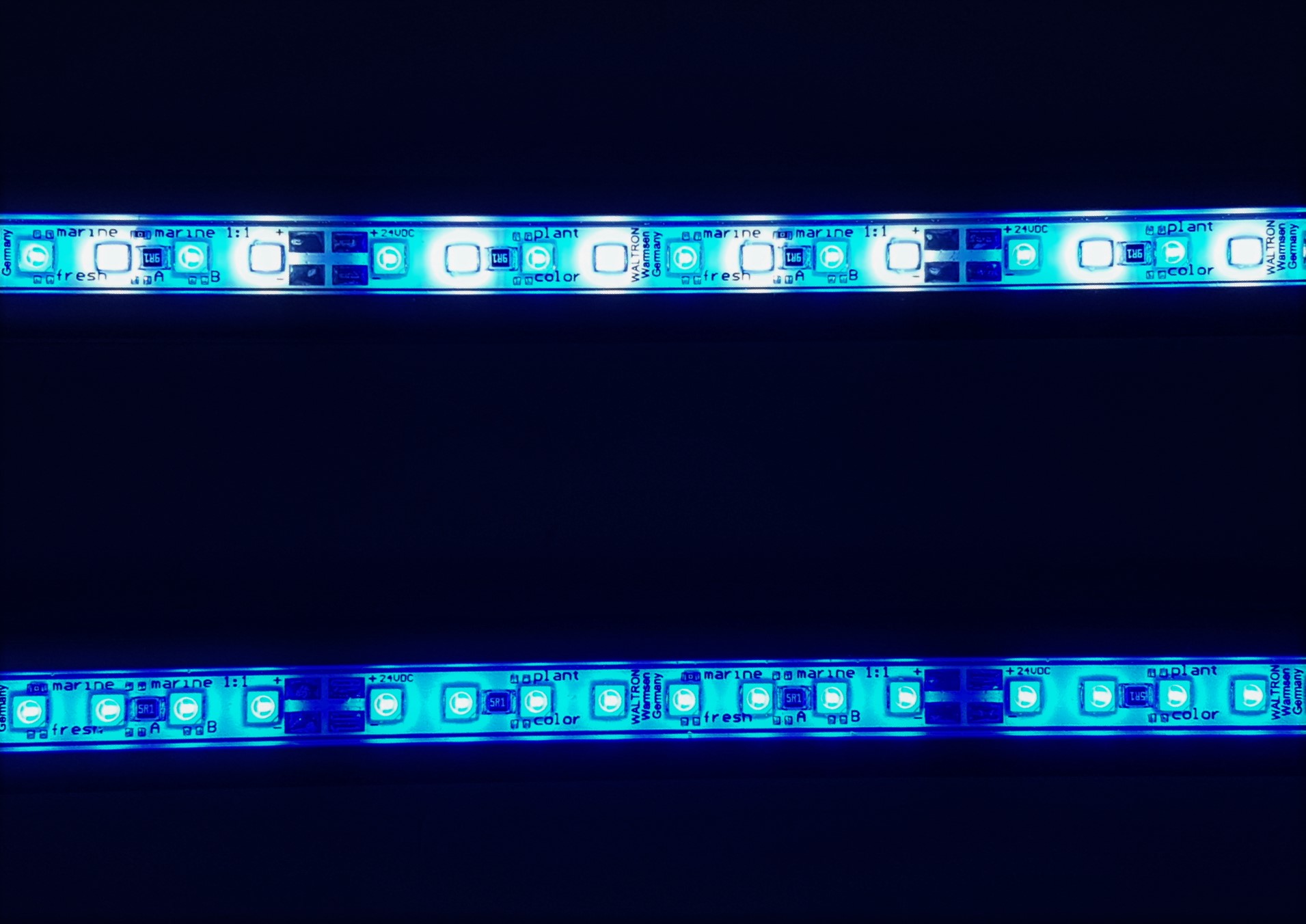 The interesting aspect of all Daytime LEDs however, is the modular nature of how you put the system together, and even how you purchase it. Order a Marine Blue Onyx90 and you get exactly that, but all the fittings and even the power supply must be purchased separately. This unusual self-assembly model then comes into its own however in enabling you to procure exactly what you need for your particular application, without having to buy a lot of universal items which you might not use. Based on the power consumption of the light, you select the appropriate MeanWell driver, but due to a splitter accessory you could for example run two Onex bars – one Marine Blue and one Marine White, off one power supply. They are designed to be placed inside closed aquarium lids but if you are rimless, there are either side or rear tank mounts to accommodate you there too or hanging wires. Like with the power supply, you can even mount two bars on one pair of twin mounts to keep it simple. Controllability is simple on/off out of the box, or again you select an inline controller as an accessory, or if you want Wi-Fi and Smart Control you can do that too.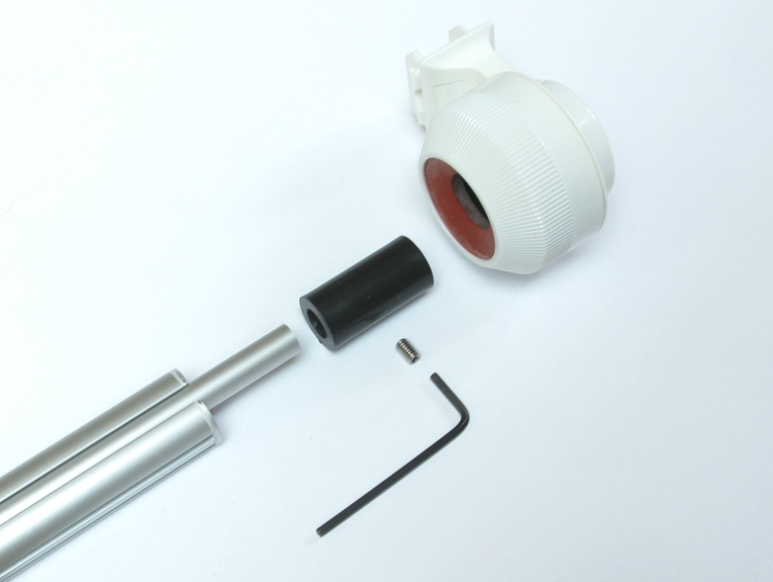 The retrofit aquarium lighting market is huge, but open-topped tanks and non-waterproof, fan-cooled lighting don't suit every reefkeeper or every situation. The daytime Onex brings a safe, waterproof LED lighting solution to fresh and saltwater aquarium owners who also want to invest in some quality German manufacturing. At 20-200cm these bars should fit every tank, either as the sole form of lighting and a single bar, to multiple Onex units, to supplemental light bars configured to complement more powerful forms of main lighting. The reef spec light bar offering is ever expanding although disappointingly, many of the "good" ones come with warnings not to place them inside closed hoods. Onex offers a universal LED lighting option with one of the most modular approaches available.