During our reef journeys we've come across many different kinds of coral reefs dominated by Isopora – a very close relative of the beloved staghorn corals. But some of the shallowest reefs we've observed while diving in Bunaken National Park, North Sulawesi, Indonesia, were quite special for their dominance of the small polyp stony coral with even more prominent axial corallites than Acropora.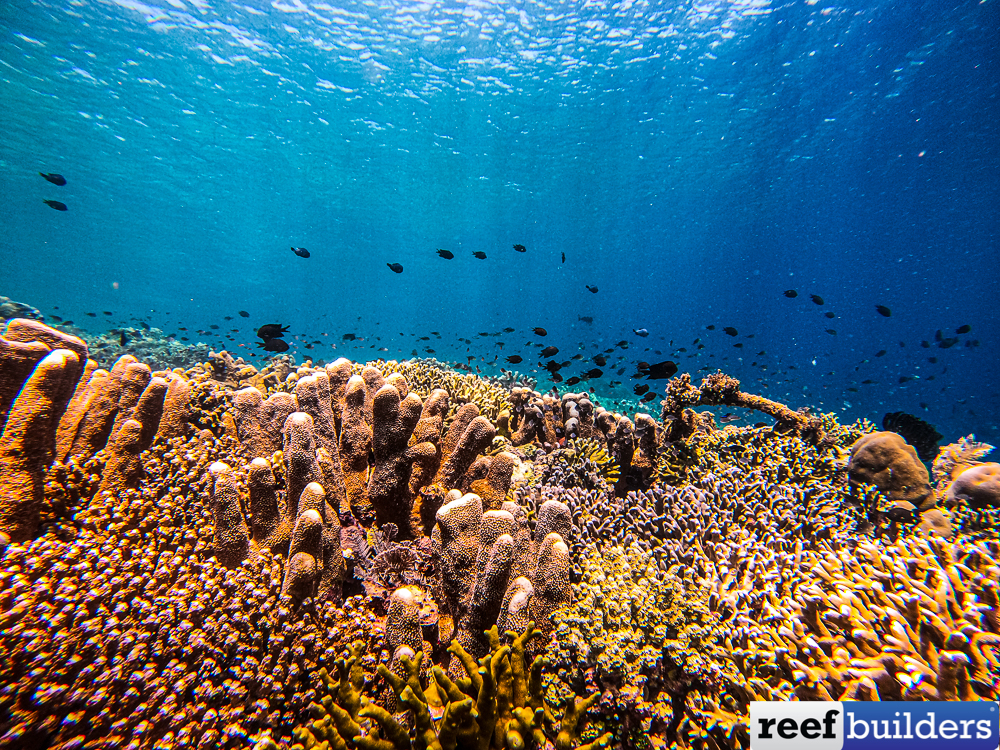 This very particular genus of coral belongs to the Acroporidae family, but with one major difference is their reproduction mode as Acropora are broadcast spawners and Isopora are brooding corals. Another particularity to Isopora is that they have several axial corallites on the same single branch thus giving the very characteristic broad branch shape of some species in this genus like the cat's paw Isopora cuneata. 
Isopora cylindrica – a Solomon Island Specialty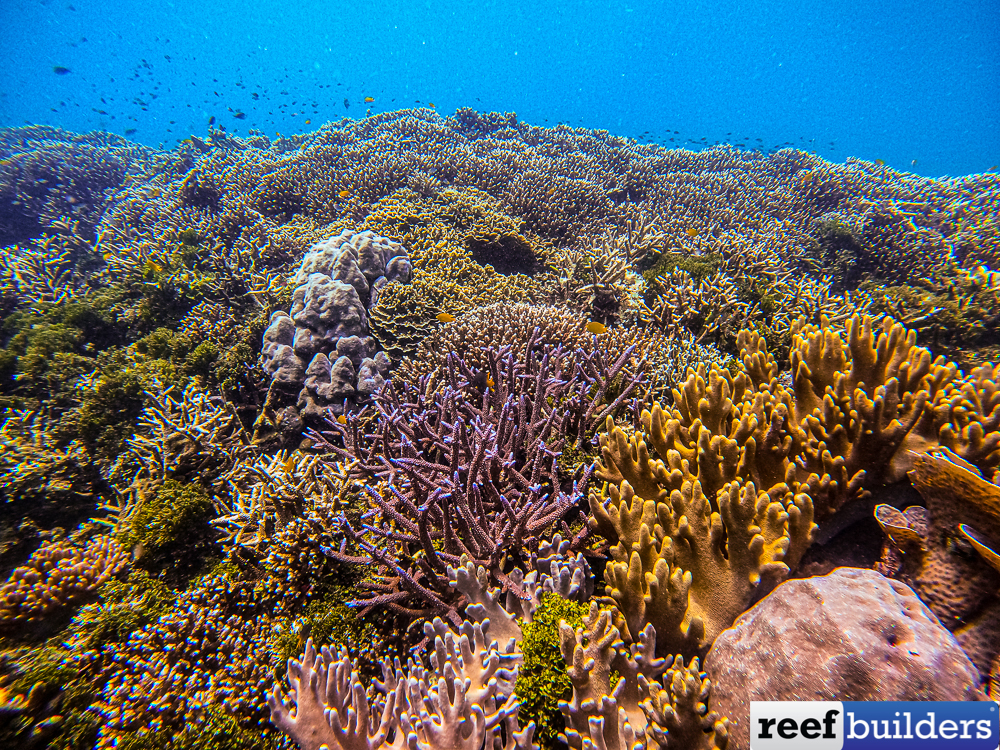 Isopora are typically the dominant species where the waves crash as their morphology is uniquely designed (Especially I. palifera) to absorb wave energy. They will thus dominate very shallow reef that are regularly washed up by wave episodes. In Bunaken island, it's mainly the northern coast of the island that is more exposed. While the more protected side is dominated by shallow water Acropora species.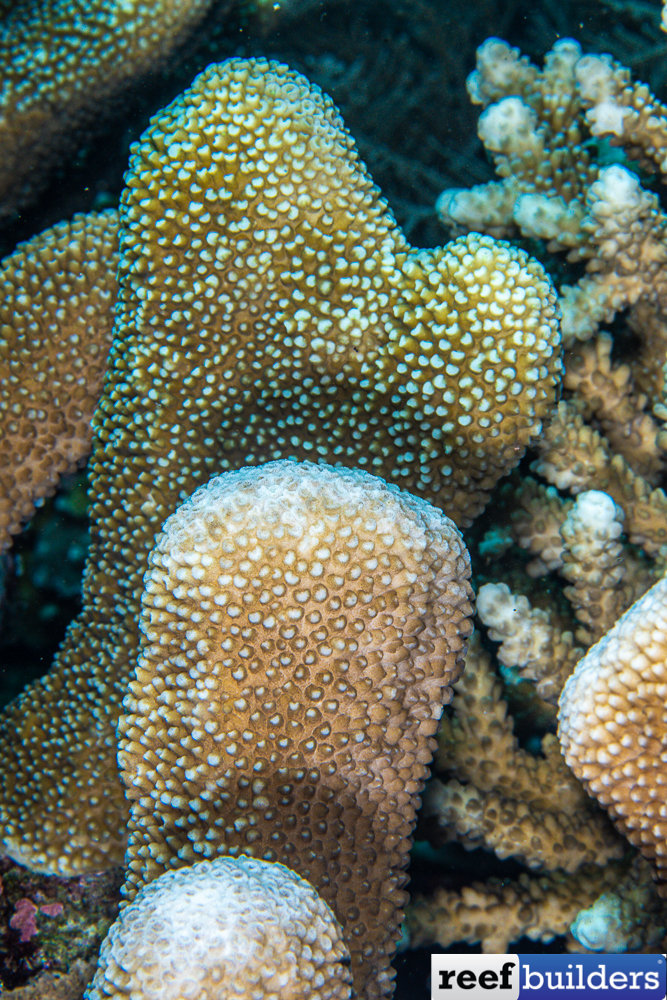 7 different species belong to the genus Isopora. Many are very rare, such as I. cylindrica, I. elizabethensis or I. togianensis that we hope to find one day. I. crateriformis is en encrusting species found only under constant wave pounding. I. cuneata is another, a little bit elusive species, but regularly found in shallow reefs. I. palifera and I. brueggemanni are very common and the dominant species of these reefs.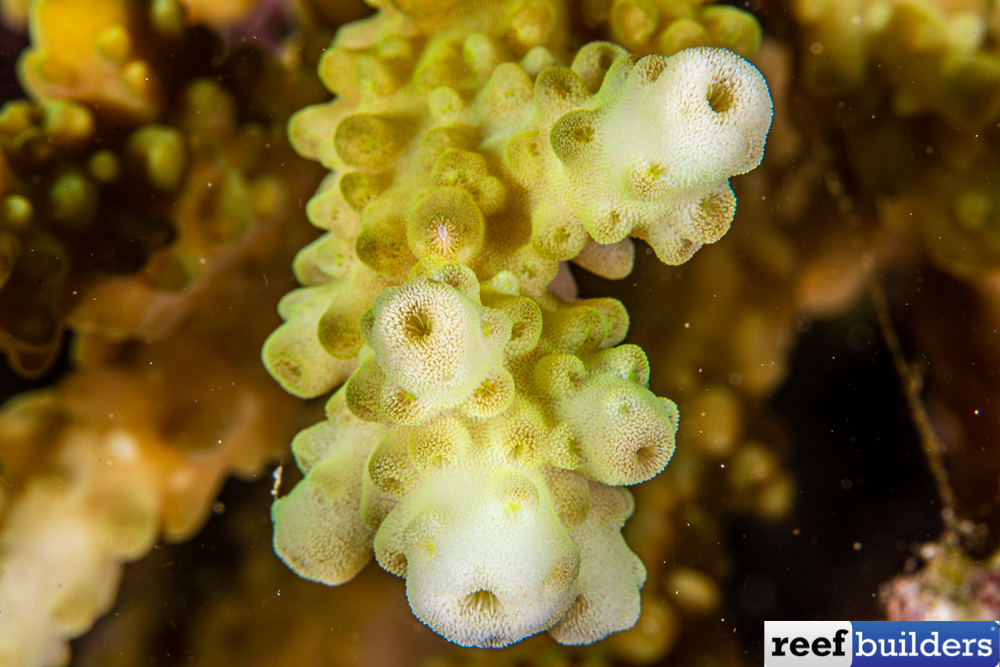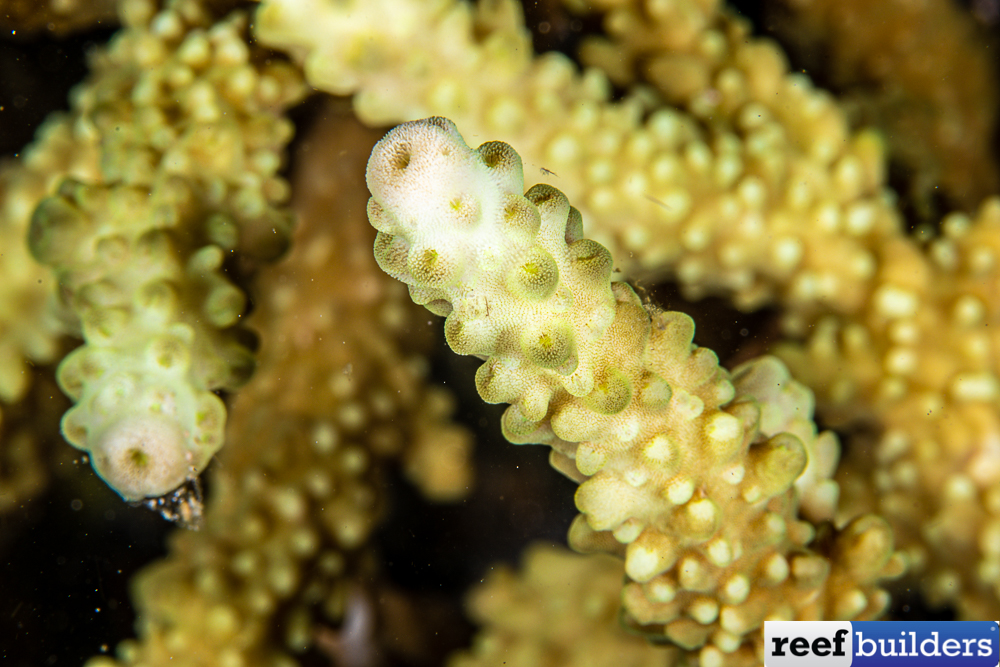 Unfortunately Isopora are the favorite food of Acropora specialized predators such as the Crown of Thorns Starfish (Acanthaster planci) and coral eating snails like Drupella sp. So many of these reefs, even though protected by deep water, cool pools from warm water, succumb to population explosion of their predators. This is mainly due to the overfishing and the disappearance of their own predators. And also pollution, as Nitrogen entering the water system creates phytoplankton blooms that enhance the survival of their larvae.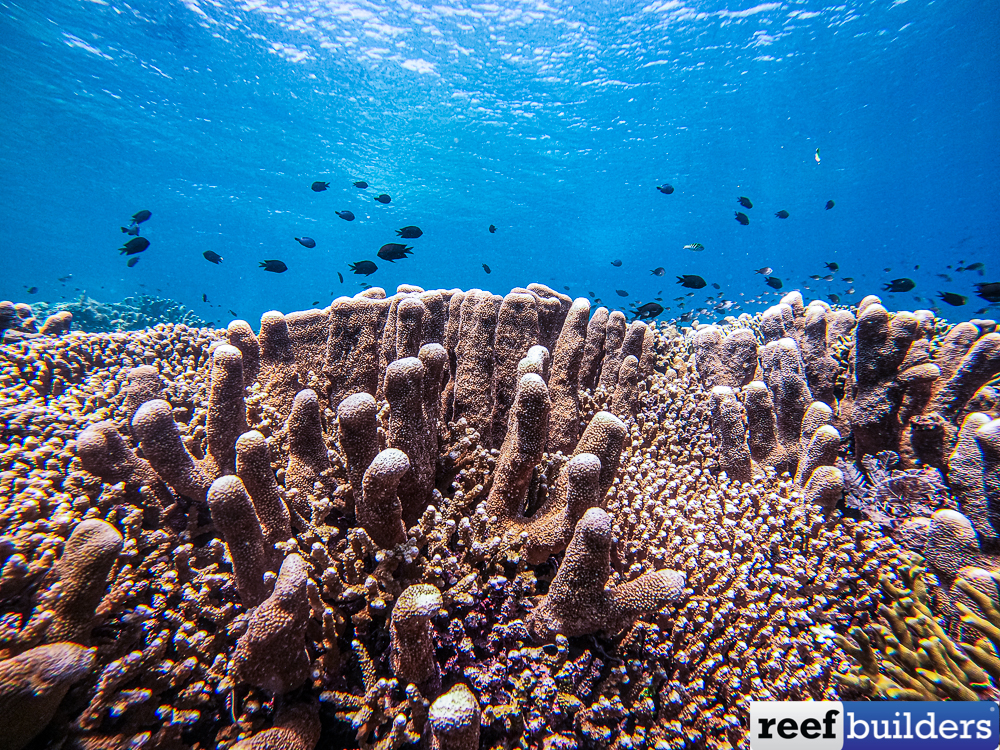 We're not sure if these reefs will recover, or disappear. Since when a breach is created, the whole reef system falls down like dominos. As they all protect each other. So we thought it's time to document them, and let people know what they'll be missing.