Over 80 new products rolled across the Reef Builders news desk this year, ranging from pumps, lights, and skimmers, to tanks, controllers, fish food, and dosers. A global shortage of microchips was still being felt throughout the first three quarters of the year, with a noticeable lack of supply and new product launches from some manufacturers.
Others were less affected and key trends included plenty of Roller Filters, KH controllers, dosing pumps, and ATOs. Here are just 10 of those leading runners and riders from 80+ products of note in our annual equipment round-up.
Red Sea ReefMat Roller Filter
Red Sea had a strong year in terms of products, starting with the ReefMat roller filter, then revamping the Reefer with the G2, sneaking out the Red Sea Max Peninsula, and finishing with news of a new return pump and DC protein skimmer.
The ReefMat had a considerable impact in 2022, enticing both Reefer and other non-Red Sea tank owners to invest in its large size, ease of changing the roll, and app notifications. We saw hundreds of these pass through our favorite retailers, we use one in the Studio, and have installed quite a few for friends too. We know Jake Adams loved his and it's because of all the above factors that we also award it Editor's Choice, for 2022.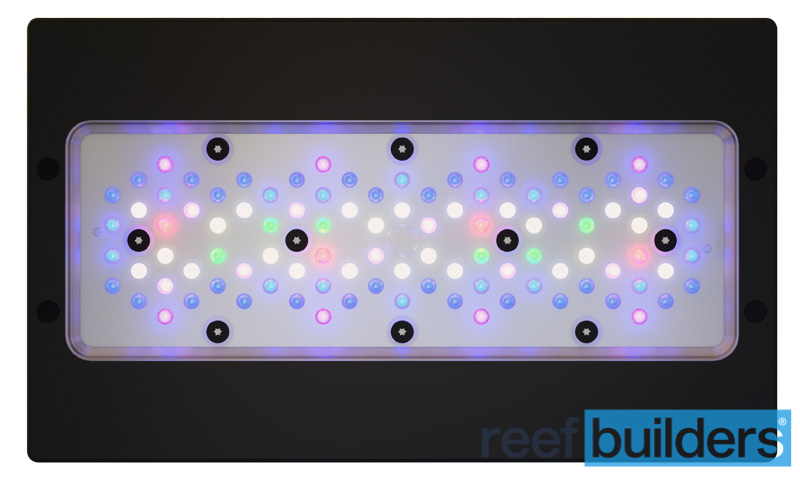 EcoTech Radion G6
We weren't unhappy with the Radion G5 but in May this year EcoTech released the latest G6 LED lighting fixture. Sticking to the same widely spread diodes and new form factor of the G5, the G6 went for even wider lensing and EcoTech's best color blending to date, resulting in a very even, crisp, clean lighting spread. When we fitted two XR15 Pro to our 200-liter tank those fixtures managed to spread light into places that hadn't experienced it before, and corals literally woke up which were previously on the periphery of the aquascape. They're great lights.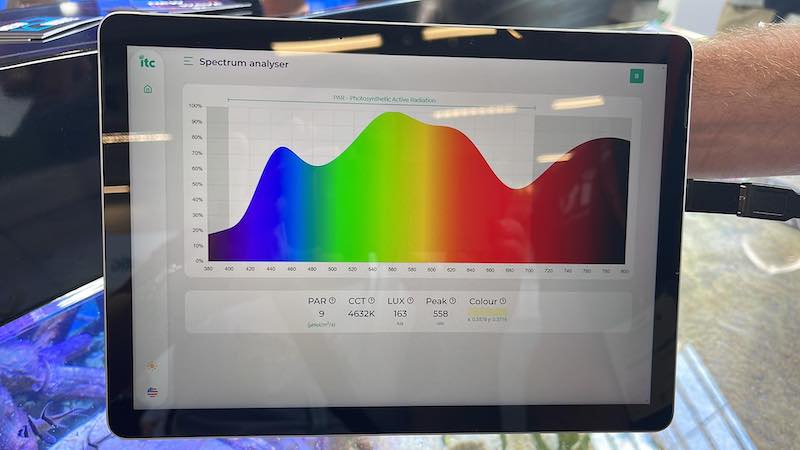 PARwise from ITC Reefculture
The makers of the Seneye monitoring device launched this totally new style of light meter at Germany's Interzoo 2022 in May, making it the standout aquatic product from the world's largest pet trade show.
PARwise doesn't just measure PAR, it also measures Kelvin, LUX, Spectrum, DLI, Peak wavelength, and color, giving us a much more rounded, more in-depth insight into the light above our aquarium corals. It also gives it a wonderful graphic form on Android phones or tablets.
PARwise just started shipping at the end of 2022 and we hope to get our hands on one next year.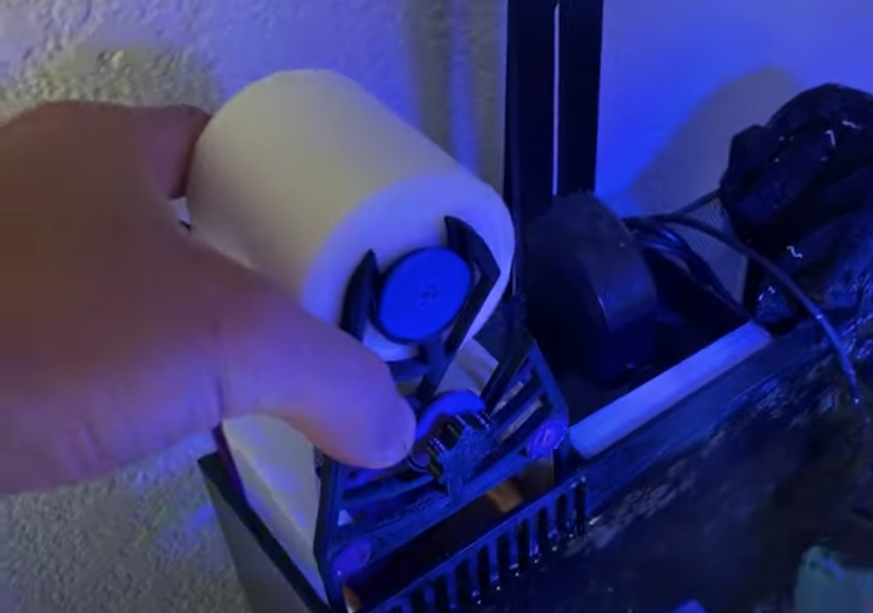 ISeaLive's Nano Reef Roller Mat
Like many 3D printed devices, it's hard to pinpoint who actually came up with certain ideas first, but ISeaLive's step-by-step video of creating a nano roller filter for the Fluval Evo had us both transfixed and in awe of his engineering skills at the same time.
Based on this video alone we now think that all AIO saltwater tanks (and maybe even freshwater ones,) should include a simple manual roller for mechanical filtration and when you watch the video and the skills of Mark, the inventor, we think you'll agree.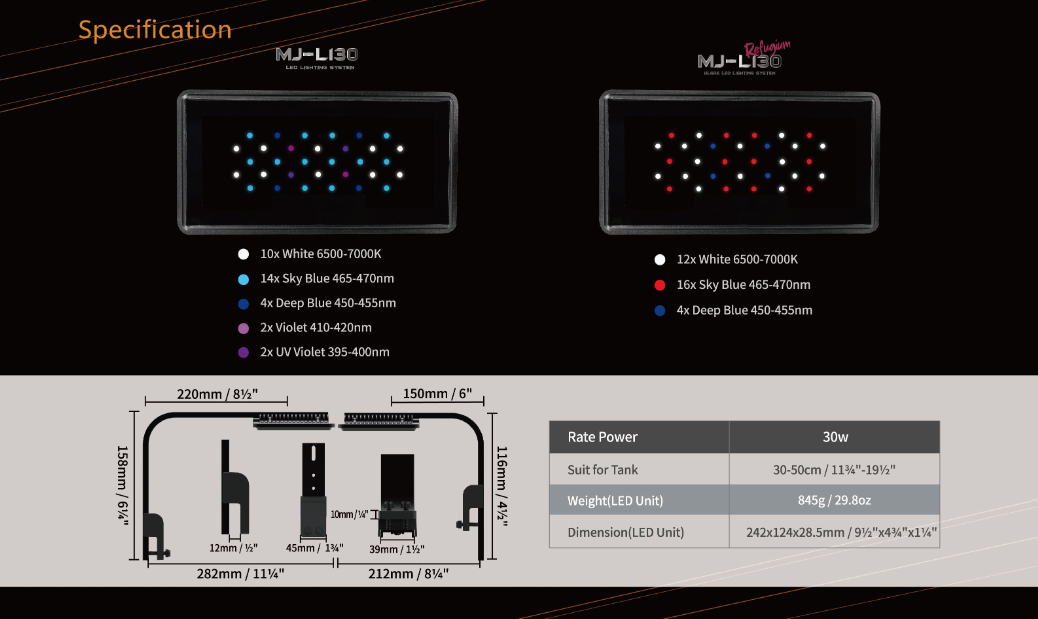 Maxspect MJ-L130
A latecomer to the 2022 product party, the Maxspect MJ-L130 will most likely manifest itself in 2023, but based on brand, specs, and an extremely low price, it caught our attention and makes us want to set one up on an LPS, Zoa or 'nem nano tank, and try one out next year. A 30-watt Maxspect LED light fixture for $120, and a matching tank in the new Dice nano AIO. What's not to like?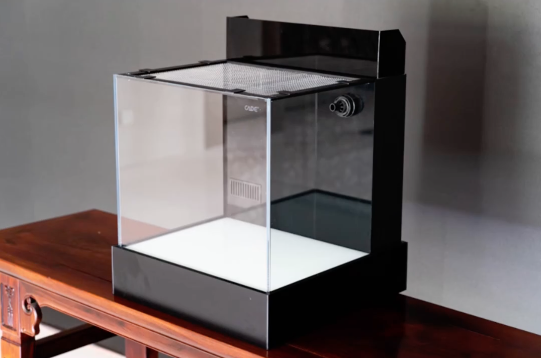 Cade S2/M Desktop Mini
Cade took its own view on what a saltwater nano reef tank should comprise this year and designed the totally new S2/M Desktop Mini. We like the little DC skimmer, DC return pump, and versatile media baskets, but Cade totally broke the mold when they enlarged and repositioned something that is fundamental to all reef aquaria – a top-off reservoir.
Coming with either a grey or black base plinth to hide the ATO this is the sort of nano reef tank that many will want to show off to their friends or on social media. It's got some nice grown-up features too.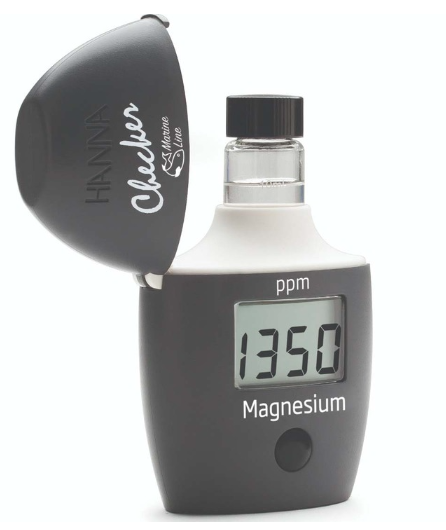 Hanna Magnesium Checker
This year Hanna completed their checker set with the long-awaited launch of the Magnesium Checker. It had a few hiccups after that with the reagents but the company held its hands up and rectified it, and now hobbyists no longer have to go through the relative rigmarole of a liquid magnesium test.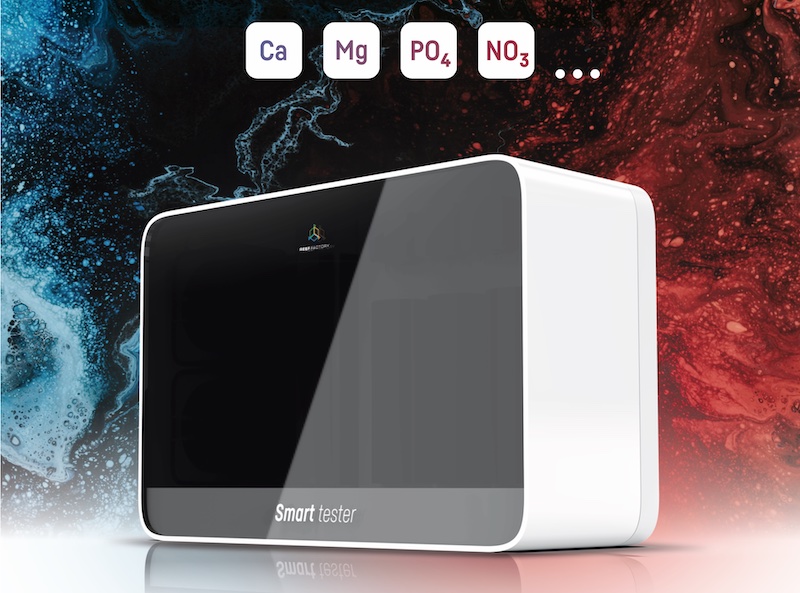 Reef Factory Smart Tester
Reef Factory has had an absolutely blazing 2022 with the launch of a Smart Roller filter, Smart ICP tests, and the Smart Tester. A versatile tester, the Smart Tester can be set up to monitor either Calcium, Magnesium, Nitrate, or Phosphate, and for those with an adequate budget, four Smart Testers could be set up along with Reef Factory's KH Keeper to monitor the big five reefing parameters as well as dosing via separate pumps and the Reef Factory app.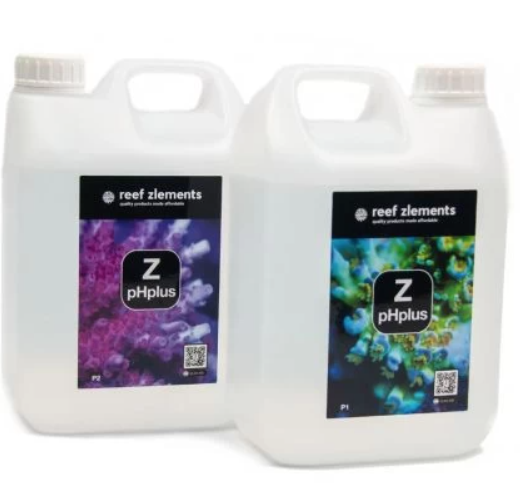 Reef Zlements Z-pHplus
pH has been talked about a lot in 2022 and it was definitely the parameter that many reefers sat up and took notice of when it came to growing corals. Reef Zlements won't tell us what they put into their popular 2-part other than it's not Calcium Hydroxide, but we can confirm via our own long-term tests that we've never known anything else like it for providing such an instant, recordable pH increase that we can then use through dosing to iron out those nighttime lows.
We suspect another hydroxide, or a blend of hydroxides, has been added to make Z-pHplus so potent, but on its pH powers alone, it does exactly what it says on the tin. Caution is advised when handling, storing and using this caustic mix, and it's not for beginners.
Red Sea Sump Modification Kit
Proof that our Top 10 doesn't have to include techy electrical objects, this simple blade kit from Red Sea made a lot of tank builders, installers, and hobbyists very happy this year. This super thin knife blade not only enabled the fitting of the ReefMat into older Reefer tanks, but it also enabled just about anyone to cut through the silicone joints in glass aquariums and sumps where standard craft knife or Stanley Knife blades were just too thick.
It takes guts for a major brand to send out blades, especially when user error could make things go horribly wrong, but for the sensible, practical ones among us, this sump-cutting kit is just so super handy for all sorts of projects involving silicone and glass.