Maxspect is to launch a new All-In-One nano tank called the Dice. As the name suggests, Dice is a cube-shaped aquarium with a filter section built into the back, rimless edges, and several lighting options. Filtration comprises a removable sock chamber with a small nylon filter sock, followed by a large media chamber with Maxspect's own Nano-Tech Biospheres, Clear Cube, and a small amount of Nano-Tech Phosphree media.
There's room for a nano-sized skimmer (not supplied,) and a compact AC return pump recirculates water in the main tank via a "Y" shaped splitter, Loc-Line style hose, and twin flare nozzles. The tank is lined in black silicone with a water-jet cut weir and the Maxspect logo etched into the top-right corner. There's a weir cover plate, a pre-assembled net cover, and cabinets will also be available in either white or black. Volume is stated at 12 gallons/45 liters and the dimensions are 40x40x36cm / 15¾"x15¾"x14¼", with a 31cm/12¼" wide display compartment.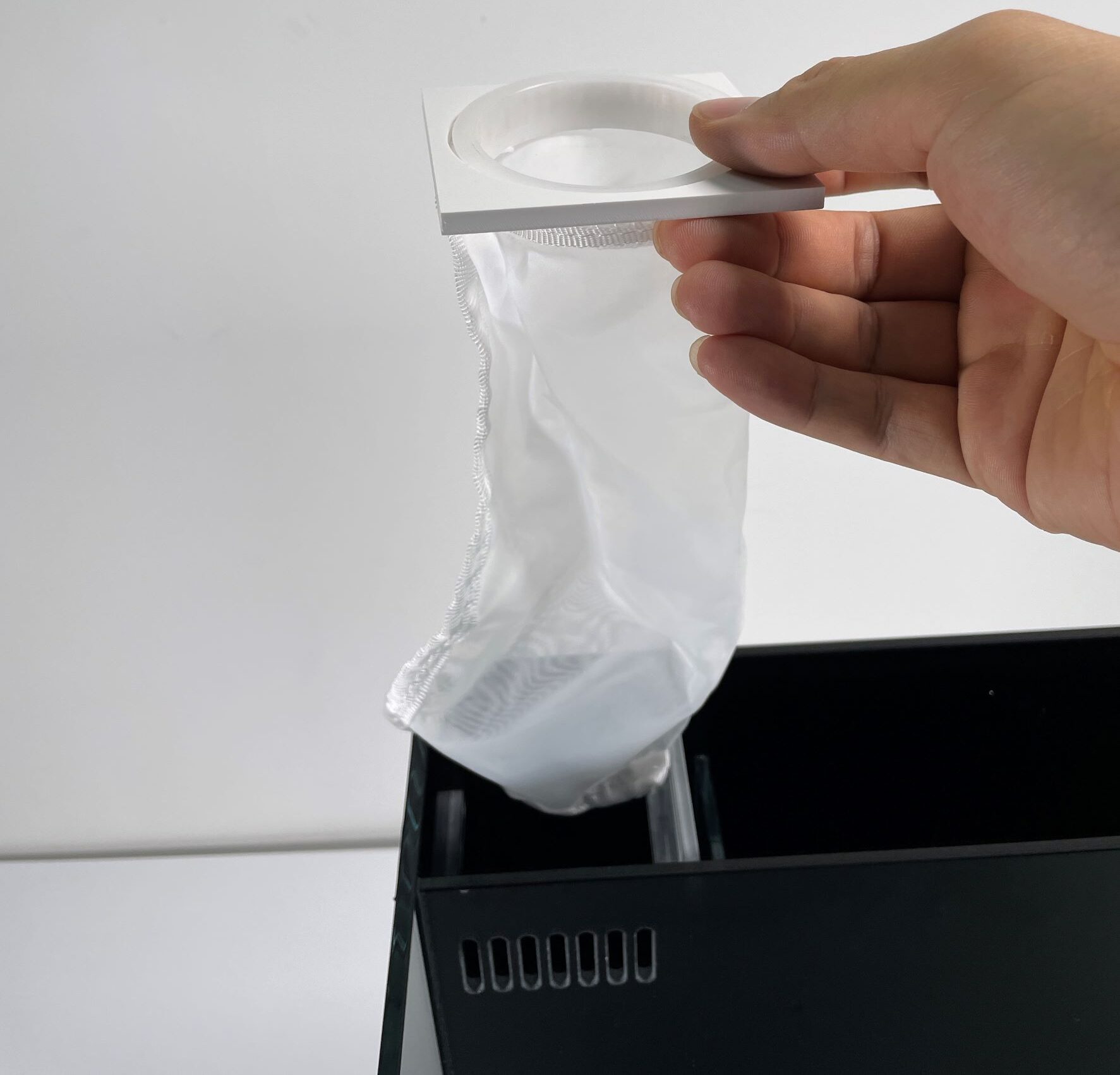 At first glance, Dice looks like another unremarkable addition to an already cluttered nano reef marketplace, with virtually every aquatic brand producing a nano tank that's suitable for saltwater in one shape or form. Look more closely at the Dice however and some extra thought has gone into the sock chamber with a future-proof, removable chamber (great for modifying,) and the addition of the Biospheres to deal with the nitrogen cycle, Clear Cube for water polishing, and the included phosphate removal media is a nice touch.
Although we'd love to see a mini DC Jump return pump and a super cute, nano-sized Jump skimmer, Maxspect has obliged us with a brand new smaller-sized Jump LED light – the MJ-L130 – which is available as part of three lighting options with this tank. You can buy tank only, tank and MJ-L130, or tank and MJ-L165, so this novel saltwater product manufacturer should have everyone (and every coral,) covered when it comes to a lighting solution. A cover is a must on a nano tank, especially with the shrimp gobies, tank-bred clownfish, and firefish which are likely to inhabit it, and Dice's net cover should prevent any fish fatalities via jumping out.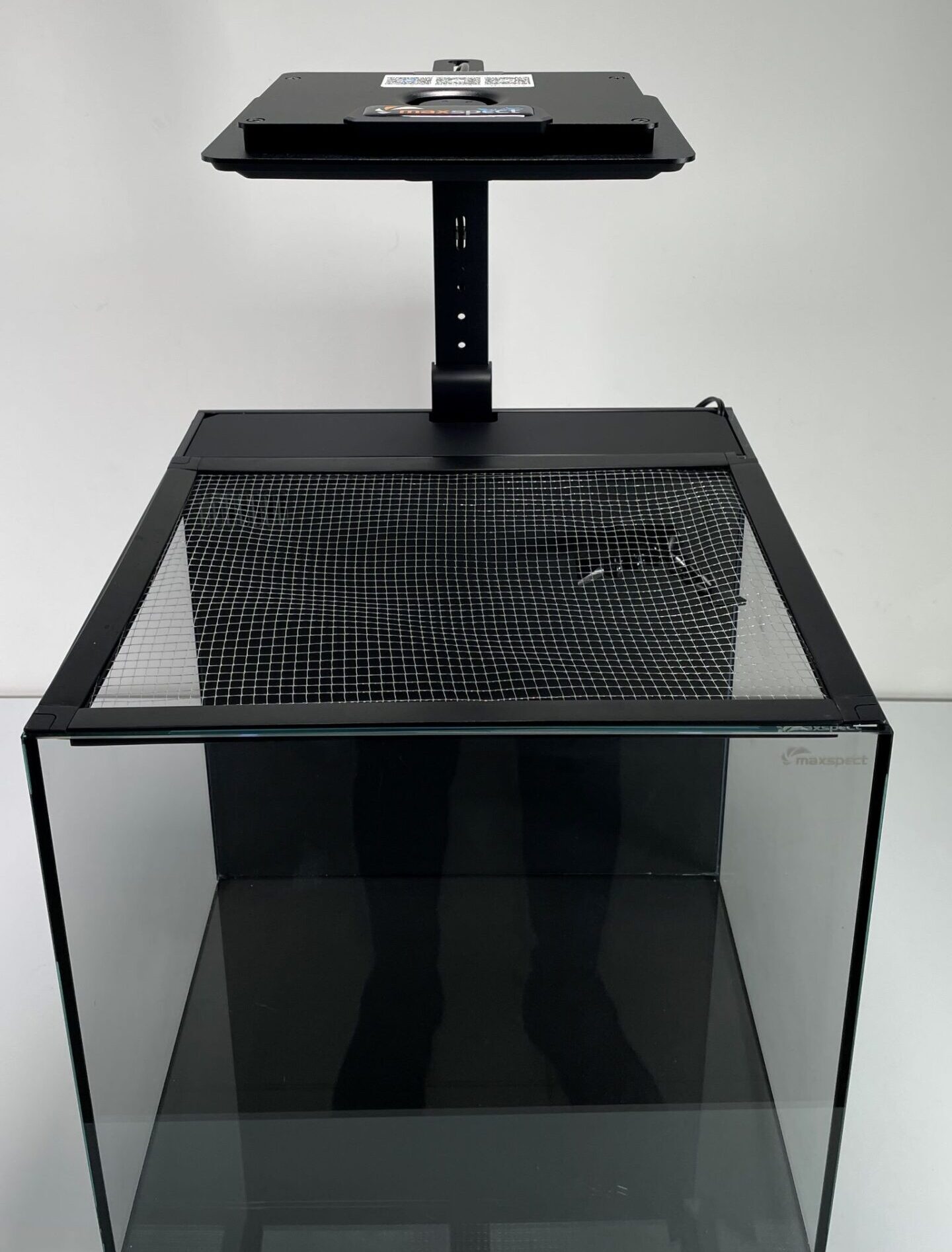 We still get excited about every new tank that enters our market and news of the Maxspect Dice also generated those happy endorphins and an instant mindset of where we would put one and what we would keep in it. The Maxspect brand goes a long way and we're sure it will prove popular with stockists and reefkeepers alike, especially the brand-loyal Maxspect massive. It could run freshwater as-is, too.
Maxspect has provided initial pricing in the US of Dice Only: $199.99, Dice with MJ-L130: $319.99, and Dice with MJ-L165: $449.99.