Think of a Rainbow chalice and you'll probably picture an Asian Bugatti or Jelly Bean, but the Australian Rainbow Chalices coming out of Queensland display color and patternation on a whole other level. This "Gucci" Chalice collected by Corals Down Under was carefully picked from a particular location that's also known for its Convict Chalice and Afterburner Chalice.
CDU Director Gemma Moore told us it was found in a reef top location 15 meters deep, but hidden in an overhang. Now in the care of CDU, it's in an LPS system with decent nutrients, only in high light and exposed to strong flow.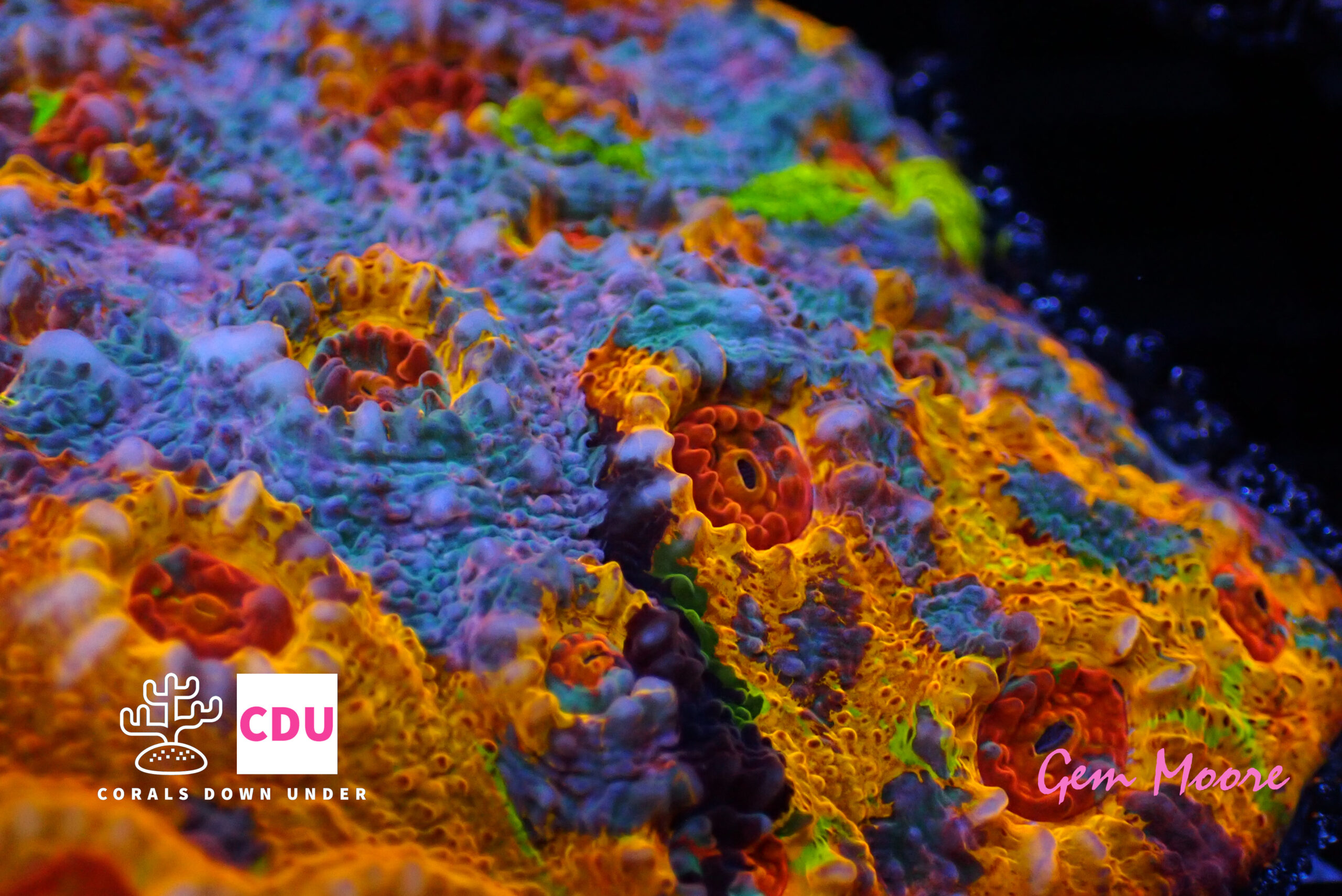 The Rainbow terminology is often overused when describing corals. But here we can clearly see red, orange, yellow, green, blue, indigo, and violet on the Gucci, with blue splitting into light blue and navy. Being an Echinophyllia, its irregular corallites and random, mottled pattern just add to its appeal and we can't wait for frags of this Designer Label coral to be spread worldwide.