Euro Corals brand Modern Reef has introduced a new microorganism soup called Biodiversity. Separate from their Nitri-Bac beneficial nitrifying bacteria for new aquariums, Biodiversity has been created to introduce diverse bacteria strains, microorganisms, minerals, and nutrients to reef aquaria, with the aim of outcompeting single-celled organisms like dinoflagellates, and cyanobacteria. 
We know the "ugly phase" of tank cycling all too well, starting with dry, sterile decor in order to avoid pests, yet lacking the good stuff too which can help to digest nuisance "algaes" naturally. Biodiversity aims to introduce some different strains of bacteria to fight fire with fire, while also providing food for metazoans like copepods, which we know can help to digest the ugly muck early on. It claims to feed filter feeders and benefit the aquarium as a whole by providing a richer, more diverse microbiome.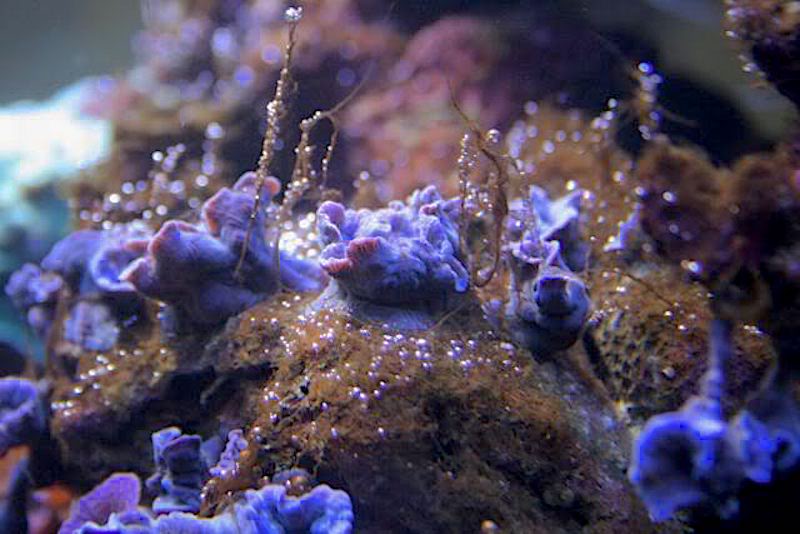 Through a better understanding of reef environments, bacteria testing, and trial and error, we know the benefits that diverse biology can bring, as well as what benefits copepods can have if we let them. Just turn your UVs off while using Biodiversity, as bacteria are one of the first to be killed off by germicidal lamps.  
Euro Corals' Modern Reef provides the Proportional Consumption Reef Keeping System Guide which includes salt, dosing, ICP testing, supplements, and coral foods. A complete coral care method aimed at enhancing color, the system has a small but dedicated group of followers, many of whom report good things. Several key components should be used together in unison in order to achieve that coral color goal, but with Biodiversity, we'd be happy to prescribe it to any tank that just needs a biological boost and help to fight the ugly phase. Get some live copepods too.