Reef Builders is the home of naturally occurring saltwater fish hybrids and this latest specimen from Elliot Y. Lim of Marine Collectors is an absolute beauty! The fish is a mix of two popular Anampses wrasses – The Yellow Chest or Yellow Breasted Wrasse, Anampses twistii, and the Black-backed or New Guinea wrasse, Anampses neoguinaicus.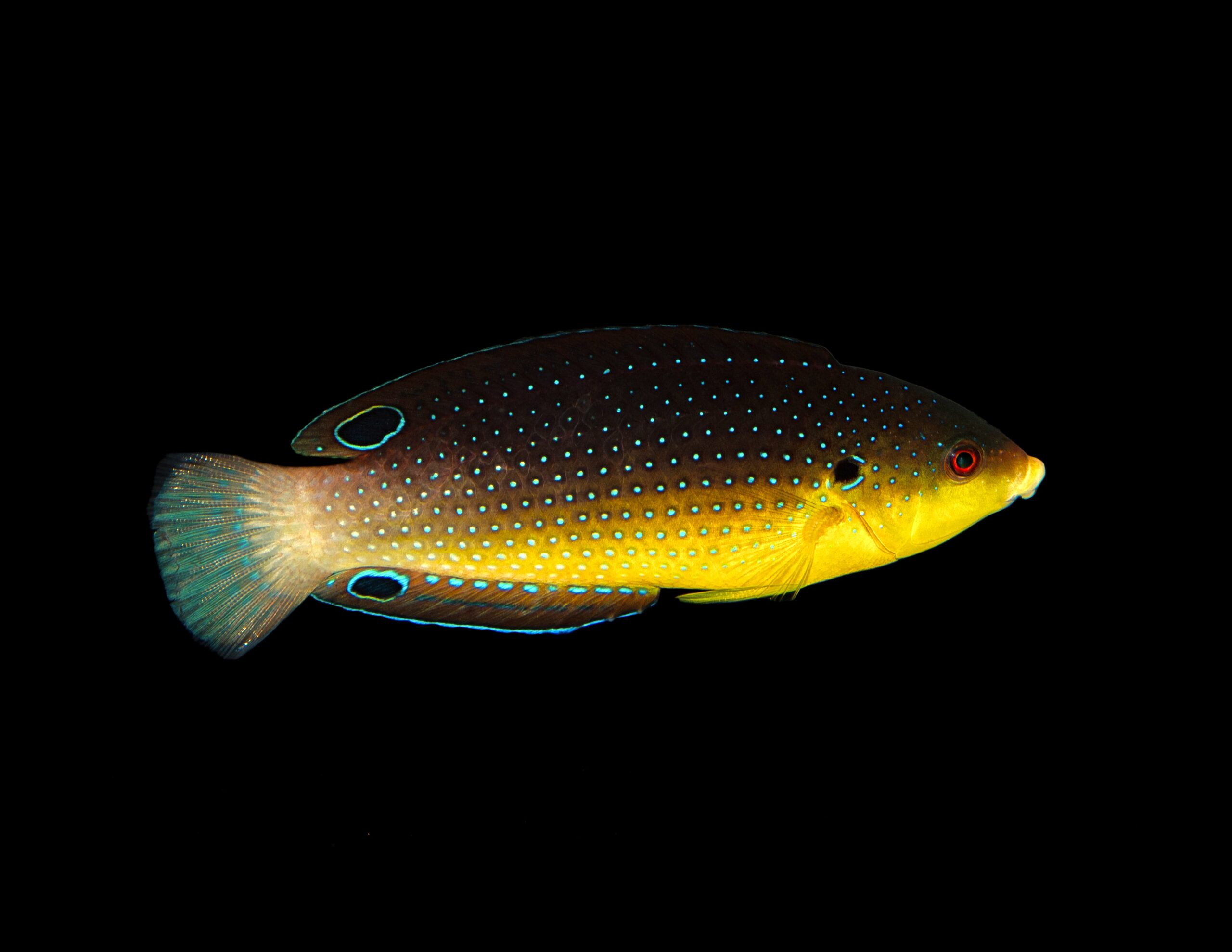 Anampses twistii occurs naturally from the Red Sea to the Tuamoto Islands, north to Ryukyu Islands, and south to Rapa. Anampses neoguinaicus occurs in the Western Pacific, from the Philippines and Taiwan to Fiji, north to the Izu Islands, South to the Great Barrier Reef, and New Caledonia. Its recently been recorded from Tonga too, so the two parent species do cross paths in the Western Pacific Ocean and spawned the Yellow Chested Black-backed hybrid love child we see here. The pictured fish was exported via the Philippines.
Juveniles and females of both species carry false eye spots on the dorsal and anal fins, dark backs, and a pattern of small spots, but the new DNA mix of this cross has worked in our favor by extending the yellow breast of the twistii along the whole length of the body, where neoguinaicus is china-white. We wonder what would happen if it turned male.
Price
So how much do we need to pay to own such a rarity? We may never know as Elliot told Reef Builders he may keep it for himself. Can you blame him?