Andrey Ryanskiy is one of the most prolific new photographic authors documenting rarely seen exotic marine life around the world. Most recently Mr. Ryanskiy has been spending a lot of time underwater in the Red Sea where he's been our eyes on the reef spotting amazing and rarely documented animals that are endemic to this legendary slice of the ocean.
The memorable fish we've shared with you include unique species as the Red Sea fairy wrasse, orange head anthias, and the dainty lubbock's dottyback and one particularly unforgettable coral is the cone-shaped pinkish purple corallites of Echinopora forskaliana. Mr. Ryanskiy wasn't doing all this reef diving just for fun as his efforts have culminated in the newest book about the marine life from the Red Sea covering everything from fish to invertebrates and even corals which is unusual for more regional dive guides.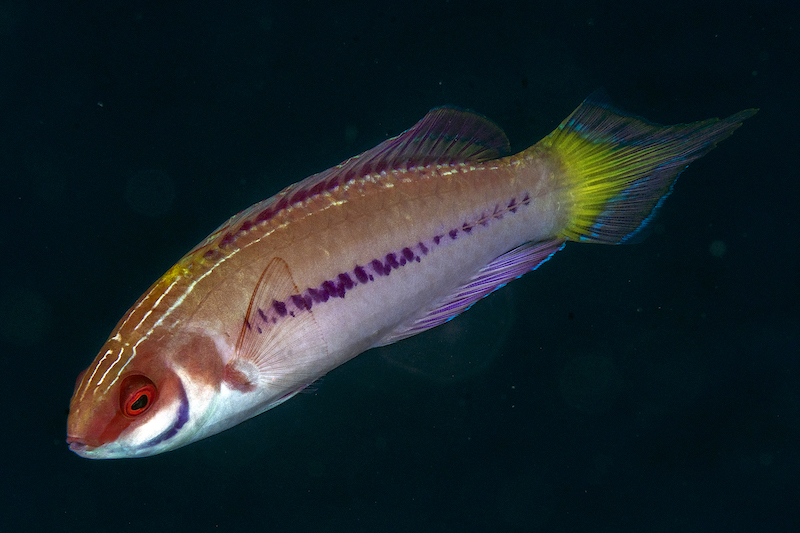 Ryanskiy's Red Sea Marine Life book includes nearly three thousands pictures of more than two thousand species covering 800 fish, 250 corals and 350 nudibranchs – a popular subject for under water macro photographers. If you'll recall it was Andrey's book on marine echinoderms that finally tipped us off to the true identification of the micro biscuit starfish we've long called Asterina but which are in fact part of their own Aquilonastra genus.
If the new Red Sea book includes as much attention to detail as his numerous other volumes there's bound to be some really great detailed information, especially the species which either had never been photographed before or just hadn't been captured so well. Red Sea Marine Life is a must have volume for any dedicated aquarist or diver wishing to fill out their library and while the 300 page book is only $49 on Amazon, you can purchase the digital copy as a PDF for only $17.99 directly from the author and load it up on whatever digital device you desire.